March 30, 2015 at 8:38 AM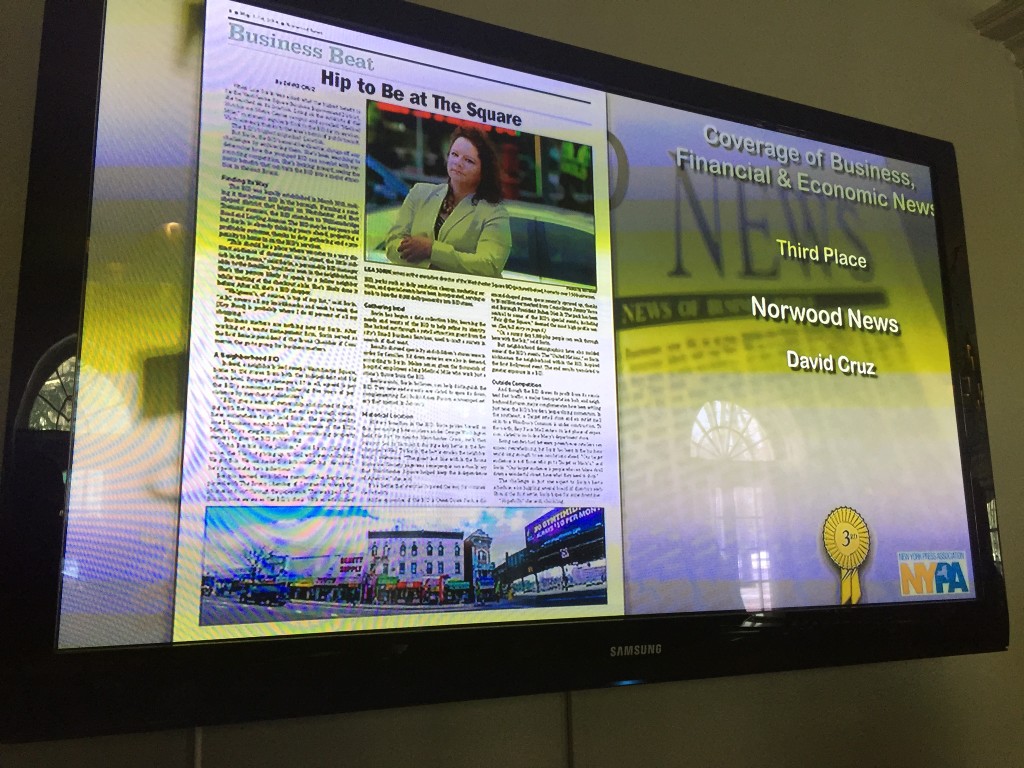 The Norwood News traveled to Saratoga Springs for the New York Press Association 2015 Journalism Conference. Read more
March 26, 2015 at 8:56 PM
By DAVID CRUZ
Participatory budgeting, a drawn out process that seeks input from residents on how $1 million in taxpayer money should be allocated, has reached its zenith—your vote. Read more
March 26, 2015 at 4:32 PM
By CARLOS SANTIAGO
Are you one of those people who fall into one of the following categories when it comes to skipping breakfast?: 1) "I don't have the time," 2 ) "I don't know what to eat," or 3) "I'll wait until I get to work." You've heard the phrase before: breakfast really is the most important meal of the day.
Remember that you've been sleeping for six to eight hours. During this state, your body is in hibernation mode, using up all the fuel you have consumed prior to bedtime. So, when waking up, your body is in starvation mode. Despite the fact that you may not feel hunger after you awaken, you must eat something. If you don't, your body will shut down after 45 minutes. You may begin to lose focus, and your body may tremble due to low blood sugar. All of this is detrimental to your health, your work, and the fitness goals you are trying to achieve.
For the excuses listed above, there are solutions: plan or prepare your breakfast the night before. There are so many great options for breakfast that take little to no time at all. This could be something as simple as a smoothie. Blend one scoop of whey protein in 10 ounces of almond milk or soy milk with some blueberries or strawberries (fresh or frozen). To save time, this can even be blended the night before. Just place in the fridge overnight, grab it in the morning and off you go. For those who do have an extra 10 to 15 minutes to spare, you can quickly whip up three egg whites, one slice of whole wheat toast or one cup of oatmeal with some blueberries on the side. The recipes are loaded with protein, an essential nutrient to starting the day right.
Breakfast is the fuel for everyone. Children need to be sent to school after eating a nutritious breakfast as it helps with concentration. For those of us looking to achieve fitness goals, whether losing weight or building muscle, we must consume five to six meals a day with breakfast being the important one. It sets the tone for our day and ensures we are on the right path, mentally and physically, for whatever lies ahead. Make a conscious effort by taking care of your body so it can work with you and not against you.
Carlos Santiago is the fitness manager at Crunch Norwood and a certified personal trainer from the National Academy of Sports Medicine. He's been a personal trainer for 15 years.
March 26, 2015 at 11:17 AM
Amid a high-tech anti-crime software loaded and ready to go, the 52nd Precinct Community Council will hear from police brass over the new crimefighting tool. Officials will meet at tonight at Fordham United Methodist Church to discuss the new measure.
The meeting takes place from 7 to 9 p.m. at 2543 Marion Ave. in the Fordham/Bedford Park neighborhoods.
The Five-Two was granted funds to install the software following pressure from local elected officials last summer. The new program is part of a broader pilot program that would see the ShotSpotter system in various Bronx precincts.
March 25, 2015 at 9:07 AM
By DAVID GREENE
With news that The Doe Fund is building supportive housing in Norwood for those living with HIV/AIDS, we asked residents whether everyone deserves a decent place to live or if the infected should live elsewhere.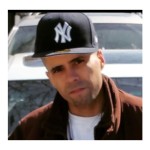 I was caught by surprise by this, but it all comes down to one thing: knowing the basics about protection and really following it through. That's the common law of the whole world; you don't want to catch something you don't want so you protect yourself. But this community as a whole accepting a building for that, affordable housing, I think it's all right, but at the same time I think they should be asking the community instead of just going ahead and doing a project.
–David Sanchez  Read more
March 24, 2015 at 10:36 AM
By JANAKI CHADHA 
The Doe Fund's recent decision to build a $29.5 million supportive/affordable housing project at a vacant property on Webster Avenue comes at a time when real estate transactions have seen a major uptick along the northern corridor. Read more
March 24, 2015 at 10:32 AM
By KIMBERLY JACOBS
The Jerome-Gun Hill Business Improvement District (BID) is bringing the movie experience to a park near you, and it's empowering you to pick the summer flick. Read more
March 22, 2015 at 10:41 AM
Free Mammograms
The American Italian Cancer Foundation and SSC Community Development Corp. will host a free mammogram and clinical breast exam in its mobile clinic on April 4 from 9 a.m. to 4:30 p.m. at 2930 Valentine Ave. NYC female residents over age 40 who have not had a mammogram in the past 12 months are eligible and must schedule an appointment by calling (877) 628-9090.
Suit and Tie Drive
Donate gently used suits at nearby Ridgewood Savings Bank branches through March 25 to support low-income men and women finding work. To schedule a pickup, call (917) 488-9568.
Pre-K Applications
The New York City Early Education Centers are accepting applications for pre-Kindergarten for the 2015-2016 school year. To apply, go online at nyc.gov/prek, call (718) 935-2067 or visit a Family Welcome Center.
Veterans Health Fair
The Bedford Park Seventh Day Adventist Church and James J. Peters Veterans Hospital will host a free health fair for U.S. military veterans in need on April 4 from 10 a.m. to 5 p.m. at 3008 Bainbridge Ave. (at 201st Street). Hot lunch will be served. Free  transportation buses will be provided to veterans. For more information call (646) 296-9256.
SYEP Applications
NYC's Department of Youth and Community Development is accepting applications for the 2015 Summer Youth Employment Program through April 10. SYEP is available for young people ages 14 to 24 with up to six weeks of entry-level experience at worksites in the city. Participants are selected by lottery for the program, which runs from July 6 through Aug. 15 and are compensated for their work. Work-sites interested in providing jobs have until May 16 to apply. For more information, call 311 or DYCD Youth Connect at (800) 246-4646.
March 21, 2015 at 2:08 PM
By KIMBERLY JACOBS
Mayor Bill de Blasio signed the Intro 126 bill inspired by a toxic exposure case in P.S. 51 in Norwood, last month. Read more
March 20, 2015 at 12:56 PM

Editor's Pick
Get Your Groove On 
The Bronx Library Center, 310 E. Kingsbridge Rd., presents Latin Jazz Concert featuring Ray Martinez music, March 21; and Celia Cruz Bronx H.S of Music, featuring Chamber Orchestra and Saxophone Quartet in Concert, March 28; both at 2:30 p.m. For more information, call (718) 579-4244/46/57 or visit www.nypl.org.  Read more
Comments