March 5, 2015 at 12:00 AM
It may be cold outside, but things are warming up at the Mosholu Montefiore Community Center (MMCC). Staffers are keeping busy planning for its spring programming, registering neighborhood kids for its swell of programs available for all ages. Read more
March 4, 2015 at 12:00 AM

By DAVID CRUZ
The corner of East 204th Street and Webster Avenue serves as a kind of marquee gateway into Norwood and Bedford Park's small business community. Read more
March 4, 2015 at 12:00 AM

County Leader Search Continues
The Bronx Democratic County leader post remains vacant…for now. Read more
February 28, 2015 at 12:00 AM
By JENNY SHARP
Community groups employ a number of techniques to engage the public and fund their charitable operations. There are auctions, raffles, local concerts, and, in the case of the Bedford Mosholu Community Association (BMCA), flea markets.
On Saturday, March 7 the BMCA will once again host its flea market fundraiser in the hopes of refilling its yearly budget. But it's first relying on the public to donate knickknacks, tchotchkes and other items prior to the event held at St. Mary's Orthodox Church, 360 Bedford Pk. Blvd. near Decatur Avenue. Everything, except clothing, is accepted and appreciated.
At the BMCA Feb. 4 meeting, Barbara Stronczer, the group's president and the flea market's lead organizer, emphasized that any donation helps, even a cup or a plate. "If you have toys that you don't use anymore or dishes–it doesn't have to be a set, a couple of plates or glasses, please wrap them up and come and visit us," said Stronczer.
The BMCA is a community organization that has been active in the Bedford area since 1975. It holds meetings on the first Wednesday of every month, providing a public forum for anyone and everyone with an opinion on local matters and a desire to voice it. The group also facilitates volunteering opportunities, mainly park cleanups.
However, the BMCA provides these services with a relatively small budget. The flea market is their only fundraiser, with monies used throughout the year on utilities and upkeep of their headquarters.
A flea market is an event that engages the public on multiple levels, allowing Bronx residents to purge themselves of the old, acquire the new, and support community projects simultaneously.
But this success is contingent upon volunteers. The flea market itself exists each year due to collaboration. It relies on the posting of fliers by group members, on the generosity of Bedford residents as donors and buyers, and on the collective power of word of mouth.
"We need a lot of help," said Stronczer. "It's not a one or two person thing."
February 27, 2015 at 12:39 PM
BY JENNY SHARP 
New York politicians have turned their gaze to the west Bronx, unfurling plans to tap into the neighborhoods' commercial and residential potential. And community stakeholders want in on the process. Read more
February 25, 2015 at 11:00 AM

By DAVID CRUZ
When Sally Dunford, executive director of West Bronx Housing, learned a multi-billion dollar conglomerate snatched up a portfolio of Bronx buildings through a city deal, she began scratching her head.  Read more
February 25, 2015 at 12:00 AM
The Mosholu Montefiore Community Center (MMCC) teamed up with the Amalgamated/Park Reservoir Housing Development, to officially open a Boys & Girls Club in the Amalgamated Houses. Read more
February 25, 2015 at 12:00 AM

By KIMBERLY JACOBS 
The de Blasio administration has honored the Norwood/Bedford Park community's request to have a street renamed on behalf of a community activist who passed away last year. Read more
February 24, 2015 at 1:00 AM

By ROSE ITZCOVITZ
In a city of thousands of building landlords, a pair of Bronx lawmakers has pegged the New York City Housing Authority one of the worst landlords.  Read more
February 24, 2015 at 12:00 AM
By David Greene
This week we asked readers on how they've been coping with all the snow and how the city has dug itself out of a series of snowstorms.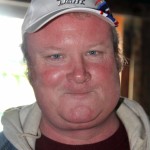 Hey, it's a piece of cake; the city's doing good. I've been getting along fantastic. I don't own my own home, so I don't have to shovel. It's Mother Nature, that's all.
–Sean Slattery, Norwood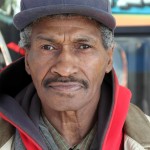 I've been dealing with it the best I can as far as paying attention to the weather reports and getting out when I have to get there and get back when I have to get back. I think there's been more snow in years past, but this year it's been a little bit colder. They've been doing a good job, but one Sunday a couple weeks ago all the black ice was all over the place and people were falling down.
–Reginald Tucker, Allerton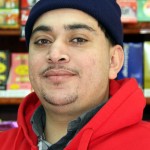 It's not too bad, but the last few weeks it's been very cold. The city has done a much better job this year removing the snow.
–Himan Al Nimir, Bedford Park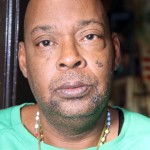 At my age I don't shovel the snow anymore. I have people shovel the snow, so I've been basically staying in. So this way, at my age, I don't et hurt in my late 50s. The city's been having a hard time with the snow and the cold. I think what the mayor did last time by shutting the city down, really saved lives. But I can't wait for the summer.
–Robert Ford, Norwood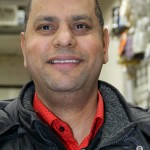 I believe that we received a lot of snow, but not as much as they have said we'd receive. The first storm they announced, they've dramatized it. They made me leave work early because they said I couldn't drive or you would get a ticket. I believe that the cold has come down too much that the snow has turned to ice and that's the most dangerous thing. A lot of people have been having a lot of problems with this.–Francisco Marte, Norwood
Comments