September 29, 2014 at 6:39 PM
by David Cruz 
West Fordham Road became an avenue of smog Monday afternoon, after a nearby building unleashed a swell of black smoke, forcing passersby to duck for cover. Read more
September 29, 2014 at 5:17 PM

By Anton K. Nilsson
A new $3 million investment is hoped to improve security at the Parkside Housing Development on White Plains Road near the borough's New York Botanical Garden. Residents have made repeated complaints about the lack of security in the complex. Read more
September 29, 2014 at 2:18 PM
by Anton K. Nilsson 
Graffiti tags stained on house walls, storefronts, and on public property are a common sight in New York, and Norwood is no exception. A blue plywood fence on a quiet, residential stretch of Perry Avenue served as a perfect example of graffiti at its worst. Read more
September 26, 2014 at 12:00 AM
Editor's Note: The opinions expressed in this opinion do not reflect those of the Norwood News. 
BY DIANA PEDI 
Almost two years ago, Hurricane Sandy wreaked havoc across New York, leaving tens of thousands of us here in the Bronx without power or water. Local families and businesses were devastated.  But we persevered, joining with our neighbors to help clean up and recover, and the Bronx is back better than ever.
But we need to do everything we can to make sure it doesn't happen again.  There's an overwhelming body of evidence that links climate change with the prevalence of deadly hurricanes and super storms across the US and in New York.
Just as we did during Sandy, Bronx residents came together again. This time, we united with over 400,000 people who traveled from across the United States to participate in the People's Climate March. The March coincided with this year's Climate Summit at the United Nations, and the hundreds of thousands of people who participated demanded that national and world leaders commit to combating climate change.
For New Yorkers, an important step is demanding that Governor Cuomo implement a statewide ban on fracking before the oil and gas industry can bring this dangerous practice to our state.
The science that links fracking to climate change is in. Fracking releases methane.  While carbon dioxide receives a lion's share of the attention, methane is actually much more potent in the short- and medium-term.  Recently researchers at Harvard University found that the EPA had greatly underestimated the amount of methane released during the fracking process. The real figures were up to a thousand times greater than the EPA's estimates.
Fracking has also been shown to contaminate drinking water and cause numerous health problems.  If Governor Cuomo bans fracking, he won't only take his place as a leader in combatting climate change, he will also protect our health and safety.
Bronx residents, New Yorkers and millions of voters across the United States are looking for real leaders – elected officials who are willing to confront oil and gas industry bullies and stand up for their constituents' safety. By banning fracking in New York, Governor Cuomo can become that leader and make himself and New York examples for other nations to follow. We can be a model for other world leaders looking to take on climate change, invest in renewable energies, and make our dependence on dangerous natural gas and other fossil fuels a thing of the past.
New York can't afford to suffer through another Hurricane Sandy. As bad as it was, those of us living in the Bronx know that our borough was spared some of the worst of the damage. In the coming years, we might not be as lucky. Governor Cuomo should commit to protecting our families and our futures and enact a statewide ban on fracking.
Diana Pedi is a Pelham Bay, Bronx resident and a Board Representative for NYPIRG at Queens College.
September 26, 2014 at 12:00 AM
Vital Stats: 41 Million; Total number of pounds of prescription drugs seized nationally by the DEA since starting a take-back program in 2010. (Source: Drug Enforcement Administration)
 By CATHARINA THUEMLING
National Prescription Drug Take-Back Day is slated for Sept. 27, where prescription meds can be dropped off at participating police stations throughout the Bronx from 10 a.m. to 2 p.m Read more
September 25, 2014 at 12:00 AM

By Kasia Romanowska
Following a barely publicized bench removal project along Mosholu Parkway early this month, Community Board 7 is now demanding better communication involving future projects. The news comes as Parks admitted there was no plan to replace them. Read more
September 24, 2014 at 12:00 AM
By DAVID CRUZ
In the 43 years that Suzanne has lived at 95 W. 195th St. in Kingsbridge Heights, her standard of living has progressively gone from bad to worse. Read more
September 23, 2014 at 12:00 AM
This week we asked readers their thoughts on the new NYPD pilot program that would have some officers wearing a small camera that's able to record interactions with the public.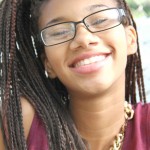 I think it's a good thing because people who claim they have been brutally attacked by policemen would actually have evidence that they did or they didn't. Tyzannah Sands, Kingsbridge
September 22, 2014 at 1:00 AM

By KASIA ROMANOWSKA and DAVID CRUZ
Shanequa Charles, a single mother, lives in an apartment at 2543 Decatur Ave., a six story walk-up just off 193rd Street by Fordham Road. Her 4-year-old daughter, Miracle, remains scared to enter the bathroom because of the bugs squeezing out of the tub. Read more
September 22, 2014 at 12:00 AM
Bronx Youth Heard
The Norwood News is accepting applications from Bronx high school students ages 14 to 18 for its Bronx Youth Heard after school journalism program. To obtain a copy of the application, call (718) 324-4998 or log on to www.norwoodnews.org/youthjournalism/.
Free Credit score and Analysis Program
Ridgewood Savings Bank will host a free credit score and analysis program, to learn to manage finances, at two of its branches from 10 a.m. to 2 p.m.: 3824 White Plains Rd. on Sept. 20 (718) 882-0440; and 1626 Bruckner Blvd. on Sept. 27 (718) 589-1323. Appointments are required.
NYBG Open House
The New York Botanical Garden seeks hosts/attendants to work at its Holiday Train Show. An Open House will take place on Wednesday, Sept. 24 from 4 to 8 p.m. in the Watson Building room 302. For more information on duties and requirements, call (718) 817-8700 or visit nybg.org/employment.
School Registration
The Department of Education has Registration Centers open at various sites in the Bronx from 8 a.m. to 3 p.m. for new and re-entering students. To find the center nearest you, call 311. 
MMCC Services
The Mosholu Montefiore Community Center offers a number of services including food stamps (ext. 304) at 3450 DeKalb Ave. For more information and details of classes and programs, call (718) 882-4000. In addition, there is Head Start and Universal Pre-K at the Van Cortlandt Jewish Center at 3880 Sedgwick Ave. Call (718) 654-0563 for more information.
Special Needs Services
Parent Advocacy Services offers help for parents of children with special needs, finding the right high school for one's child and preparing students for college. For more information email Hazel Adams-Shango at info@BeingSpecialNYC.com.
Cash for Guns
Trade in guns for money, no questions asked, at three Bronx churches on Saturday, Sept. 20 from 10 a.m. to 4 p.m. For more information and details, contact your local precinct.
Food Bank Assistance
The Food Bank of New York offers free meals and food for the needy throughout the Bronx. They also assist with other services including food stamps, income tax returns, job training, and legal assistance. To find a location near you, call (212) 566-7855 or visit http://www.foodbanknyc.org/news/find-help.
Comments