The award-winning Bronx community newspaper, the Norwood News, is now accepting applications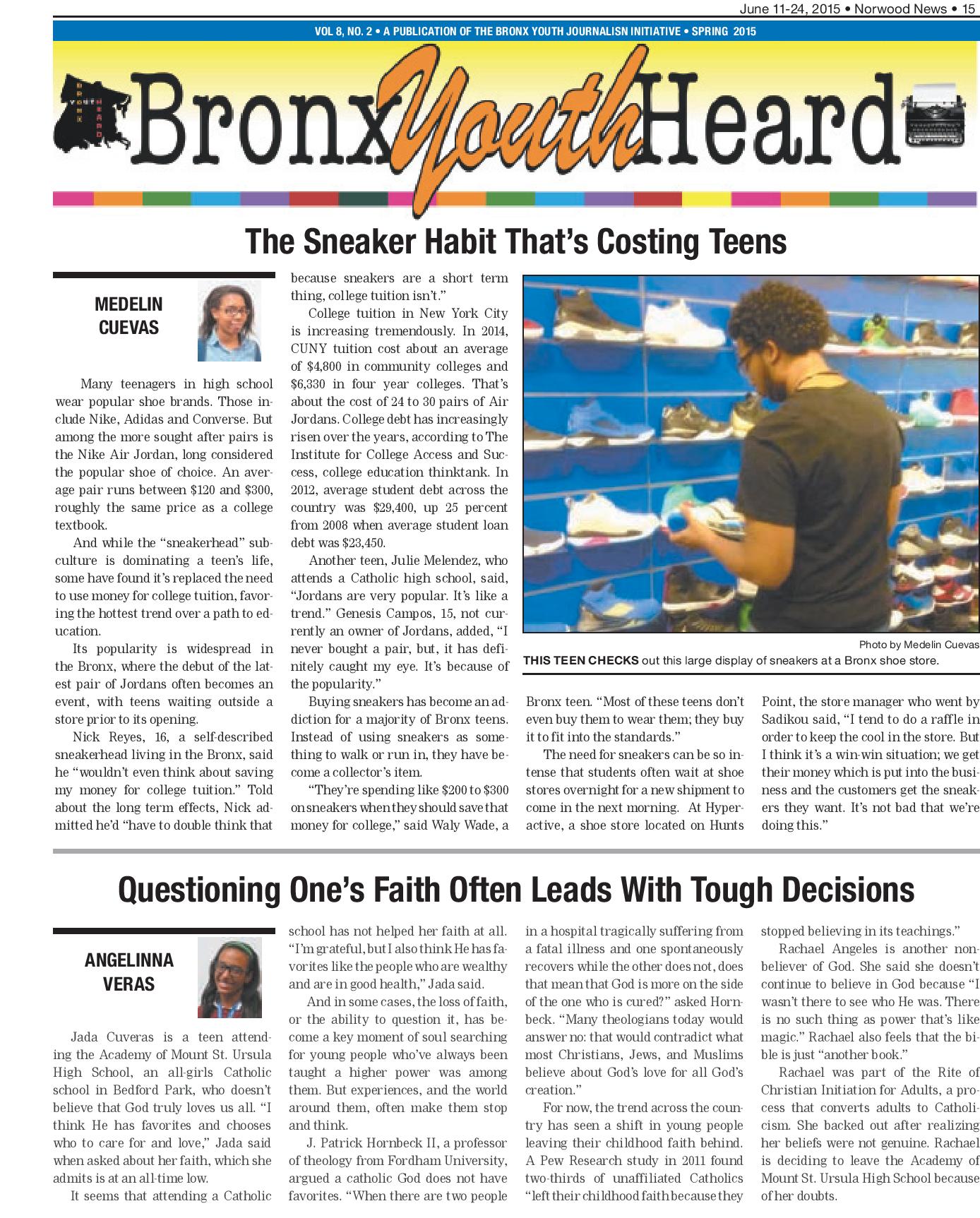 for the winter-spring semester of Bronx Youth Heard, an after-school journalism program for high school students. The program is FREE and open to any high school student who lives or goes to school in the Bronx.
Throughout the course of the semester, students learn the fundamentals of writing, reporting, and photojournalism through classroom instruction and hands-on reporting in their own neighborhoods. They learn about community activism and civic responsibility, how their neighborhoods work (or don't), who has power, who doesn't and why. We take them on field trips and bring in guest speakers, including working journalists and public figures.
Best of all, at the end of the course, student work is published in a special youth-focused newspaper called Bronx Youth Heard, which appears in 15,000 copies of the Norwood News, giving youth a powerful voice in their own communities—not to mention a newspaper clip to add to their portfolios and college applications.
You can see a copy of Bronx Youth Heard, produced by students enrolled in the fall 2015 semester, here http://bit.ly/BYHSW2016. Also included is a flier and application form, which students should fill out and submit along with a typed, 400-word essay. In their essays, students should tell us about their academic and extra-curricular activities, which explain why they're applying to the program and what they hope to get out of it. We're looking for students of all academic abilities, but they should be highly motivated, love to write, be naturally curious, and care about what's going on in their communities.
Applications and essays can be submitted online by clicking here. Or sent to: Bronx Youth Heard, c/o Norwood News, 3400 Reservoir Oval East, Bronx, NY 10467. The information can also be emailed to bronxyouthheard@gmail.com.
The deadline for applying is Monday, January 25. The workshop begins on Thursday, January 28, and are held every Thursday afternoon for 12 weeks (excluding school holidays) from 4 to 6 p.m. at Hostos Community College, located at 450 Grand Concourse. If you have any questions, please feel free to reach David Cruz, editor-in-chief of the Norwood News at (718) 324-4998 or bronxyouthheard@gmail.com. If you'd like to be informed about future semesters, please email as well.
The program was founded in 2008. To read about an earlier semester, and students' experiences, check out these stories: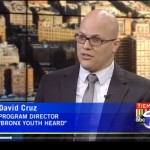 Bronx Youth Heard Appearance on WABC-TV/Channel 7's "Tiempo" (January 24, 2016): "Tiempo," a Sunday morning program that airs on WABC-TV/Channel 7 spoke with David Cruz, editor-in-chief of the Norwood News and program director of Bronx Youth Heard, about the benefits to the program.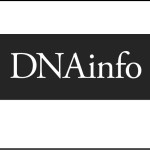 Bronx Youths Are Heard as Teen Reporters Cover the Borough (October 21, 2013): DNAinfo updates readers on the program, and why it's so critical to a borough with the least community papers in the city.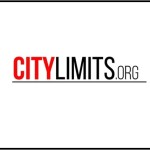 Bronx Newspaper Project Gives Teenagers New Voice (April 21, 2008): Tram Whitehurst, writing for City Limits, profiles the origin of the Bronx Youth Heard and it's overall mission.
Bronx Youth Heard is supported by Hostos Community College's College Now program. For more information, please call David Cruz at (718) 324-4998, or e-mail bronxyouthheard@gmail.com.