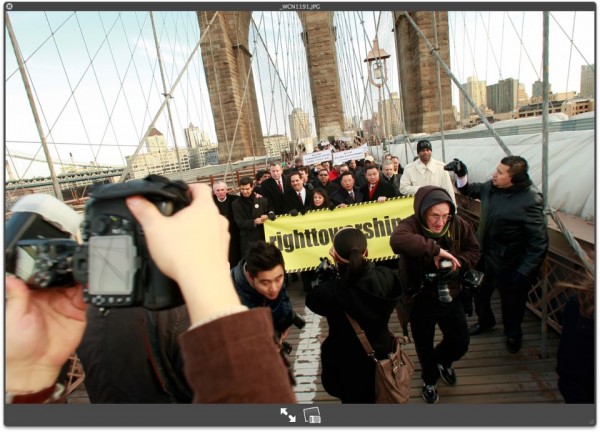 Bronx Councilman Fernando Cabrera was joined by thousands on Sunday for a protest against a city policy that bans churches and religious organizations from using school buildings during off-hours for worship services. Cabrera said opposition to the city's policy is gaining momentum as dozens of churches face homelessness when the city stops allowing them to use its school facilities on Feb. 12.
"Communities turned out in mass to show their support," said Cabrera. "Black, White, Latino and Asian, young and old. Our momentum is growing."
"Our constitution has an anti-establishment clause and we respect that," he added, "but it also has a free exercise clause. This policy restricts the right to free exercise by discriminating against religious groups. Our stance against this policy does not ask for special treatment, but for fair treatment."
For the past decade, churches and other religious groups have paid to use school auditoriums and cafeterias for worship services, thanks to a successful lawsuit brought by Bronx Household of Faith, a small congregation in University Heights that uses PS/MS 15 for Sunday services and has since 2012.
But city lawyers won an appeal of the decision last summer and the Supreme Court declined to review the ruling in December. The city's lawyers said the ruling ensured separation of church and state and prevent the Department of Education from being identified with, or seen as promoting, any one religion or religious organization.
After ruling, city officials said churches would be allowed to continue renting school space until Feb. 12,  setting up a showdown between the city's religious community and sympathetic elected officials (Cabrera, a pastor, happens to be in both camps), many of whom showed up for the protest on Sunday.
Public Advocate Bill de Blasio, Comptroller John Liu, several council members and state lawmaker were joined by an estimated 2,500 people on the Brooklyn side of the Brooklyn Bridge for a rally and then a march to City Hall.
Cabrera is urging state lawmakers to pass a bill introduced by Bronx Assemblyman Marcos Crespo (and a similar bill in the state senate) that would amend the education law in New York and allow religious groups to use school facilities for worship during a school's off hours. The bill has passed out of committee in the state senate. Cabrera introduced a resolution in the Council that would secure support for the state legislation. There will be a hearing on that resolution on Thursday morning.