Editor's Note: The following story was originally published in Bronx Youth Heard, a publication of the Bronx Youth Journalism Initiative, a free journalism program for Bronx high school students run by the Norwood News. We are currently accepting applications for our spring semester. To find out more about the program and how to apply, click here. The Bronx Youth Journalism Initiative is supported by the North Star Fund, the Johnson Family Foundation Fund, and City Councilman Fernando Cabrera, and is run in collaboration with CUNY's College Now program at Hostos Community College.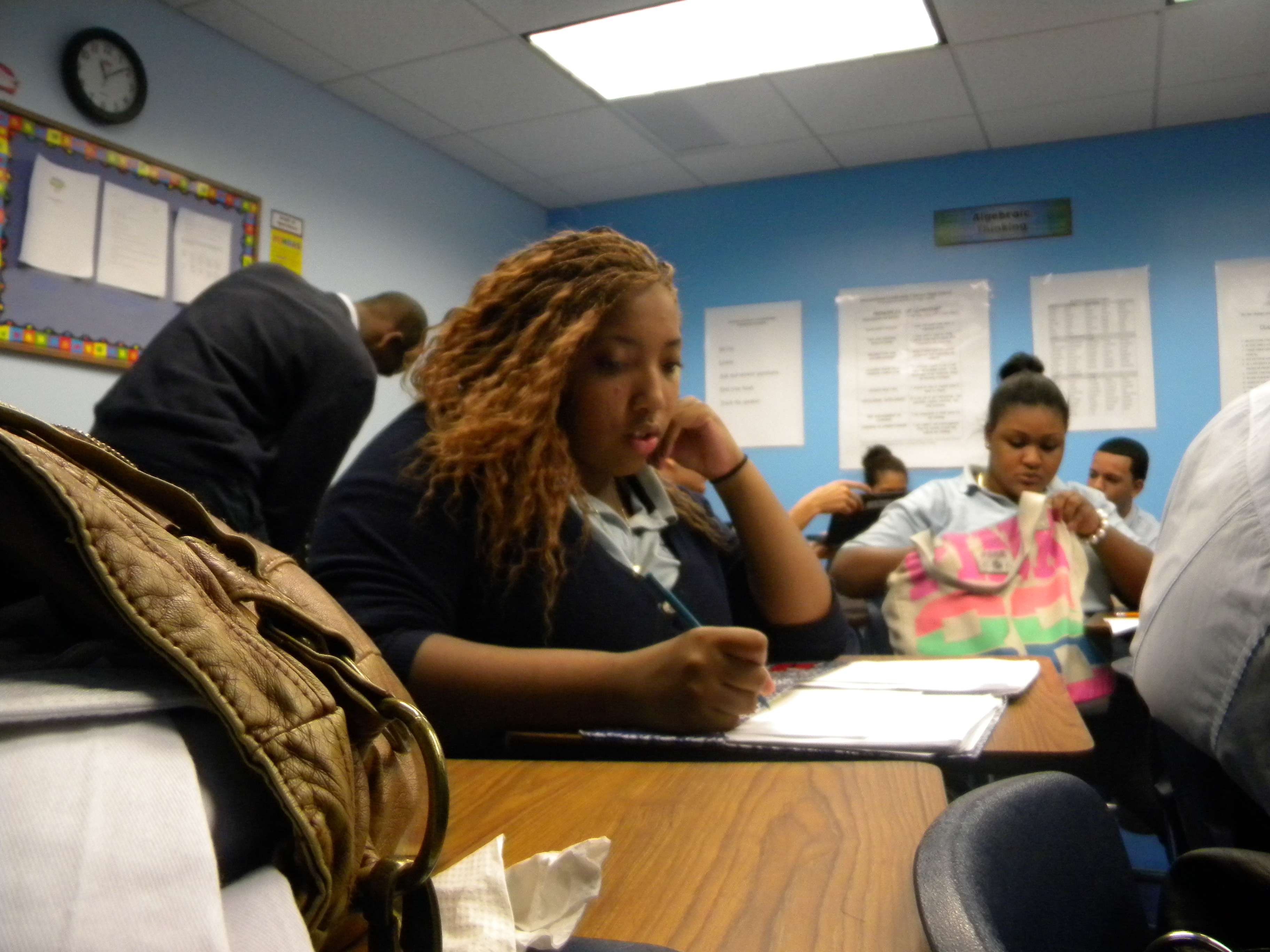 By Kiki Olafimihan
Despite its multicultural name, International Leadership Charter High School offers its students only one language class choice for all four years of their high school attendance: Mandarin, a dialect of Chinese most commonly spoken in northern and southwestern China.
Some students dislike this arrangement and wish it could be different.
"I don't only want to learn one language," said Mariamah Bah, a junior at the school. "I don't like [Mandarin]. It's hard, and I wish we had other subjects to learn, like French."
According to the Department of Education, public and charter schools are only required to offer one language other than English to students. Last school year, International Leadership offered both Spanish and Mandarin classes — students were required to take Mandarin in grades 9 and 10, then transitioned to Spanish during grade 11. The school's administration got rid of the Spanish classes this year, which upset many students who regarded Spanish as an easier option for the state's Regents language exam.
Other students, however, say they enjoy Mandarin, especially freshman who are excited to take their first new language class. But many juniors and seniors say it gets exasperating when it's the only language option for all four years, and one of the most difficult to learn.
Ms. Huang, the mandarin teacher for juniors at International Leadership, said she does think it's unusual that the school offers only Mandarin, especially when there are very few Asian students at the school, which is made up of mostly Hispanic and African-American teens.
"This is a non-Asian heritage, so it's interesting," Huang said.
Still, she said she thinks learning the language is a great opportunity for students.
"Mandarin is a rich topic," she said.