After a 3-week long investigation by the NYPD's Hate Crime Task Force, police have arrested an employee with the Department of Parks and Recreation who allegedly hung a doll at the Parks Department's Bronx headquarters on Bronx Park East.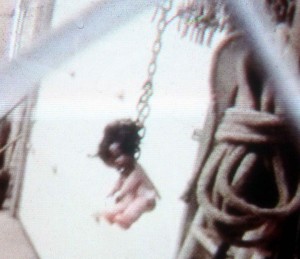 Police were called to the site on Tuesday, December 20, after workers discovered a black doll hanging from its neck by a metal chain, inside a fenced-off area, but was clearly in public view. A photo was taken and quickly distributed to media outlets by the group New York City Park Advocates.
Last Thursday, the NYPD announced the arrest of Fariz Ahmemulic, described as a 38-year-old white male, charging him with aggravated harassment and aggravated harassment as a hate crime. He was released without bail.
Repeated attempts to reach Ahmemulic, believed to be a resident of Morris Park, were unsuccessful. Meanwhile, the Parks Department has suspended Ahmemulic without pay and the worker who discovered the doll has served the city with court papers notifying the city he plans to sue for, "emotional distress."