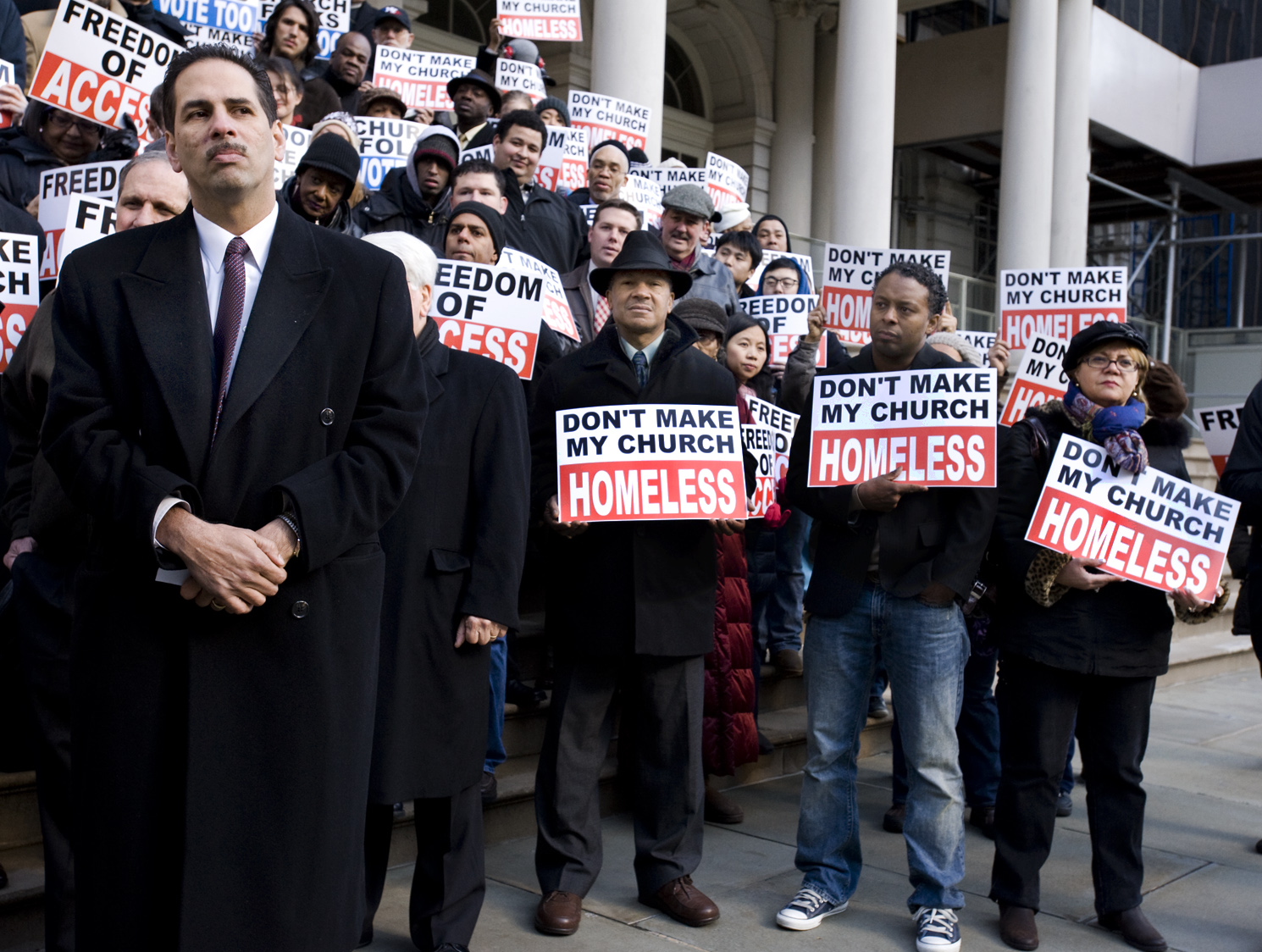 Bronx Councilman Fernando Cabrera and a group of the city's religious leaders are planning a press conference and protest march tomorrow, their latest effort to fight the city's decision to ban houses of worship from using public school spaces during non-school hours.
The group will hold a press conference in front of the Tweed courthouse in downtown Manhattan tomorrow afternoon, then march to City Hall, where the City Council is convening for its Stated Meeting. The plan is the latest in several protests in recent weeks over the ban of churches in schools–last week, some 40 people were arrested protesting outside the Mayor's State of the City speech, at Morris High School. The week before that, Cabrera himself was arrested while rallying outside of the New York City Law Department.
Cabrera and others are trying to reverse a Department of Education policy to ban houses of worship from New York City public schools; about 60 or so organizations have been renting the school spaces for services on weekends and other non-school hours. Bronx Household of Faith, a small congregation based in University Heights that has been worshiping in the auditorium at PS/MS 15, challenged the DOE 's ban in court, a legal battle that went on for 17 years.  But the group lost their appeal this December after the Supreme Court declined to review their case, and the city announced that faith-based organizations which currently rent school spaces have until Feb. 12 to find new homes.
Cabrera and others are pushing for the State Legislature to amend its code to allow houses of worship to operate freely in schools.
"We will continue to fight for equal access," Cabrera said in a press release. "We will be meeting at Tweed and then marching over to the New York City Council Stated Meeting at City Hall to continue to make our position known."
We'll be at tomorrow's event, so stay tuned.