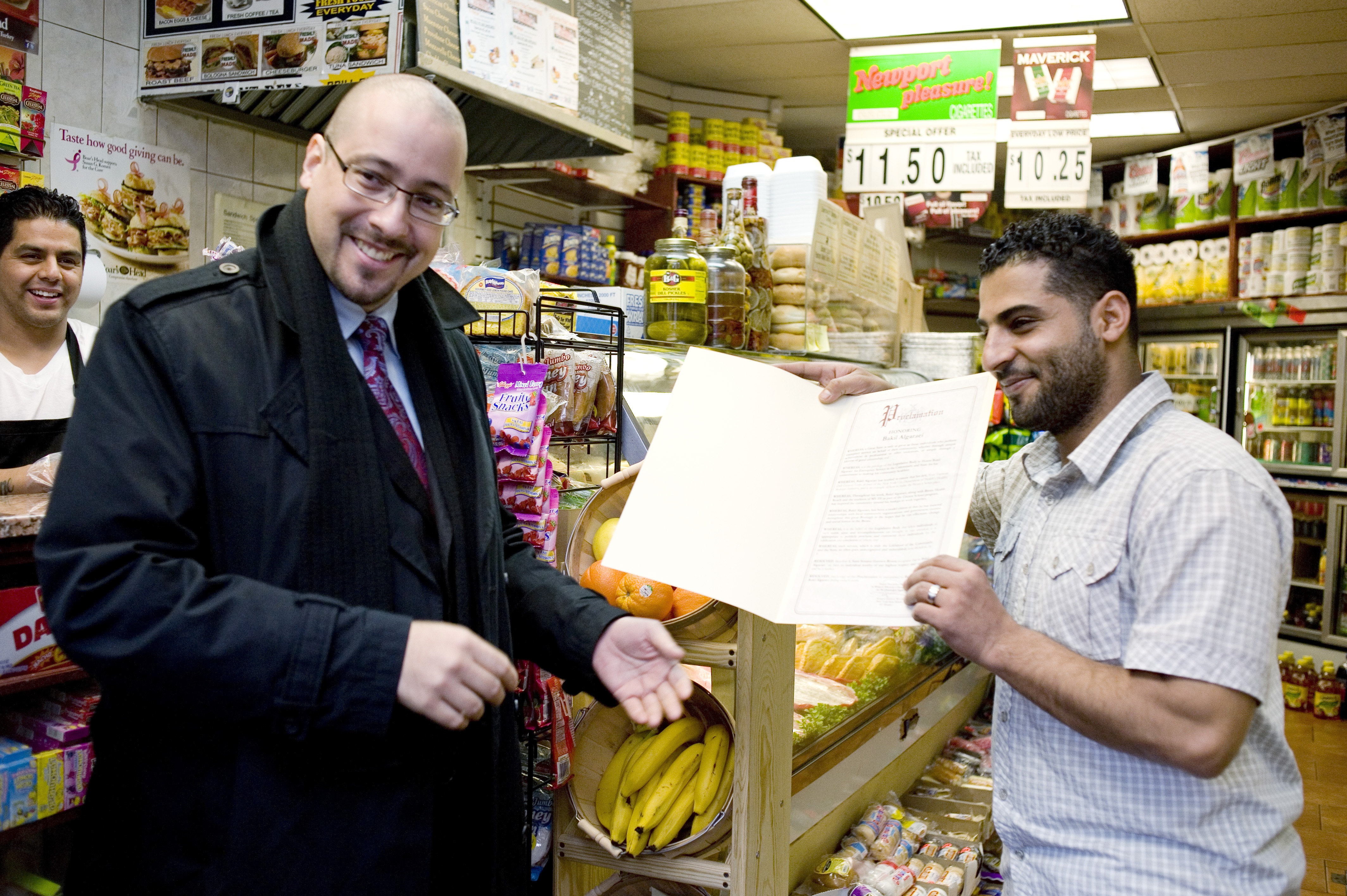 Editor's Note: From now on, we'll be rolling out a health-related news story here on the Breaking Blog every Wednesday, an online expansion of our Be Healthy! column that appears in each print edition of the Norwood News. If there's a health story or issue you think we should cover, or if you've got a question you'd like us to answer, let us know by sending an e-mail to: norwoodnews@norwoodnews.org.
The owner of a West Tremont Avenue bodega was publicly honored last week for his efforts to increase the number of healthy food options offered at his store, swapping chips for fresh fruits and sodas for bottled water as part of a program run by students at nearby MS 331.
State Sen. Gustavo Rivera and Bronx Health REACH presented Bakil Aljaradi, who owns West Tremont Deli Grocery Corp. at 19 W. Tremont Ave., with a proclamation and certificate of recognition. For the last month, Aljardi has worked with students from MS 331's Citizen Schools program to develop a special healthy lunch menu for students and teachers and to expand the number of healthy snacks he sells.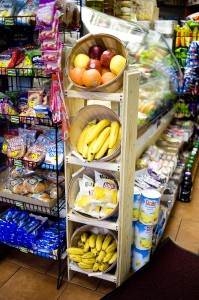 "Bakil Aljaradi has worked to ensure that his deli, West Tremont Deli Grocery Corp, is an example of how to make the Bronx a better place," Rivera said. "Through his work, Mr. Aljaradi has inspired the community around his bodega to work together. He has fostered relationships with local community organizations and government officials to effect change and social justice in the Bronx."
Before working with MS 331 students, Aljaradi participated in the city's Healthy Bodega Initiative, a program run by the Department of Health that works with store owners in neighborhoods that have little other grocery options to expand the number of fresh foods they sell. Bronx Health REACH worked with a group of 14 sixth graders at MS 331 to launch an "Adopt a Bodega," campaign at the deli.
"Together they created a special meal combo that was healthier than what was originally offered, and successfully advocated for drinks like water to be placed at eye level as opposed to soda," said Citizen Schools director Lauren Long-Garcia. "Students learned about the importance of healthy eating and the power that they have to make a positive change in their community."