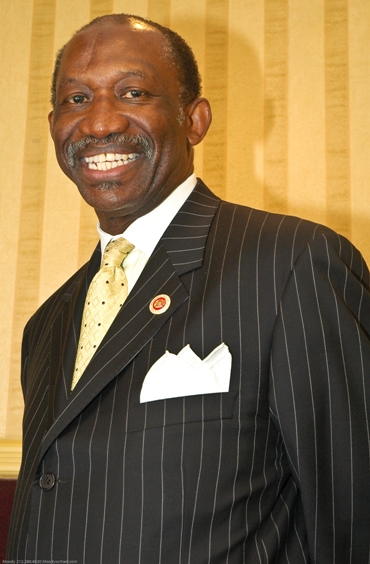 The jury deciding the fate of City Councilman Larry Seabrook is split on whether or not to convict the Bronx rep, who faces federal corruption charges of fraud, money laundering and soliciting bribes.
Deliberations began last week, and the jury announced Friday that they were deadlocked over one of the charges against Seabrook–that he'd given a lucrative Yankee Stadium contract to a boilermaker in exchange for $50,000. After a second day of deliberating yesterday, the group announced they could not agree on any of the 12 counts charged against the councilman.
The group continues to review evidence today in the hopes of reaching a verdict.
Meanwhile, the judge overseeing the case in Federal District Court in Manhattan warned Seabrook's lawyers to "be careful" of what they say to the press, according to the Times, after prosecutors complained about comments made by defense attorney Anthony L. Ricco that they say could influence the jury.  Ricco told reporters yesterday that the jury "hasn't accepted the government's theory of the case" and that "people shouldn't be asked to compromise their views for efficiency or expediency."
In addition to allegedly bribing the boilermaker, Seabrook stands accused of taking kickbacks from nonprofits staffed by his family and friends, which he funneled city money towards, and for notoriously forging a receipt for a $177 bagel. The councilman is still representing his Co-op City-Edenwald-Wakefield-Eastchester Bronx district–he collected $110,163 for the gig last year–but he'll automatically get the boot if he's convicted. City Hall News has compiled a list of candidates campaigning to fill his seat.