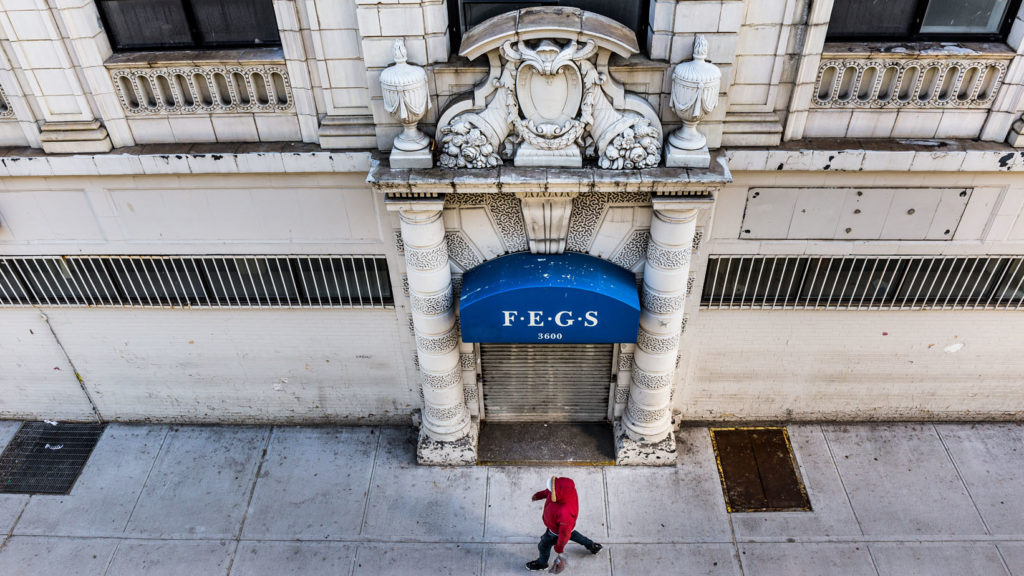 The New York City Department of Homeless Services (DHS) announced it plans to contract with a nonprofit to open a homeless shelter at a two-story property on the edge of Norwood. The news will likely be welcoming to parents who worried a shelter would be housed diagonally across PS/MS 20 on Webster Avenue.
But while the news will likely be welcoming to parents of the southern Norwood school, the new location has drawn concerns from parents at a school adjacent to the new site.
In a joint Op-Ed submitted to the Norwood News, DHS Commissioner Steven Banks revealed that the new shelter will indeed be placed at 3600 Jerome Ave., a 29,275-square-foot property near East 213th Street. A consensus was reached between DHS and community stakeholders after months of brainstorming over alternative sites, a point Banks emphasized as a productive step in reaching a middle ground when it comes to shelters. With New York City facing record-breaking homelessness and angry resistance from communities, typical of most neighborhoods, Banks saw this as a win, crediting the community for scouting alternate sites.
"Rather than saying not-in-my-backyard, they did their homework, they advocated, and they achieved consensus, bringing a property owner and a not-for-profit service provider to the table while gathering the support of Community Board members and neighbors alike," Banks wrote of the community.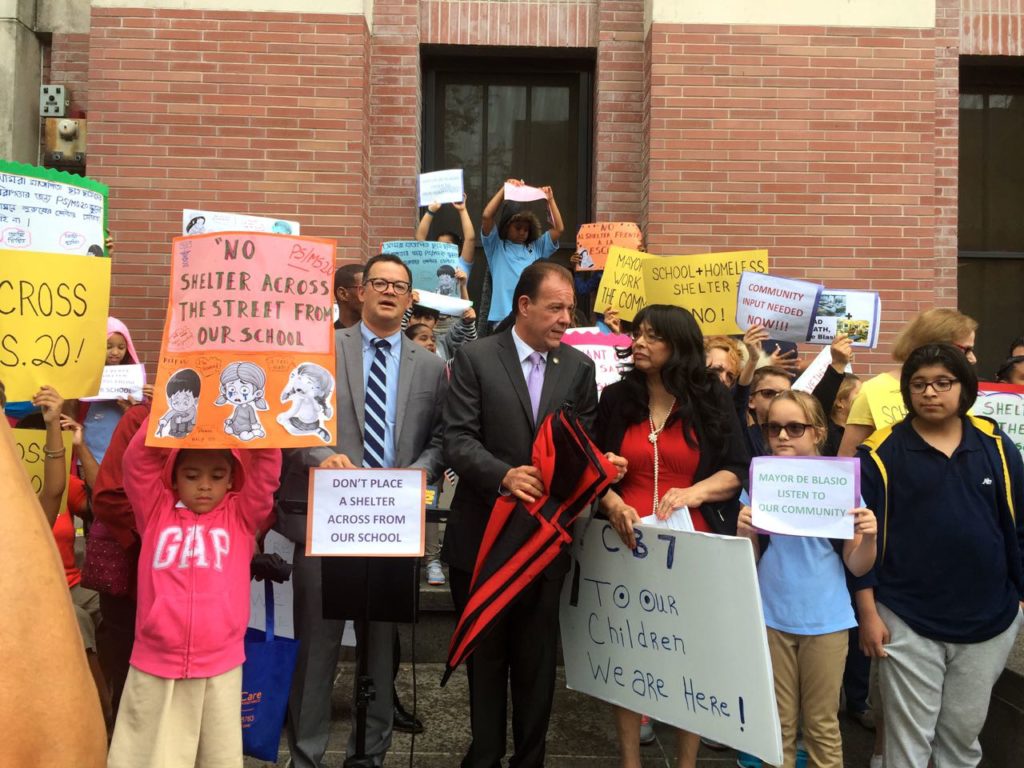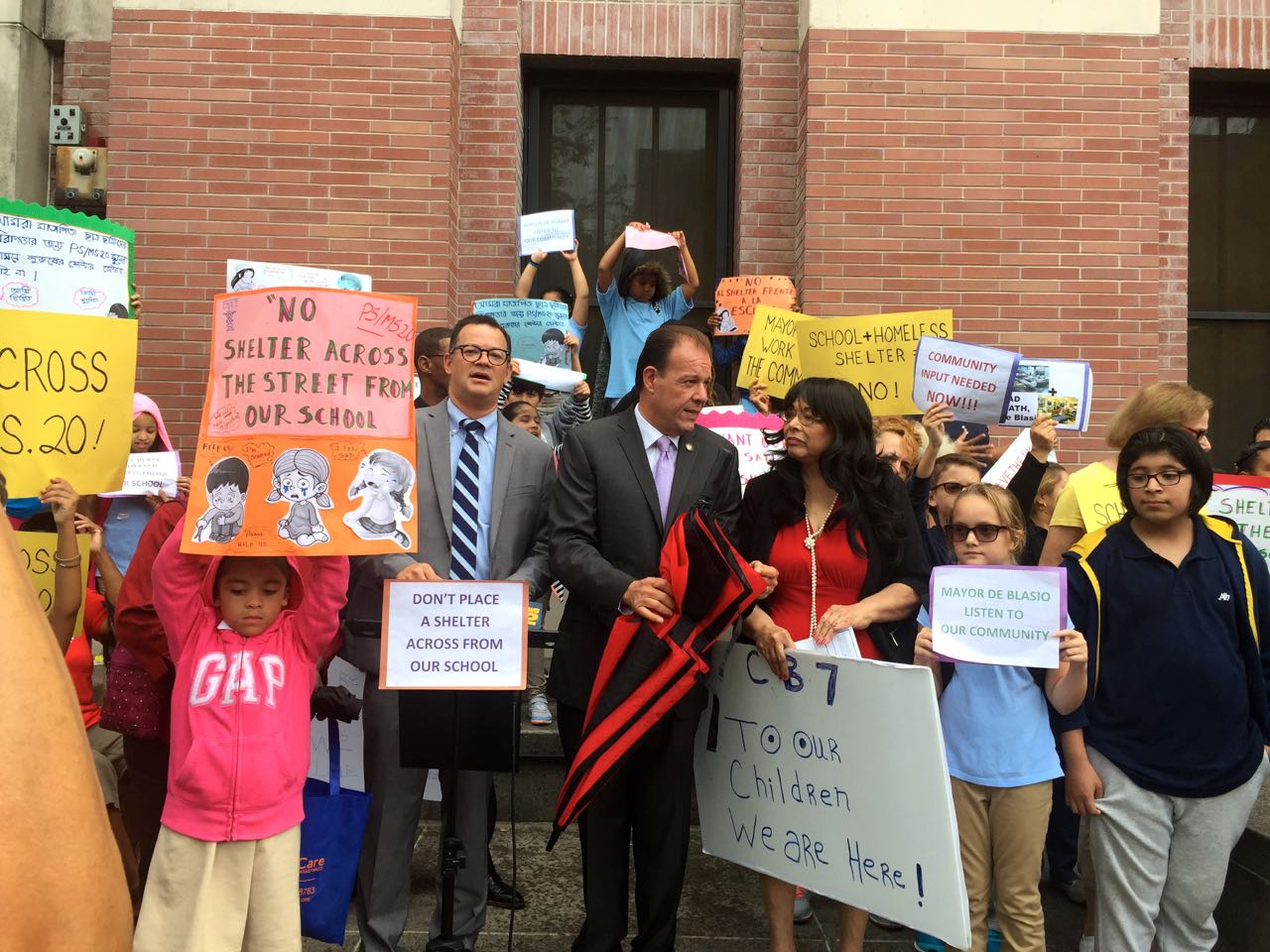 One of this issue's Op-Eds was co-written by Councilman Andrew Cohen, representing the area where the shelter will be situated. "I think it's a location that I think will have as little impact on the overall community as these can happen. I think that it's a lot better than the other site proposed," Cohen told the Norwood News.
That other site was 3041 Webster Ave., a two-story property owned and operated by Sam's Floor Covering, also known as Sam's Carpeting. Last year, property owner Carmine Rossi submitted paperwork to the New York City Department of Buildings that looked to repurpose the building for "sleeping accommodations" and build another floor. The language was similar to that found in building permits for impending men's only homeless shelter sites.
The Jerome Avenue two-story site will be home to some 200 men who are originally from the Bronx. BronxWorks, a social service nonprofit, was picked to operate the shelter with a contract still being finalized. The nonprofit has already been contracted by DHS to conduct outreach of the borough's homeless population. Within Community Board 7, comprising the neighborhoods of Norwood, Bedford Park, Kingsbridge Heights, Fordham and University Heights, there are 677 people known to be homeless.
The property was once the home of Federation Employment and Guidance Service Inc. (FEGS), which had closed shortly after filing for bankruptcy. The building became vacant last year, opening up the property for a shelter.
Cohen had spent last year conferencing with representatives from DHS and the mayor's office, holding meetings in the basement of City Hall. The matter went up to Mayor Bill de Blasio, a staunch supporter of traditional shelters over the cluster site program popularized during the Bloomberg administration.
"I got the word that we were not going to proceed at the original location from the mayor himself," Cohen recalled.
The shelter is expected to open sometime this summer. "I hope it's not here in perpetuity, but I think it will be here for a very long time. The homeless population has been growing for 25 years and we're barely at the point where we stopped growth," Cohen said.
The new location was long favored by members of Community Board 7, which saw the Webster Avenue site as too close to PS/MS 20, a K-8 school. News of a proposed shelter arriving near the school stoked fears from parents who staged a protest in late September denouncing proposed plans.
But the new site's back wall faces the back wall of MS 208/The Bronx Dance Academy, where the majority of the schoolchildren who attend it are girls. Unlike PS/MS 20, it would take great effort to walk all the way around the Jerome Avenue site to school's front doors at 3617 Bainbridge Ave. Parents learned about the new shelter after the Norwood News alerted them to it.
Jillian Gutierrez, a parent who was once homeless, isn't sure the location is a good match. "This school's mostly girls, I don't know if they're pedophiles," she said. "I've been in a shelter before so I know how these people usually get. They're not people persons. Some are, some aren't."
"There's a lot of implications here," Frank Fermin, a father picking up his son, a sixth grader said. "We'll have a few worries."
Adaline Walker-Santiago, chair of Community Board 7, said the concern will be raised when BronxWorks presents it at the board sometime in the coming months. "We're still working to see if it can be less than 200 men and to make sure it's well coordinated," she said.