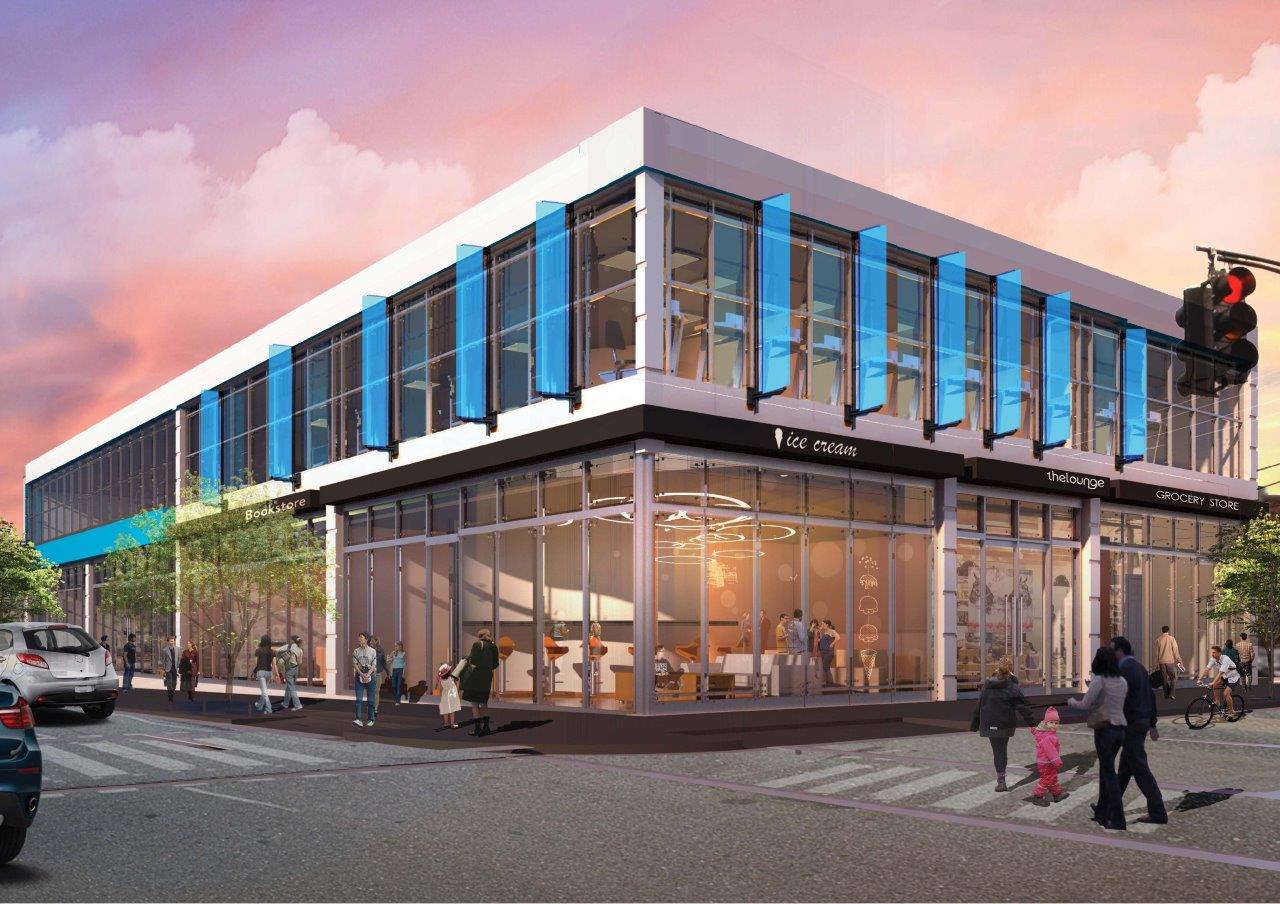 A Brooklyn developer has purchased a parcel of land at the northwest corner of Hull Avenue and East 204th Street, with hopes of transforming it into a modern two-story building featuring medical offices, a fitness center and popular restaurants.
Both the Miramar Grocery and Botanica on Hull Avenue closed more than a year ago. The popular Beso Lounge on East 204th Street closed this past June and Liberty Tax closed around the same time. This came shortly before Transition Acquisitions, a family-owned Brooklyn-based real estate firm purchased the 78-year-old, 5,150-square-foot property.
Faith Hope Consolo of Douglas Elliman Real Estate, the exclusive leasing agent for the property, recently told the Norwood News, "The Bronx is really booming." She noted, "There's good investment in the Bronx for different types of owners and investors and we foresee the Bronx as being the next frontier."
Having completed the purchase of a former clothing store in Brooklyn for $15.1 million in 2015, Transition Acquisitions spent $5 million to convert it to a 40-unit apartment building.
"What we're trying to do is take this small group of stores–we have the possibility to build two levels and really make something special, not only for that corner, but the Norwood section," Consolo said.
Consolo said that currently they are in negotiations with several large fitness organizations.  Despite several hospitals in the area, she also sees a need for additional space for medical clinics, as well as a need for large chain restaurants and clothing stores.
The owner of Botanica, who declined to give his name, said the new owners refused to give him a new lease. "I'm assuming they want to renovate and charge more rent," said the owner, who only went by "David." "I was sorry to leave the neighborhood after so many years."
The Botanica has now relocated to Pelham Parkway.
The MetroPCS has been the only holdout at the property. "Our goal is to build around them and we'd like to keep them in the development," Consolo said. "But all our options are open."
A manager at MetroPCS confirmed his rent was recently increased by $1,000 a month, stating, "He's going to repair everything, the whole building and I hope to stay."
Longtime Norwood resident, Toby Norwood, welcomed the idea of large chain stores and restaurants coming to the area.
"I'd like to see an IHOP or Burger King open there. Something good," said Norwood. "Something for the community; maybe a place for the kids to play after school."
David Cruz contributed to reporting.