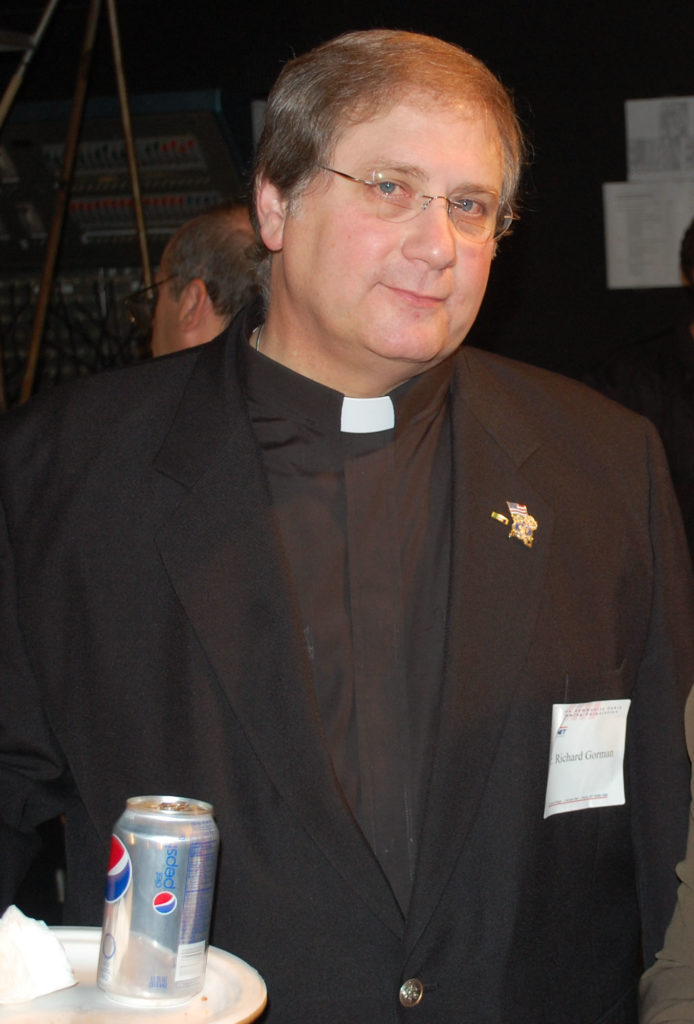 Father Richard Gorman, a beloved community leader and Bronx priest who fell from grace after being accused of a molestation incident alleged to have happened 30 years ago, died Jan. 23 after an apparent heart attack. He was 63.
Archdiocese of New York spokesman Joseph Zwilling confirmed Gorman's passing, calling it "sudden and unexpected."
Gorman, who lived in a home for infirm priests in Riverdale, was rushed to Jacobi Medical Center where he died. Gorman reportedly had heart ailments going as far back as 2002.
For years, the seasoned clergyman spoke publically on injustices impacting the Bronx. Ordained by the Archdiocese of New York in November 1982, he served as an assistant at St. Barnabas Church. After spending three years at Stepinac High School in White Plains, he became priest in residence, a position that precluded him from leading mass. He also doubled as chair of Community Board 12, covering a large swath of the northern Bronx, which include the neighborhoods of Baychester, Edenwald, Wakefield, Olinville, Williamsbridge, and Woodlawn. In 2002, he earned a law degree at St. John's University School of Law.
His CB12 chairmanship granted him a rotating chairmanship position on the Croton Filtration Plant Monitoring Committee, which oversaw progress and addressed concerns relating to the Croton Water Filtration Plant. His omnipresence at vigils, news conferences, and meetings garnered borough-wide respect. He worked directly for the Archdiocese of New York after spending 20 years at Cardinal Spellman High School. Those responsibilities included leading service at prisons, sometimes alongside Cardinal Timothy Dolan.
But after accusations by at least two former parishioners at St. Barnabas Church in the Woodlawn section of the Bronx in the 1980s, Gorman was suspended from church duties on January 21, 2016 and stepped down as Chair of Community Board 12. He also fell into obscurity, no longer attending community meetings or public events. Zwilling explained that the case against Gorman was still to be prosecuted at the time of his death.
Joe Thompson, a local activist who came to know Gorman well as the two were spotted at the same community meetings and rallies over the years, was sorry to hear the news.
"He was very active and involved in the community and I was saddened to hear that he died," Thompson said of Gorman. "I always appreciated him for his passion in all the community affairs and activities, including going down to the borough president's office and sitting in on the meetings. He always had comments and questions."
A mass was held for Gorman at St. Michael's Church in Co-op City on Jan. 29, followed by a burial at the Gate of Heaven Cemetery in Valhalla, New York.
David Cruz contributed to reporting.