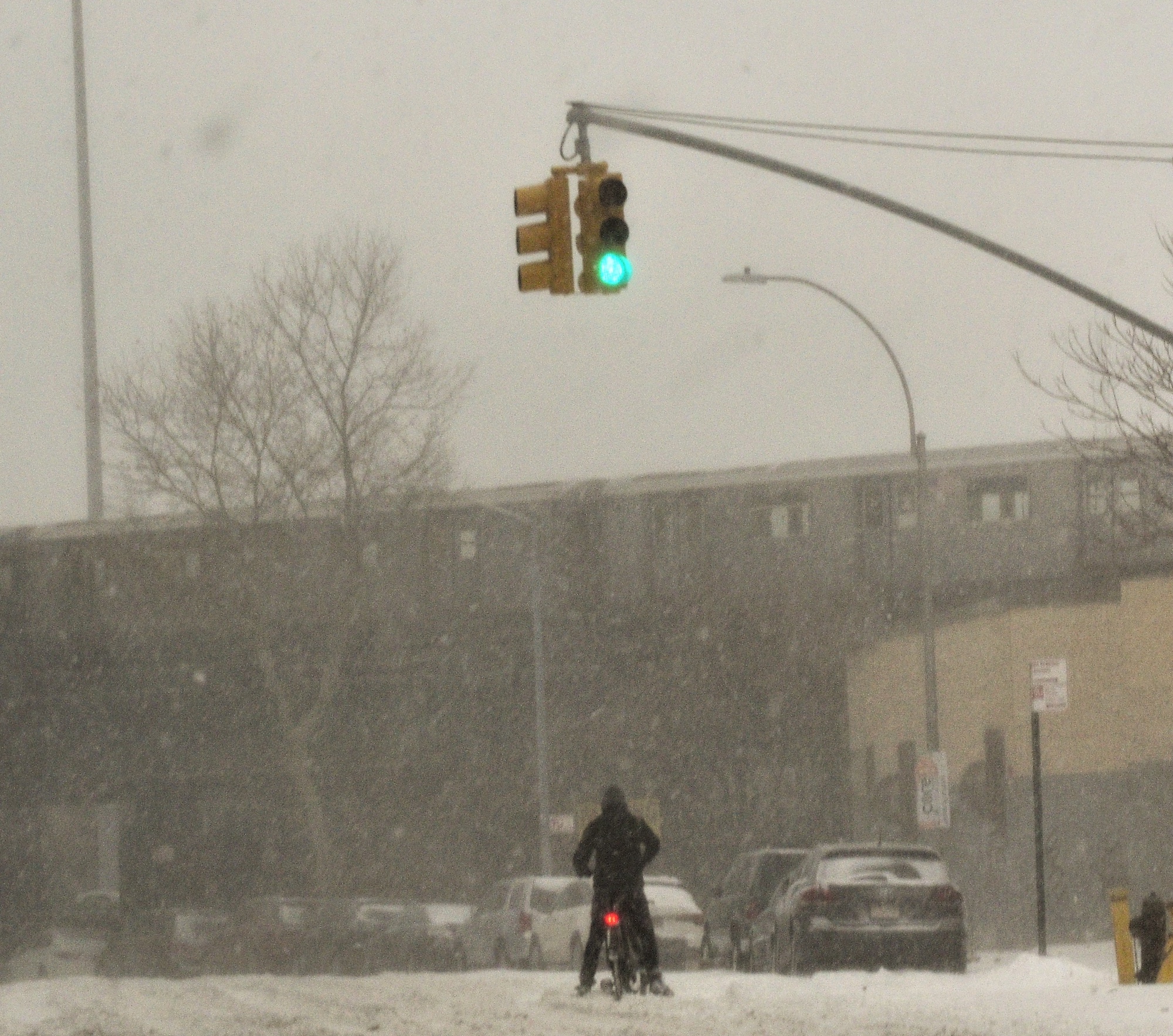 The first major snowstorm of 2018 forced the closure of the entire public school system, lawmakers offices, while emptying streets usually busy.
The storm began at 1 a.m., intensifying during the morning rush. Trains operated smoother, with no outrageous delays. The MTA warns anyone traveling via the Metro-North should anticipate possible train delays. By noon, some six to eight inches of snow fell in the Bronx.
For the last few hours, officials have warned New Yorkers to stay home and only travel if absolutely necessary. They've also asked loved ones to check on neighbors. Hazardous travel warnings have also been issued.
Some brave Bronx souls didn't let the first major snowstorm of 2018 halt their plans. Many ventured out to the cold…




In Norwood, the New York City Department of Sanitation have plowed most of the neighborhoods. They've hit several streets continuously, according to PlowNYC, which tracks the latest visits by sanitation plowers. Anyone who has an unplowed street is asked to call 311. Sanitation crews have been on high alert, working two 12-hour shifts.

The National Weather Service expects the snow to taper off at 3 p.m. The Bronx will enter a deep freeze tonight, with temperatures in the near single digits. Schools will be open tomorrow, Jan. 5.

RESIDENTS VENTURE OUT into subzero temperatures at the end of the work week.
Photo by David Cruz

The day after the snowstorm, Norwood residents were bundled up and dealing with leftover snow that will likely remain for well over a week.

Editor's Note: DSNY is currently hiring snow laborers. For more information, click here.