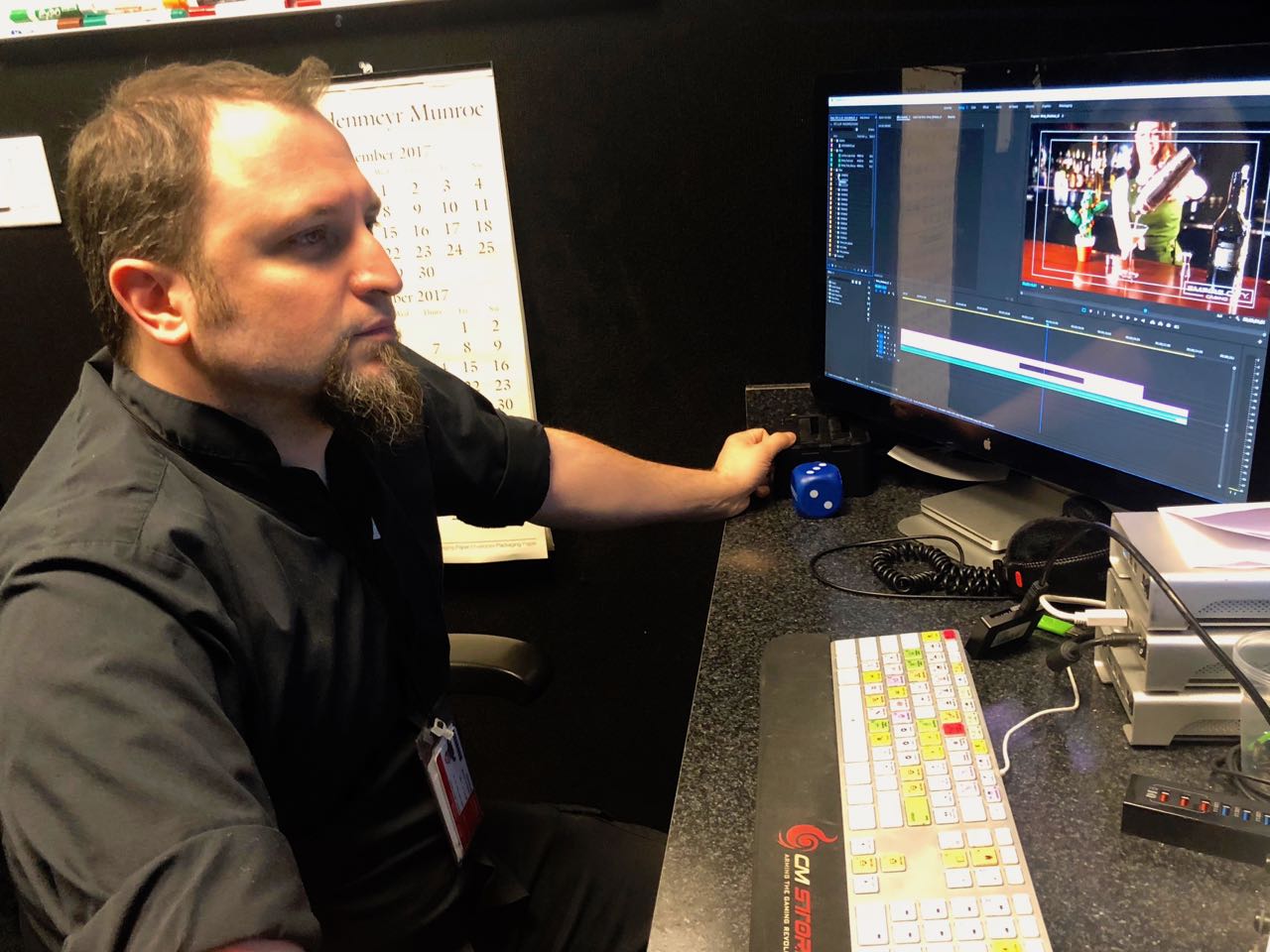 If anyone would describe Matt Raimo of Norwood, they'll likely describe a resident with a true love for neighborhood.
"Norwood born, Norwood bred, Norwood 'til the day I'm dead," Raimo says, talking to the Norwood News from the Keeper's House.
Those who know Raimo will also describe a budding filmmaker whose passion for the silver screen goes back to the 1990s.
Today, with help from his job at Empire City Casino in nearby Yonkers, Raimo's love for film has reached another echelon—entering his movies to the prominent Cannes Film Festival.
Three of his films–In God We Trust, Kharon's Fare, and El Hijo Solo—were submitted to the France-based film bonanza with In God We Trust accepted. Several thousand miles from the Bronx, moviegoers would see or analyze a film shot in the Bronx neighborhoods of Throggs Neck, Marble Hill, and Allerton. Norwood, of course, is waiting for its close-up.
For now, a different side of the Bronx is shot, one veering from the unfortunate stigma it carries across the globe. Raimo hopes a film whose backdrop is the Bronx "can change the perception of an audience member who only knows the Bronx from the crime movies of yesterday and show them the beautiful place I see it for."
Born in 1980 at North Central Bronx Hospital and having spent most of his educational career in Bronx schools, including the Williamsbridge Recreational Center and Cardinal Spellman High School, Raimo has had a passion for storytelling from a very young age.
He made friends with a student in Cardinal Spellman who had a cousin with a camera, which introduced him to creating stories using film. "The thing with the camera is that it led the guy to go to Lehman [College] for video editing and if you were in the video editing class, you automatically got a timeslot on BronxNet," said Raimo. This led to Raimo and his friend creating a comedy sketch show called "Family Values" for BronxNet that lasted four seasons.
"[Filmmaking] is something I realized I could do when I wrote my first script and it became something. I really do like telling stories, I like sitting down in front of a group of people and swapping stories," Raimo said.
But a lot has changed in film making since those days, as Raimo notes. "In the 90s, you couldn't put a tripod on the street corner without a permit, but things have changed," said Raimo. "There's a lot of things that have made filmmaking more accessible. We carry around video cameras in our phones all the time."
Raimo's passion for movies extends into his professional life. At Empire City Casino, Raimo works as an entertainment technician in the marketing department. There, he produces and edits videos for events, and offers technical support for film scouts. Raimo has lent his talents to scouts looking to shoot scenes at the casino, where television shows "Bull" and "Billions" have been shot.
The Norwood filmmaker adopts a do-it-yourself film approach, a technique that worked for Hollywood filmmaker Robert Rodriguez, whose all in method led him to an established career. It's an approach he hopes to inspire young filmmakers with.
"Two pieces of advice: do it and do it," said Raimo. "You are the only person who's going to prevent you from doing something that you have to do."
"I don't know where you've come from, I don't know where you're going, I don't know your struggle, I don't know background, it's possible that you don't have two pennies to your name, but if you want something bad enough you will find a way."