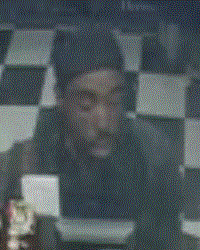 The man who allegedly committed a string of robberies in Norwood and Bedford Park is now under arrest, police say. He robbed eight women before being detained.
Police say Germaine Butler, who is being charged with five counts of robbery and three counts of grand larceny, was hiding at his sister's in Long Island after having been identified by several news outlets. The doorman there, who is a retired cop, recognized Butler and called in a tip. "[Butler] eventually left the apartment to order a pizza and [the doorman] called us," says Captain Kevin Coleman of the 52nd Precinct.
Coleman, who stopped by the Bedford Mosholu Community Association meeting on Dec. 6, says that they had identified Butler in early November but lack of probable cause prevented cops from making an arrest. "We didn't have enough evidence," he says. "Victims could not ID him and that can become an issue in terms of arresting him."
Most of Butler's robberies took place in October with one taking place in November. In several incidents, Butler would knock the women down and grabbed their purses and other belongings. During the second robbery that occurred on Oct. 21, he got away with belongings worth around $1300. The 48-year-old victim suffered a bloodied lip, along with other bumps and bruises.
In another incident, a 22-year-old woman was thrown to the ground and robbed of her purse in front of 334 East 205th St. on Oct 10.  Butler also grabbed a 66-year-old woman's pocketbook on East 203rd Street and East Mosholu Parkway South on Oct. 24.
"That's the story with him," Coleman says. "He is no longer a worry or a problem."