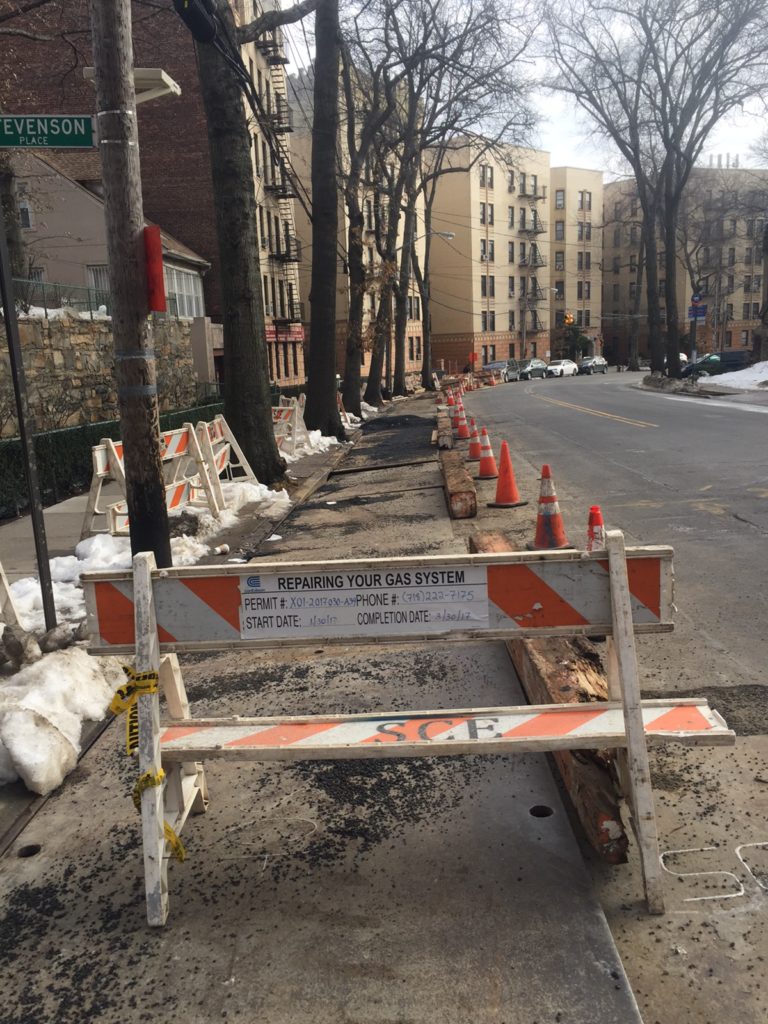 A bill that will increase accountability for roadwork has been passed by the New York City Council and awaits the mayor's signature.
Norwood Councilman Andrew Cohen, who represents the 11th Council District, co-sponsored the bill. He has noticed the amount of construction work around the area as of late. Norwood has seen work along East 208th Street and DeKalb Ave. and pockets of East Gun Hill Road.
"Obviously, there's a number of different people who tear up the street, whether it's Con Ed, or DEP [Department of Environmental Protection]," said Cohen. "I'm sure the Norwood News has observed that there has been a lot of construction in the streets lately, so I was really enthusiastic about this bill passing the council and I hope to at least ultimately maintaining our roads in regulation."
Cohen also cites the ongoing roadwork by Con Edison at Sedgwick Avenue in Van Cortlandt Village as an example. The work has been happening since July, 2016. "[It] has been highly disruptive and has really put a strain on people's ability to come home from work, park their cars," said Cohen. "The streets are a mess; they look terrible."
The bill, which amends the administrative code for leaving roads in poor conditions regarding "street construction, maintenance repairs, obstruction and closures," will raise the fines for such violation from "$500 or $1,000 to $5,000, and from $5,000 to 10,000," according to the bill's language.
According to Cohen, the DEP has also done substandard roadwork. Last year, Cohen's office had an issue with the agency about a storm drain in his district. "Their repairs were outrageously horrible, I told DEP and they didn't want to repair it," said Cohen. "[So] I told them, 'why don't you meet me at the site and if you think it's acceptable, we'll call it a day.' And at that point they decided that it was worth it to fix it, and they fixed it."
Cohen is adamant the bill will stop contractors from leaving behind patchy work. "I think the serious sign will make contractors think twice about doing a substandard job. That's really the goal, and I'm hoping that is the result," said Cohen