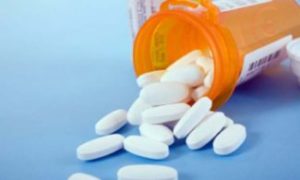 You may be hearing a lot about opioids lately, particularly in the Bronx where more residents die of drug overdoses than in any other borough. Frequently used opioids include illegal drugs like heroin, but also legal drugs like morphine, hydrocodone (such as Vicodin), oxycodone (such as Percocet and OxyContin), and codeine (such as Tylenol #3).
These drugs can be highly addictive and share similar effects on the body like relaxation, pain relief, and feeling "high." But in higher doses, they can also lead to respiratory failure (when your breathing slows or stops) and death.  Fentanyl, a known opioid, is particularly dangerous because it is 50 times more potent than heroin and not all drug users know, or can tell, whether it has been mixed into the heroin they are using.
The best way to avoid overdose deaths is to avoid opioids wherever possible. For patients taking medications that contain opioids (usually used for pain relief), this means taking these drugs only when absolutely necessary and then discarding the remaining unused pills. For people who already have an addiction, the two most important things are to connect that person to addiction treatment and to ensure that naloxone, a drug that can reverse the effects of opioids, is readily available (and that someone knows how to use it).
Naloxone is available for free at some community-based organizations and at pharmacies (with insurance) like Duane Reade, Walgreens, CVS and Rite Aid. It can be given as a nasal spray or as an injection and starts working within two to five minutes. Other tips in understanding naloxone include:
NYC has a great mobile app called "Stop OD NYC," which you can download for free.
Find out how you can get trained to give Naloxone at a location near you by going to health.ny.gov/overdose.  This training is important for family and friends of people who are addicted, and also for people who use drugs themselves.
If you see someone who you suspect has overdosed, call 911, give naloxone if you have it, do rescue breathing or CPR if the person isn't breathing, lay the person on their side if they are unresponsive (to prevent choking) and stay with the person until help arrives.
Remember that New York State's 911 Good Samaritan Law provides protection to anyone calling 911 for help, even if the caller is a drug user too (and even if they have drugs on them when the help arrives).  This means you shouldn't worry about getting arrested if you are the one calling for help, even if you have taken drugs or have them around.
These resources can help you save a life!  Get trained today and help protect our community from preventable overdose deaths.
Editor's Note: Amanda Parsons is vice president of Montefiore Health System's Office of Community & Population Health and assistant professor of Family & Social Medicine at Albert Einstein College of Medicine.