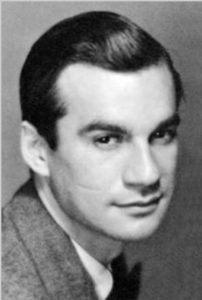 Holy street naming, Batman!
The co-creator behind DC Comics' Batman will be immortalized in Fordham. Bill Finger (pictured right), a graduate of Norwood's DeWitt Clinton High School, will have his legacy honored with a street naming set for Dec. 8. The portion of East 192nd Street between the Grand Concourse and Valentine Avenue will be renamed "Bill Finger Way."
Finger was born Milton Finger on Feb. 8, 1914 in Denver, Colorado. He's long remained in the shadow of Bob Kane, another Clinton H. S. alum credited as the main creator of Batman. But Finger, conceptualized the look of the Caped Crusader while penning many of the early stories.
Finger's name, first reported by the South Bronx blog Welcome 2 The Bronx, will appear blocks from Poe Park where Kane and Finger would meet to conceive the Dark Knight mythos. Batman first appeared on the pages of Detective Comics #27 on March 30, 1939. Finger is also credited for having co-created the Green Lantern.
The New York City Council approved the street naming in June this year. His was one of 11 other street namings the Council passed. Others include fallen EMT Yadira Arroyo, slain NYPD Sgt. Paul Tuozzolo, and revered community organizer Francis "Al" Chapman.