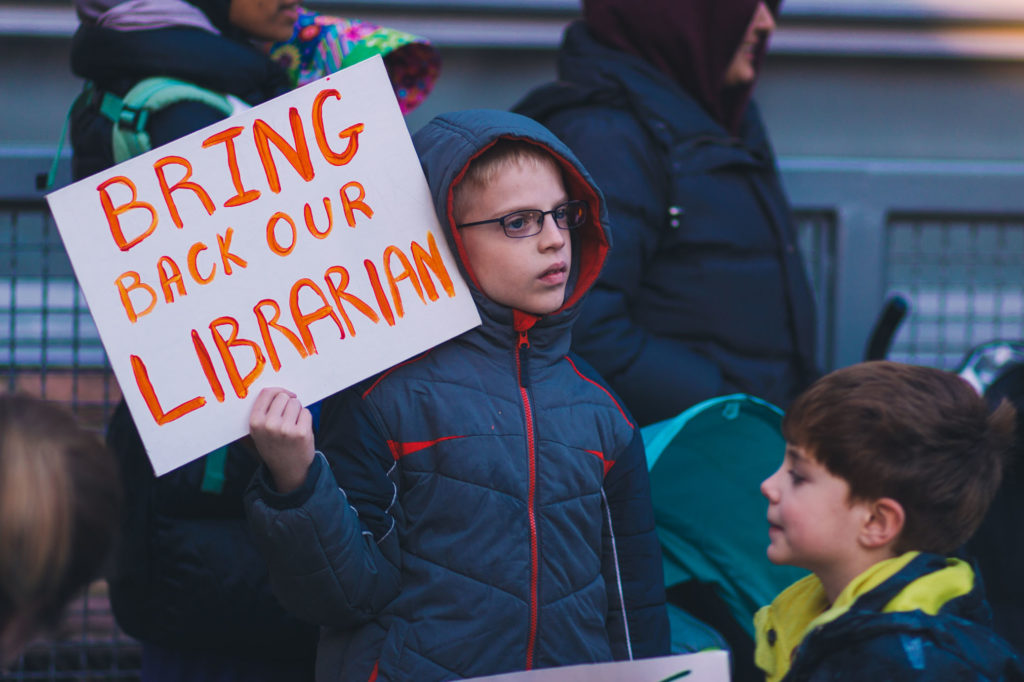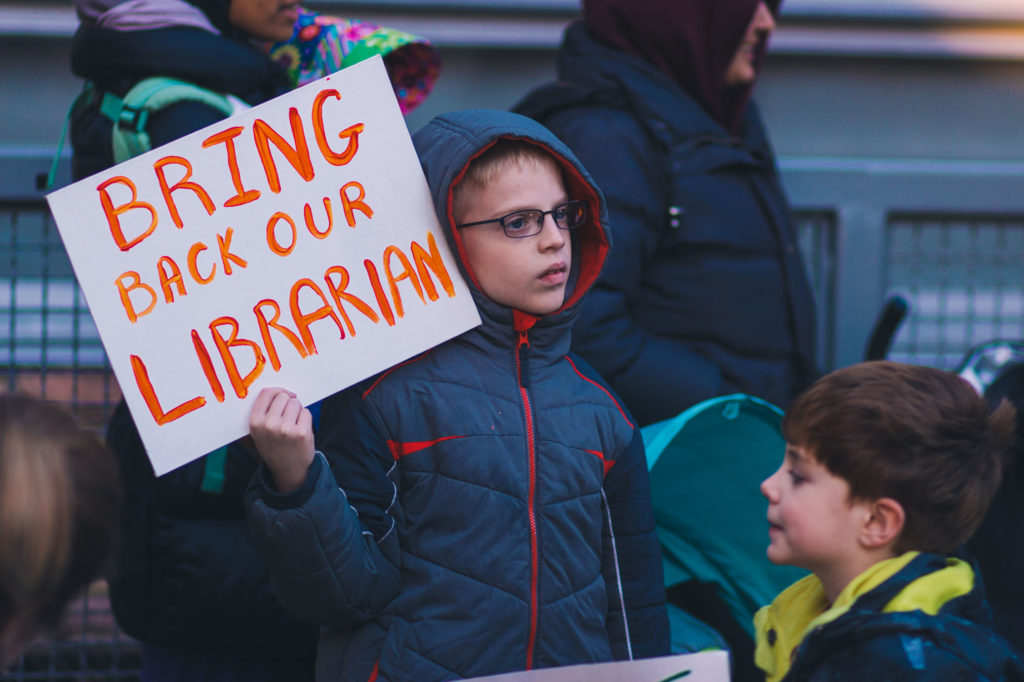 Outside the Mosholu Public Library, 10 children sat on the sidewalk on Dec. 1 as Elaine Langer, a Norwood resident and concerned parent, read to them during story time. Since the summer, the library hasn't been able to consistently offer children's services and has been without a children's librarian since September.
Moments before the unorthodox story time, Langer and around two dozen other parents expressed their grievances by protesting in front of the library.
Tancy Rodriguez, another Norwood resident, says that her family moved to the community six years ago because "[the community] had a good library. If we expand our family and there's not good services like this, we won't stay in the community."
Rodriguez also says that her six-year-old son has been attending story time since he was a week old. "Story time is how we've formed community. This is where I met all my friends. My child has formed relationships because of story time," she says.
Langer has also been vocal about her displeasure with the library. In an email to the Norwood News, she said it is "absurd" that both children's librarians were transferred to other libraries without any replacements.
Other children's programs like STEM Explorer's Challenges, Lego Club, and Baby Lap Sit have also been on hiatus.
Elizabeth Quaranta, president of Friends of Mosholu Parkland, and in attendance, felt that it was important to show support for members of the community because she is also part of a community activism group. "I think the library underestimated the community and so we're out here because it's the beginning of what needs to get done at this library," she says.
Although she was shocked to hear that the library was left with no children's librarian, she feels that story time is "more than just sitting down and reading a book" because it forms a "bond" and a "unity" throughout the community.
Quaranta also alluded to other problems that have been brought to the library's attention. She says, "We've been asking for so long for other things and until it's at the very last straw is when they decide to do something."
In a statement, the New York Public Library has released a statement saying that they will be reinstating all the children's programs, along with a librarian, starting in January. "I wish it would've happened yesterday," says Elisabeth von Uhl, who helped organize the protest. "I wish it would've happened in the beginning of September so that we didn't have a school year start without a children's librarian. It is what it is."
Additional reporting by Sofia Mahairas and Stephanie Luciano.