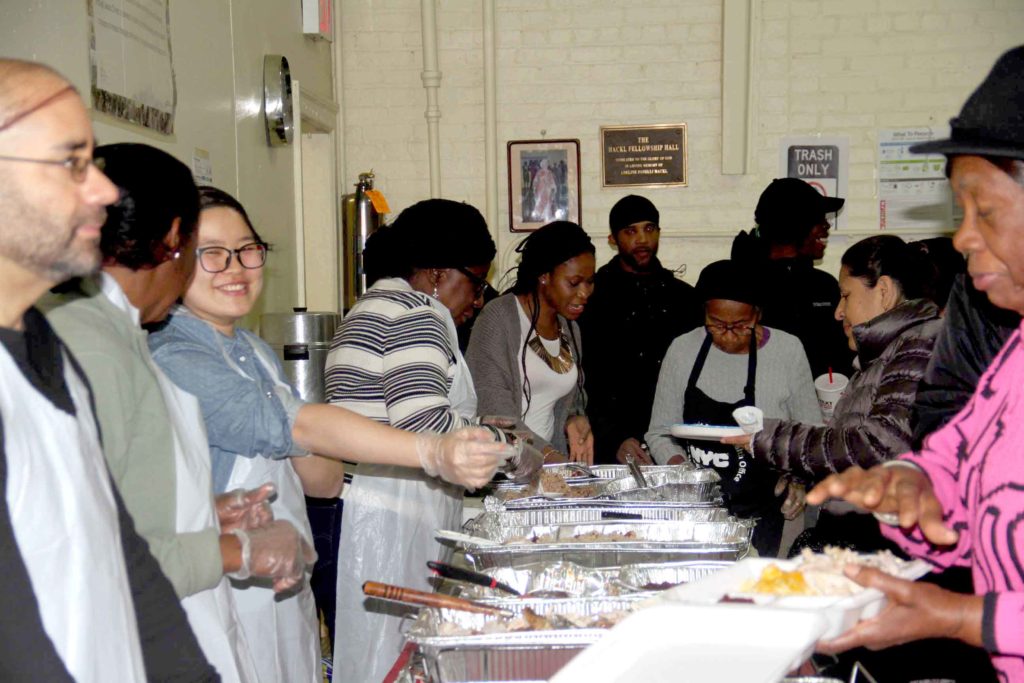 A large group of volunteers spent the night before Thanksgiving cooking hot meals in their homes before feeding hundreds of residents at the Fordham United Methodist Church, on Marion Avenue in the Fordham Manor section.
The crowd turned out on Thanksgiving Day as members of the church hosted their 15th annual Thanksgiving dinner. Edward Koku, a parishioner and member of the church's board of trustees, said that 54 volunteers served 454 meals during the course of the day.
"Some of them are parishioners, some are from Fordham University and many volunteers are from a group of Korean parishioners," said Koku of the volunteers.
Koku reported that this year they had 11 more volunteers and served over 70 more meals than at last year's dinner.
"This was a wonderful year," said Pastor Margaret Schramm-Horn said towards the end of the dinner. "It's the 15th annual meal that the Fordham United Methodist Church has had and we had more people this year than we've ever had before."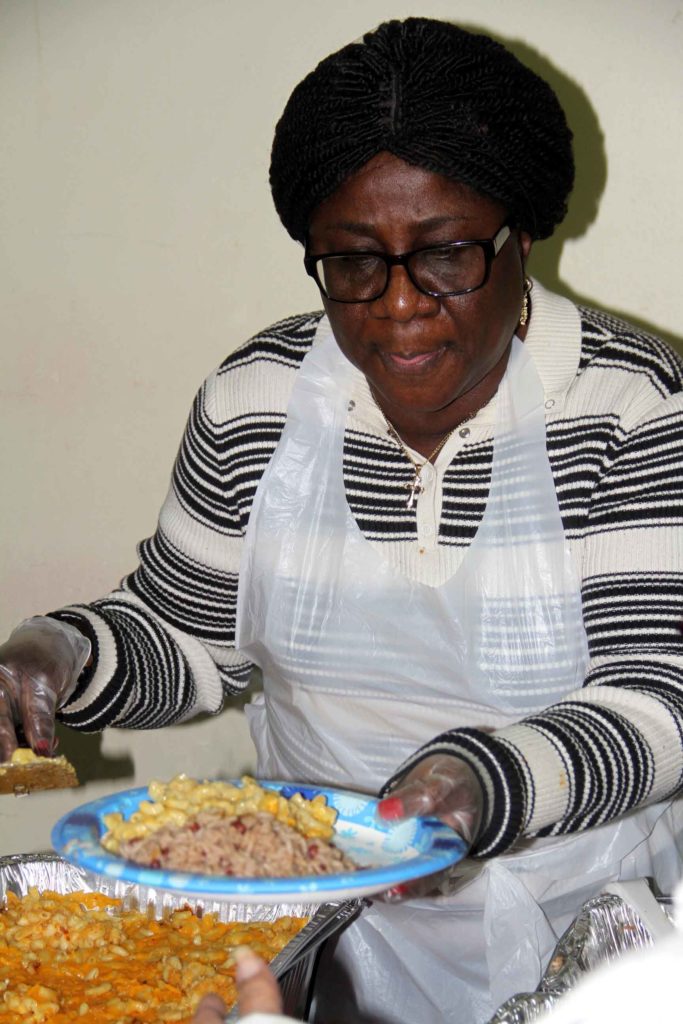 Schramm-Horn continued, "Some of that is unfortunate times, but we also have a wonderful meal, everybody cooks, it's all homemade and everybody brings specialties from their country and from their table. So it's really a wonderful, extraordinary meal, much better than most places you'll find."
The food was donated by church members and neighborhood stores.
Schramm-Horn acknowledged, "We have a very small oven, everybody cooks at home and then we all bring it here and keep it warmed up during the course of the day, and everybody brings turkeys and hams and everything that is delirious."
Fordham United Methodist Church was founded 165 years ago and currently boasts 150 members. "This is a church that does service and really has a broad definition of communion and neighborhood and we think this is really what God's calling us to do, take care of our neighborhood," said Schramm-Horn.