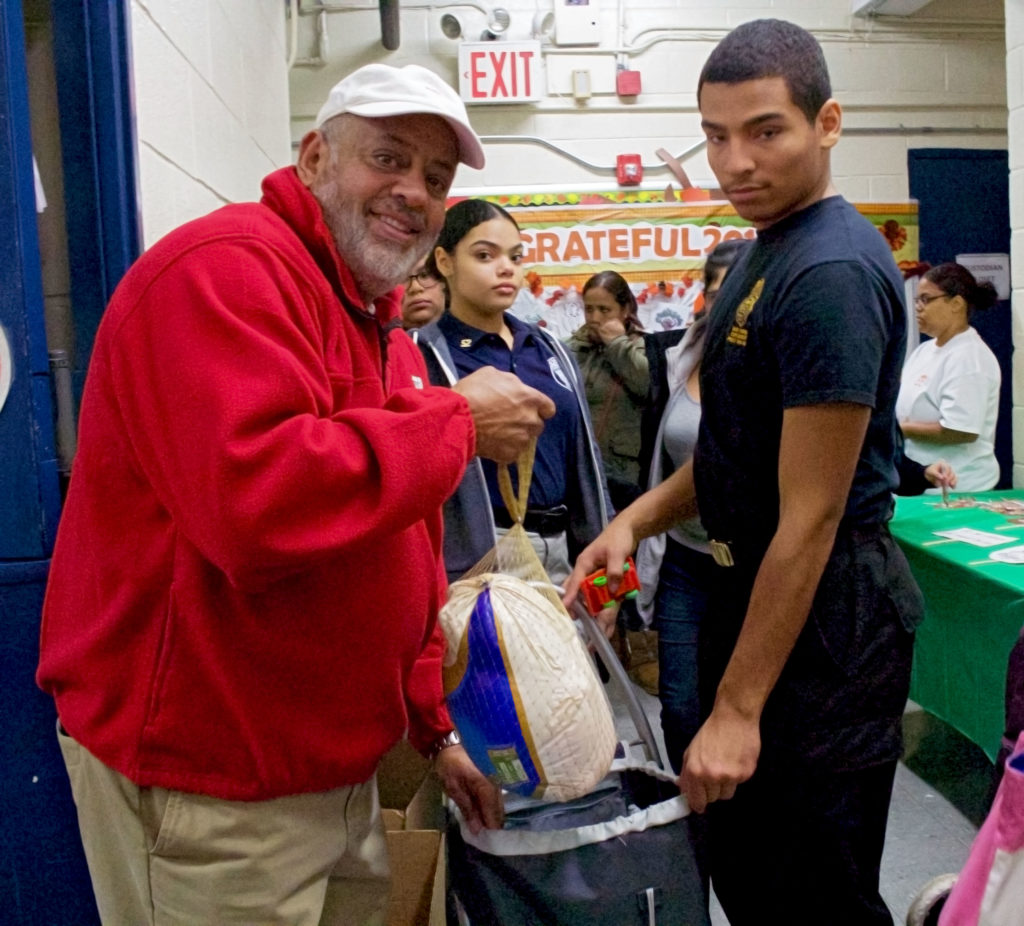 A thunderous applause filled the second floor hallway of the Mosholu Montefiore Community Center (MMCC), which was aligned with decorated tables full of canned good and Thanksgiving goodies.
It was on Nov. 18 where the Norwood center's hallways were filled with a group of volunteers standing there in service to its low-income recipients who came to collect a turkey for a Thanksgiving feat. Volunteers led families through the conveyor belt-like hallway where they would be given a bundle of products to take home.
For low income families, one turkey can go a long way for a Thanksgiving dinner. "You know you always want to have a nice dinner on Thanksgiving so you do with what you have," said Yanitza Rodriguez, 28. "This is a very nice thing they are doing."
Melani Garcia, an administrator at MMCC, organized the event through Greater Opportunities Start Here Warriers (G.O.S.H.), a Yonkers-based nonprofit basketball organization. "I'm on the board of directors for G.O.S.H. Warriors and we have been partnering with MMCC, so they had donated 15 Turkeys, so I reached out to other basketball organizations I'm affiliated with, and community partners," said Garcia. "Soon 15 turkey became 80 turkeys."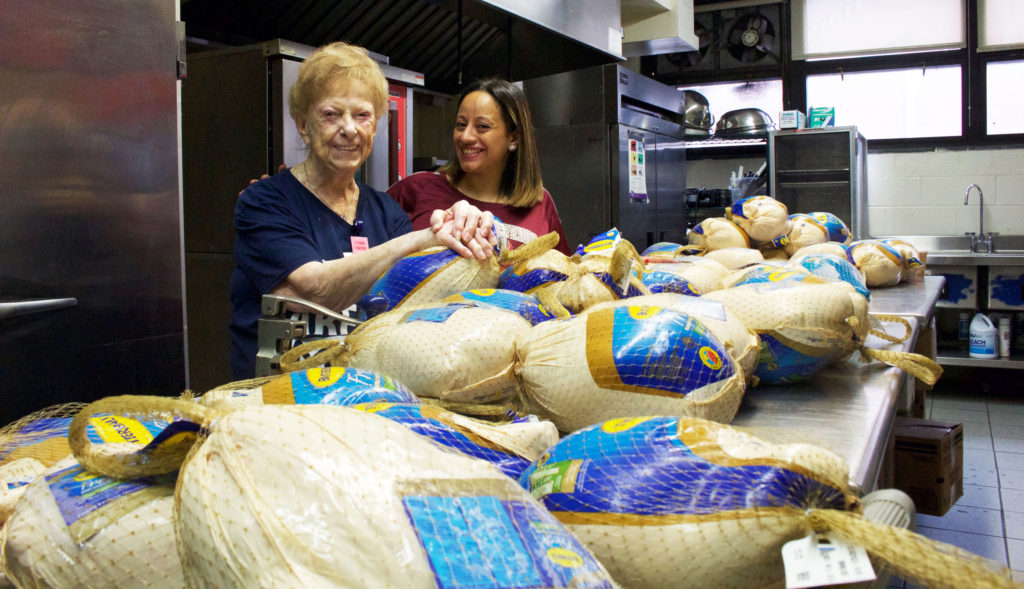 Day or Night delivery, MOB Basketball, Castle Rock, Pro Hoops, Treehouse Books were some of the many turkey donors. Volunteers from the DEA Explorers, GOSH warriors, Nac Foods, and the 52nd Precinct also donated their time to set things up and hand out turkeys.
"Last year we did a toy drive with Melani's school, we got all the players together to wrap present and distribute them to kids in the school," said Angela Aponte, the CEO of G.O.S.H. Warriors. "So this year Melani orchestrated this."
"You know, we talked about how this came about and how this came together there is no on here that has a lot of money, the people that are here are the salt of the earth," said Nora Feury, the director of the Headstart program and contributor to the event. "They are community people, these are their neighbors and this is what they do for them."
The Headstart program services 400 families in three locations in the Bronx, 80 families were given a ticket that that qualified them for the turkeys.
"We weren't going to do anything, you know turkeys are expensive," Diego Fuentes, 34, said who came with his child to collect a turkey.