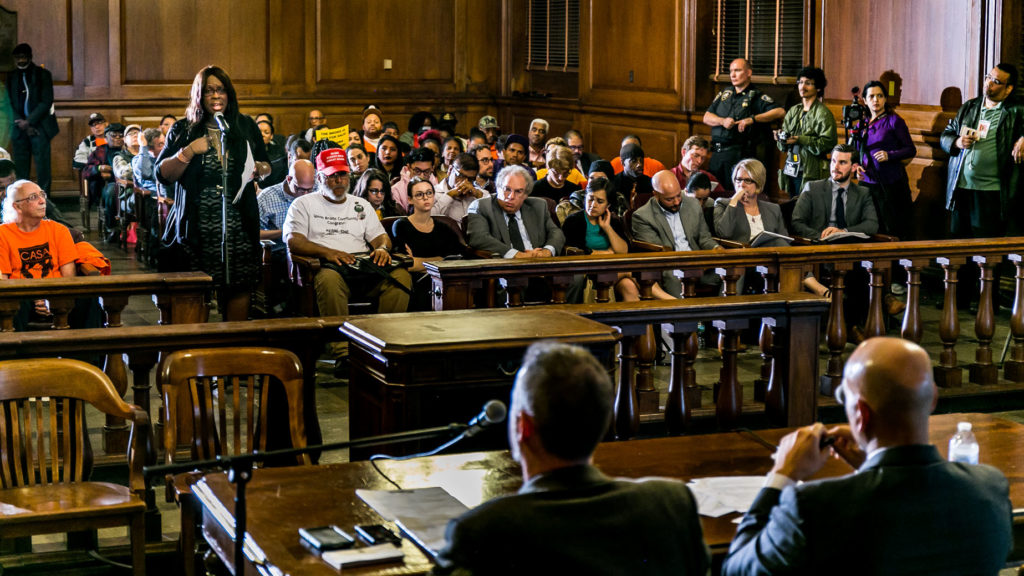 The next leg of the public review process for the complex Jerome Avenue Rezoning plan has been pushed until Nov. 27, eleven days after its original date.
The Bronx Borough Board, a panel made up of all Bronx community board chairs and their district managers, was expected to convene on Nov. 16 to discuss the plan. The large panel, headed by Bronx Borough President Ruben Diaz Jr., is part of the southwest Bronx proposal's public review process.
The board was to hear a presentation by the New York City Department of City Planning, the mastermind agency behind the proposal. The plan looks to rezone building type and height requirements along 92 blocks of Jerome Avenue, between 184th and 167th streets. The plan covers a two-mile stretch within community boards 4, 5 and 7. In all, the city is committing $1 billion in investments for the neighborhoods.
Diaz's office held a hearing on the matter on Nov. 2, soliciting comments from attendees. The bulk of the audience blasted the plan, calling the inclusion of affordable housing not affordable enough for the existing population.
After the Bronx Borough vote, the plan moves to the City Planning Commission. The panel has two months to look over the proposal, holding public hearings. CPC members can modify the plan following public comment. The plan will then move to the New York City Council, which will hold similar hearings before going before the entire Council for a vote.
Councilwoman Vanessa Gibson is arguably the critical voice in the public review process. Her district largely covers the entire impacted area.  During testimony at the Nov. 2 hearing, Gibson appeared to be lean in favor of rezoning so long as certain conditions were met.
"As the Council Member of District 16, I refuse to allow our community be shortchanged, nor will I sit by and allow other communities to get the investments that we need today," Gibson, reading from prepared remarks, said. "Not tomorrow but today."