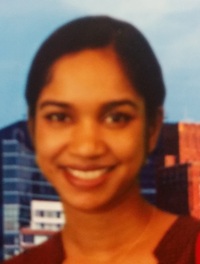 The NYPD believes a Bedford Park mother who vanished nearly two years ago is dead. They've since zeroed in on the woman's husband, who left the country with their 9-year-old daughter a week after the woman went missing.
Police told the New York Daily News that the victim, Mahfuza Rahman, 30, is likely the victim of foul play.
Rahman disappeared on Dec. 8, 2015 after leaving her job at Bellevue Hospital where she worked as a nurse. Rahman did not report to work the next day, signaling to staffers that something may have happened. Security officers were dispatched to her home on East 198th Street off Jerome Avenue. They found Rahman's husband, Mohammad Chowdury, but not Rahman.
Chowdury told hospital police that his wife left to her native Bangladesh after learning her parents were in an accident, which turned out to be a lie. He told hospital police Rahman would be back in March 2016. When she was expected for work, she didn't show. That's when the hospital filed a missing persons case with the 52nd Precinct.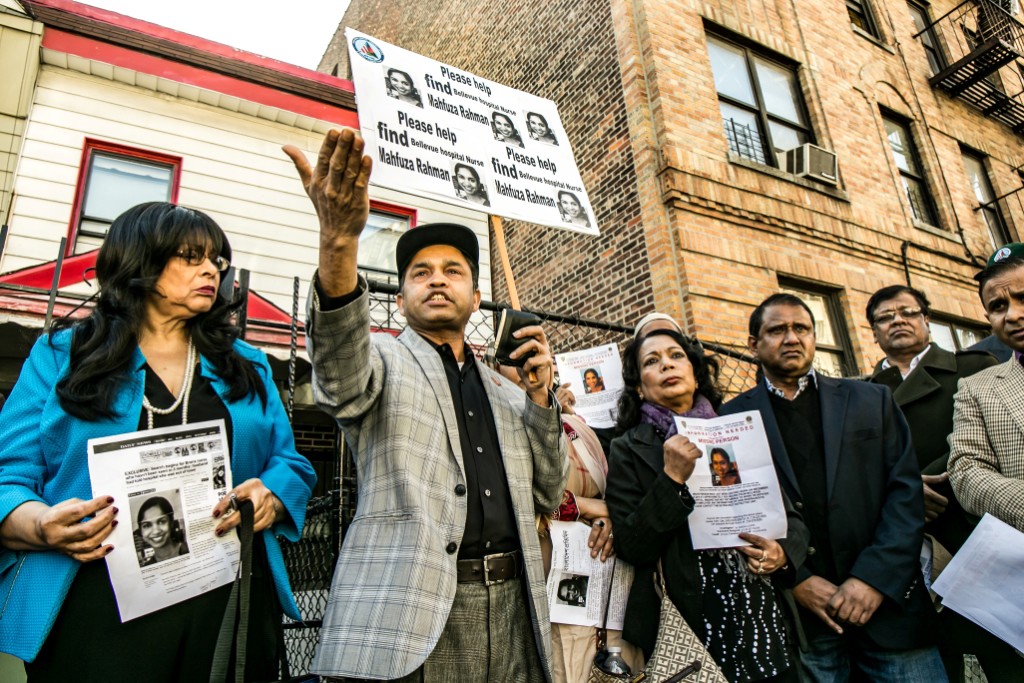 Chowdury and their daughter left the country a week after Rahman was last seen, according to a neighbor. "The last time I seen the husband was Dec. 15 and he told me, 'watch my house because I got to go to my country," a neighbor, John Garcia, told the Norwood News when the paper first published Rahman's disappearance.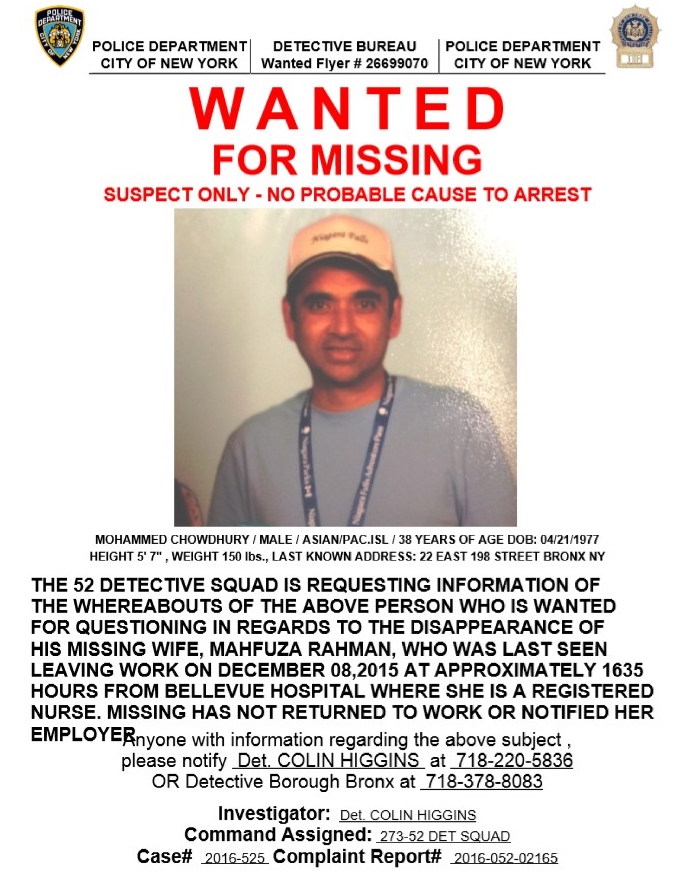 Cops spent a week combing through any evidence they could find inside the house. Investigators noticed the couple's one-family home had a flooded basement, a second floor that was freshly painted, and stacks of mail. No clues turned up in their investigation of the house.
Bangladesh, part of the subcontinent of India, has extradition laws in cooperation with U.S. authorities. There is no evidence linking Chowdury to his wife's disappearance.