CATHOLIC ELEMENTARY SCHOOL ROBBED
Five people entered St. Nicholas of Tolentine School in Fordham through an unsecured door and took around $4500 worth of laptops and other electronics before taking off on Oct. 23, police say.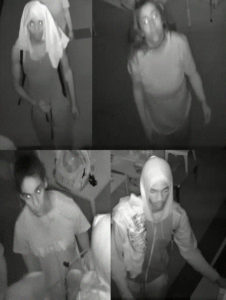 The first suspect is Hispanic and in her teens. She is roughly 5'5'' and 125lbs. The second suspect is also a Hispanic woman and in her late teens or early twenties, around 5'6'' and 125lbs. The last three suspects are all Hispanic men in their late teens or early twenties and are around 5'7'' and 170lbs.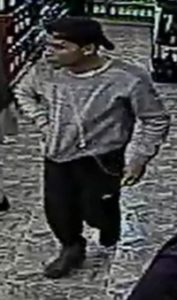 LIQUOR STORE PICKPOCKET
Police are looking for suspect who pick pocketed a man in a liquor store in Bedford Park.
The suspect approached the 74-year-old victim inside the store at 248 E. 204th St. and removed his wallet from his jacket pocket at around 6:30p.m. on Oct. 24, police say.
The suspect is described as a black man with black hair and was last seen wearing a gray long-sleeved sweater, black pants, black boots, and a dark colored cap worn backwards.
SHOOTING SUSPECT ARRESTED
Police have made an arrest in a triple shooting that happened on Oct. 20. Juan de Jesus, 25, faces attempted murder charges, along with assault and criminal possession of a weapon.
The shooting happened at 2693 Morris Ave when several of the shots were fired into a crowd, striking three people. The victims, a 61-year old man, a 23-year old man, and a 51-year woman were taken to Saint Barnabas Hospital.
Police are still looking for an alleged accomplice, a Hispanic woman of light complexion between 17-25 years old. She was last seen wearing a black and gray jacket, and gray pants.
Anyone with information on the previous two crimes is asked to call Crime Stoppers at 1(800) 577-TIPS. The public can also submit their tips by logging onto the Crime Stoppers website at WWW.NYPDCRIMESTOPPERS.COM or by texting their tips to 274637 (CRIMES) then enter TIP577.