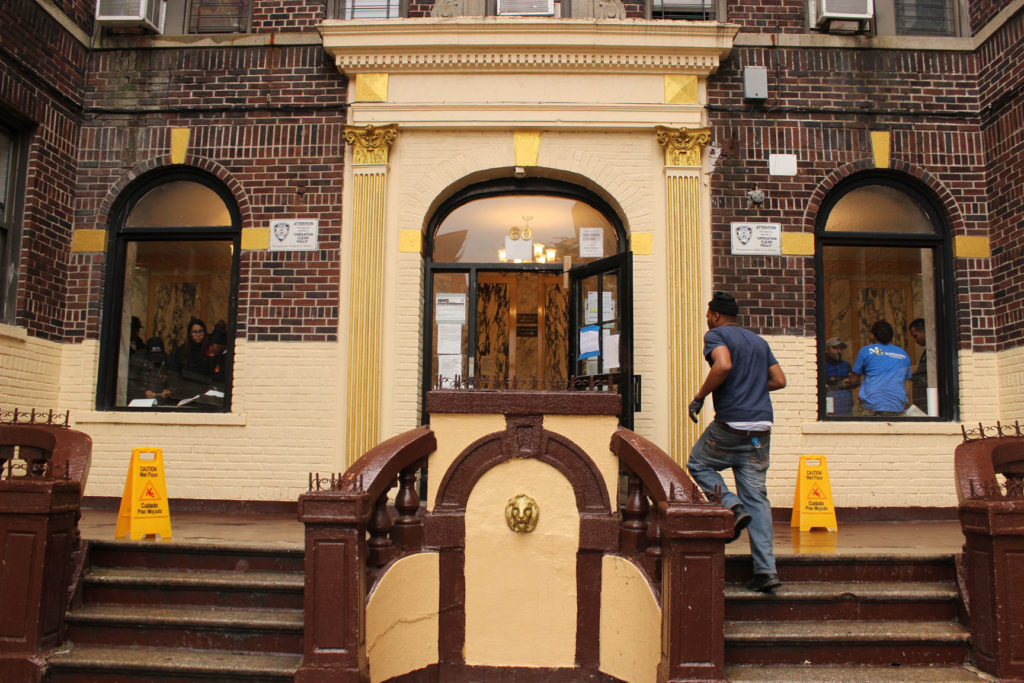 The city has aggressively stepped in to help tenants of a troubled Kingsbridge Heights apartment building who were reportedly forced to share a single bathroom for weeks.
The superintendent for 60 E. 196th St., Cristian Rico, says that conditions first reported by the New York Post were exaggerated. He insists that The Morgan Group, which own the building, has only been renovating after the city ordered them to fix faulty. There are still two official stop work orders posted on the front door, however.
He also says that the stop work order was given because "tenants were using one bathroom but now everyone since [Oct. 25] has had their toilet and their shower ready."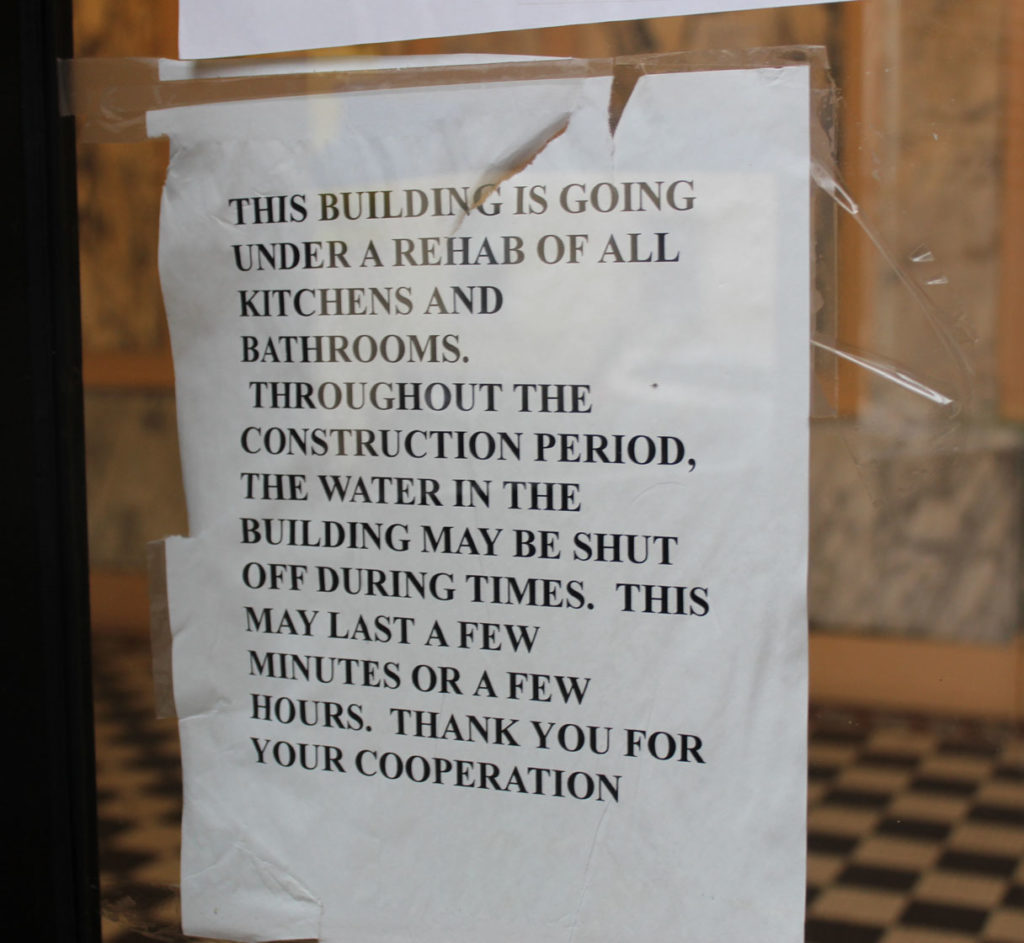 The superintendent also admits that tenants were sharing a single bathroom "for like one week."
A tenant who went by Miguel says that although the building was undergoing renovations, it wasn't as bad as it appeared. "People like to gossip too much," says Miguel. He insists that, although there was some water service disruption, it didn't affect the entire building at once.
Most complaints filed to the city Housing Preservation and Development (HPD) were by tenants on the fourth floor of the building in the west wing. Miguel lives on the first floor in the east wing and says that while he didn't have to share a bathroom, he can't imagine that the other tenants had it that bad.
He does admit to having to buy food at a local grocery store during renovations. The faucet produced dirty tap water while his kitchen didn't have a working faucet or stove during September. Miguel says, "Yes, we did last a month and a half with that, but still they did fix everything."
Complaints from tenants include non-compliance with the Tenant Protection Plan (TPP), which provides a standard for fire safety, structural safety, noise restrictions, health requirements, and compliance with housing standards.
Other Complaints
Other complaints included the kitchen and bathrooms having been completely demolished, leaving occupants without water, gas and no sanitary facilities to use. In some cases, sinks and toilets were completely removed. Construction materials and tools were left in apartments, along with dust and debris and the fire ratings between all the apartments in the west wing were removed. Building-wide complaints to HPD spiked in August and picked up again in October. There are 103 open violations currently being investigated by HPD, with 95 of them being reported since August.
Fire guards assigned to the building by HPD declined to comment on site.
A spokesperson for HPD, Juliet Pierre-Antoine, says, "Forcing residents to live in such a difficult situation is unacceptable." She also says that the building received a series of violations and a stop work order over a period of five days. "HPD's Special Enforcement Unit is in direct contact with this owner and will continue to closely monitor this situation," she continues. "If repairs are not completed in a timely matter, HPD will step in to perform Emergency Repairs for which the owner will be billed."
Attempts to reach the owner of the building, Scott Morgan, were unsuccessful.
Additional by Diego Barcacel Peña