Knifepoint Robbery
Cops need help tracking a suspect in who robbed a 44-year-old man at knifepoint on Oct. 2 at around 11:44 p.m.
Police say the suspect approached the victim in front of a residential building near 190th Street and Creston Avenue in Fordham, flashed a knife and demanded his property. The victim gave the suspect roughly $60 in cash. The suspect fled the scene eastbound on 190th Street.
The suspect is described as black and being between 30 to 35 years old. He was last seen wearing glasses, a blue hooded sweater, blue jeans, and black sneakers. He was also described as walking with a limp.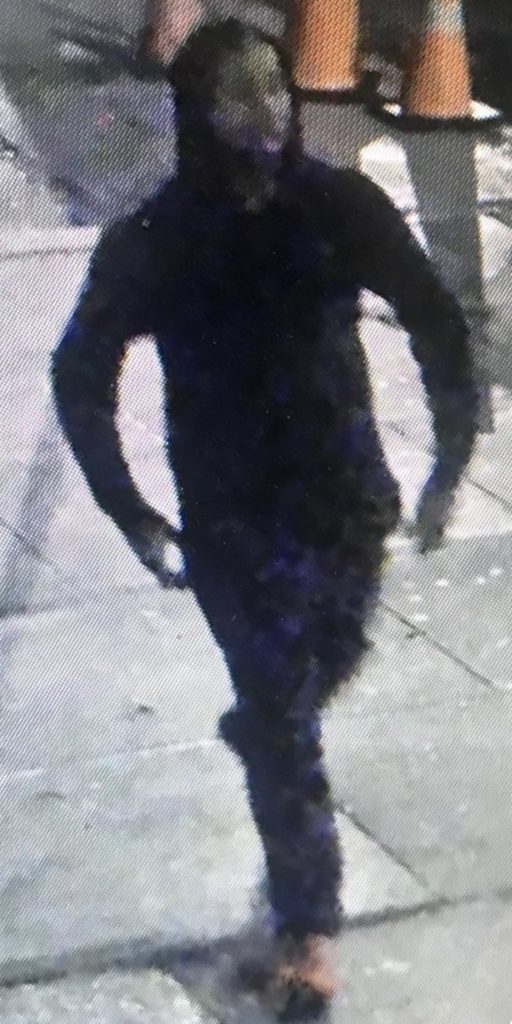 University Hts. Robbery
Police are searching for a suspect that is connected to a robbery that happened Oct. 9 on Hall of Fame Terrace and Andrews Avenue at around 6:50 p.m.
The suspect attacked the 60-year-old victim from behind, knocking him down to the ground before stealing his cell phone and $65 in cash. The victim suffered bruising to his face and was treated at St. Barnabas Hospital.
Supermarket Brawl
Two individuals are charged with assaulting a 70-year-old woman outside of 3515 Jerome Ave. Key Food supermarket on Sep. 28 after midnight.
Police said the suspects go into an argument with the victim, who was then punched in the face and fled the scene. The victim was not seriously injured and refused medical attention. Video had circulated showing carrying bags on Jerome Avenue.
On Oct. 11, police in the 52nd Precinct arrested Yasmeen Usman, 20, and Stephen Johnson, 21, of Mosholu Parkway and charged with second-degree assault.
Editor's Note: Anyone with information on these crimes is asked to call Crime Stoppers at (800) 577-TIPS.