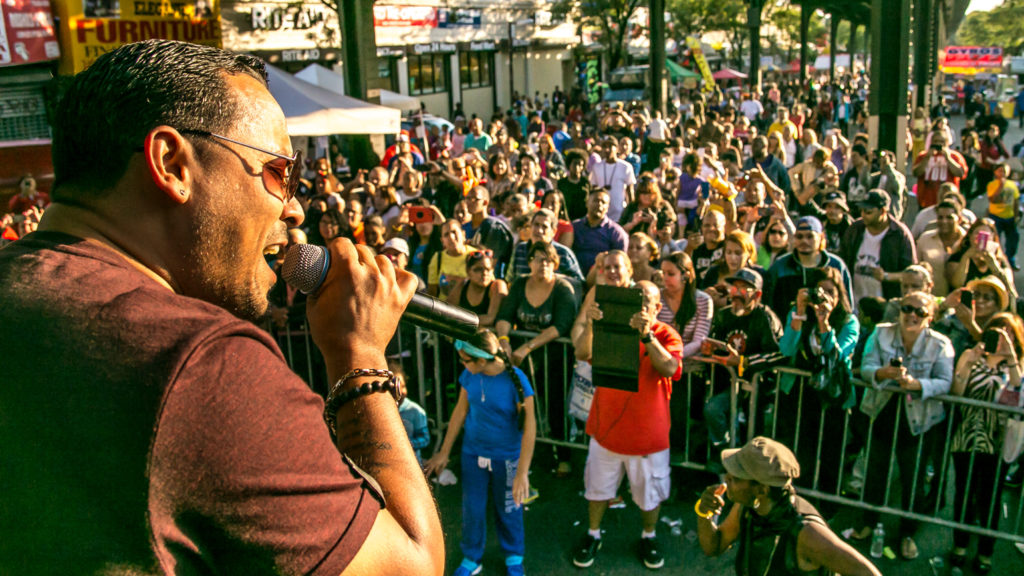 Thousands of people are expected to walk up and down Norwood's largest commercial strip on Oct. 14 as the Jerome-Gun Hill Business Improvement District is set to host its annual Fall Festival. That day, the commercial corridor will be cleared of vehicles for visitors to browse through all the offerings available by the BID's pool of local merchants and street vendors.
As most signature BID events go, the Fall Festival aims to draw a crowd in hopes of familiarizing patrons with the commercial district's many shopping options. The BID, spanning Jerome Avenue between Mosholu Parkway and East Gun Hill Road, and East Gun Hill Road between Jerome and Webster avenues, is home to some 200 retailers that include clothing stores, restaurants and salons.
"The BID provides convenient, affordable shopping for residents and the workforce," Jennifer Tausig, the BID's executive director, said. "You can finish all your errands here."
Tausig and her team have spent the last few months preparing for the event, adding new attractions such as pumpkin decorating, and a pet adoption center for the borough's pet loving population. The team has kept plenty of mainstays, including live performances. This year, musical headliners Alive and Kickin', La Orquestra Jeryco, and Music With a Message will lay the soundtrack to the daylong festival. For those in the mood to kick back and relax, the festival's first-ever beer garden can be found at 3489 Jerome Ave., with beer-makers from Gun Hill Brewery selling the rounds. Meantime, cider drinks courtesy of DOCS will be on tap.
For the last 16 years, Norwood residents would expect the event to land sometime in mid-September. But Tausig saw something wrong in the timeline—the event is called "Fall Festival," yet it technically fell on a summer day. "We wanted to embrace the fall theme this year and change up some of the standard activities, hence the cider, pumpkins and puppies," Tausig said.
Some of the event's major sponsors include HealthFirst, Ridgewood Savings Bank, Montefiore Health System, the New York Daily News, and United Healthcare.
Editor's Note: The event is scheduled for Oct. 14 from 11 a.m. to 6 p.m. There is no rain date. For more information, call the Jerome-Gun Hill BID at (718) 324-4946.
Additional reporting by Suzanne McCormick