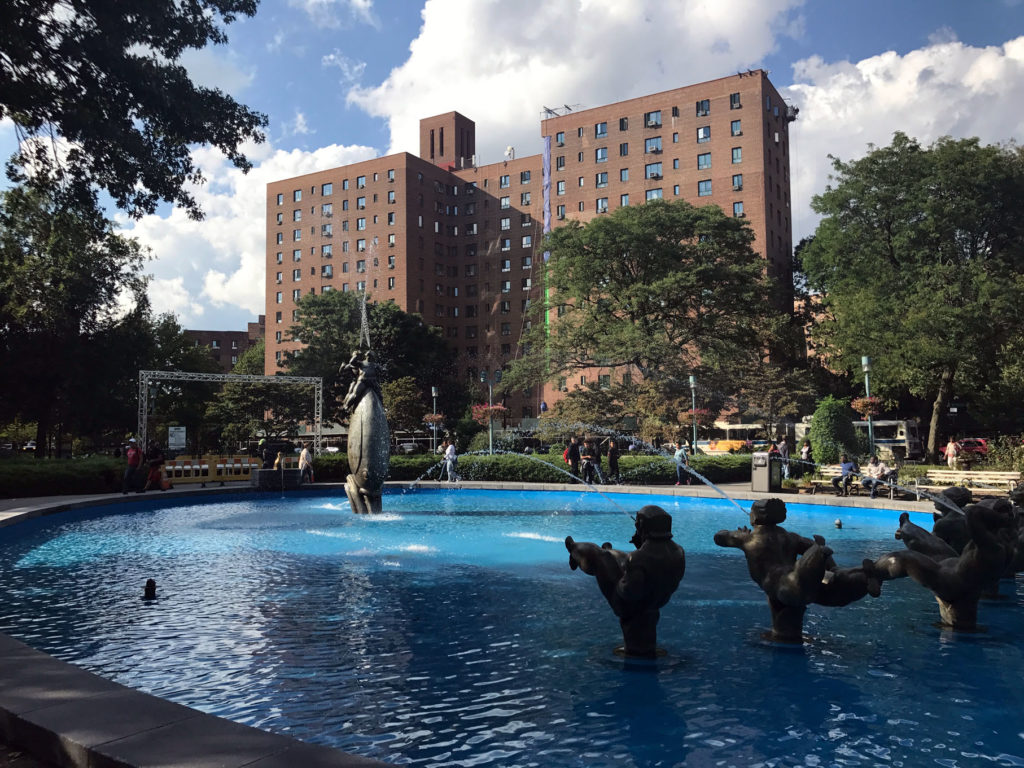 The Norwood News, in partnership with WFUV and BronxNet TV, continues its four-part series on development projects happening across the Bronx and their impact on community residents. 
Sergio Linietsky has been living in the neighborhood of Parkchester for 50 years. Linietsky, a social worker at a community senior center, said that whenever he wants to go into Manhattan it becomes an ordeal because of the lack of options available to him.
"To get to my friends in Midtown now I either take the #6 train or I wait for the express bus. Usually, the wait can take up to an hour," Linietsky said. "So many times I have to go to Morris Park to take a bus there because they have two buses per hour."
Five years from now, Linietsky could get to Midtown in a half hour thanks to the MTA's plan to build a Metro-North station in the neighborhood.
The plan, approved and funded in 2015, has sparked the question of whether development in Parkchester is on the horizon. Bronx Borough President Ruben Diaz Jr., a major proponent of the project, thinks so. From the moment plans were green-lit, Diaz has suggested upzoning Parkchester and two other neighborhoods set to receive the stations in an effort to attract more development. Upzoning usually calls for taller buildings or types of buildings currently unavailable in a given neighborhood.
"It's been something in towns, in counties, and in cities that people have benefitted tremendously from," Diaz said.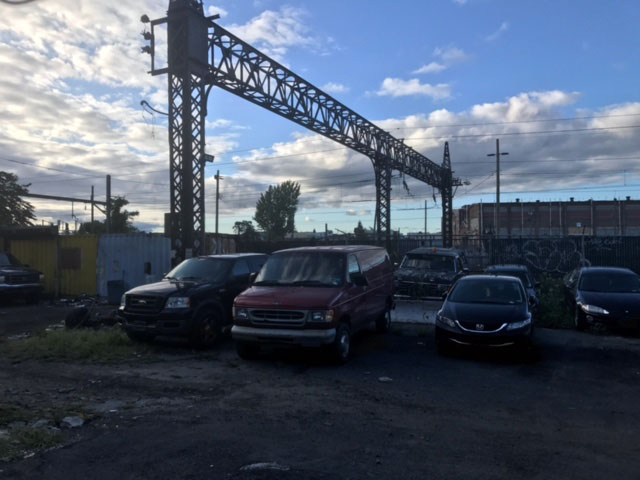 Hunts Point, Morris Park, and Co-Op City are part of the massive $695 million project, which will see stations built on the existing Hell's Gate rail track now used by Amtrak. For residents in those communities, it could mean more stores and office spaces popping up around their community.
"I think that we would be remiss if we didn't look at the area as a potential way where we can increase density, residential units as well as commercial and real estate spaces. These areas are just ripe for that," Diaz said.
Co-Op City is not included on Diaz's wish list for rezoning since the neighborhood is already well-populated, with some 43,000 living in the neighborhood and near the enormous mall of Bay Plaza.
On top of office space, Diaz hopes affordable housing will be built in those communities.
"We want to make sure we do this for Bronxites. So, we have always kept [affordable housing] in mind as we do residential development, that we do this development with diversity. That means keeping in mind those individuals that are low income, but at the same time providing affordable housing for our working class and skilled professional Bronxites," Diaz said.
The New York City Department of City Planning (DCP), which regulates zoning across the city, has said that the addition of the Metro-North station has the ability to enhance Parkchester.
In a 2014 report supporting the Metro-North plan, DCP suggested the MTA place the station at the intersection of East Tremont Avenue and Dogwood Drive. One of the agency's recommendations suggests the MTA "[r]e-examine zoning along both sides of East Tremont Avenue to permit a mix of uses which encourages pedestrian activity and re-orients the surrounding communities towards East Tremont and the proposed station."
Salen Uddin, a real estate consultant and president of Parkchester Property Management, said that many of Parkchester's roughly 41,000 residents work in Manhattan, making for an hour commute. Uddin thinks that the addition of a Metro-North station is a plus, attracting more residents to Parkchester while increasing property values.
"Transportation is very important for real estate. This is a good thing," Uddin said. "Those people who are coming to Manhattan from upstate [New York], and Connecticut, like Standford, Bridgeport, and other areas, I think slowly they will stay here. They will purchase properties here. They will live here. They will also commute for a shorter time."
Diaz agreed, adding development will spur job growth.
"I think it's going to be great for Connecticut and upstate [New York] like the Hudson Valley. We will be able to give access to jobs that are created at the Hutch Metro Center," Diaz said, referring to the mega office complex in the Pelham Bay/Morris Park neighborhoods. The pending Morris Park station will be a roughly half-mile walk.
A spokesperson for Metro-North said the project is currently in the design, engineering and environmental work stages.
"When the project is complete, the new stations will drastically reduce travel times for people who commute to Manhattan and reverse commute to Westchester and beyond," said the spokesperson. The project is part of the MTA's 2015, five-year capital budget plan.
The addition of a station stands to complement Parkchester's history of a city built within a city.
The neighborhood, financed for construction by the Metropolitan Life Insurance Company in 1940, is home to 171 brick apartment buildings, uniform in its exterior though distinguishable by small terra-cotta statues that can be seen from the top of some of the buildings. The community was intended to provide reasonably priced housing for New Yorkers.
According to Parkchester Property Management, "Met Life's plan was to develop a fully landscaped self-contained community with its own shopping centers, restaurants, and commercial office spaces all to be attractively integrated among the residential buildings. It was, in essence, a community of convenience.
For Linietsky, Parkchester's neighborly atmosphere completely differentiates itself from other neighborhoods in the city. "Parkchester is like an enchanted forest in the city. Wonderful housing. Parkchester provides economical living and we can breathe easy about it," he said.
It will also have an easier commute in the coming years.
Diaz, who will be out of office by the time the trains roll in, said the Bronx couldn't be more ready. "We're focused on hurrying up and getting the stations built," he said.