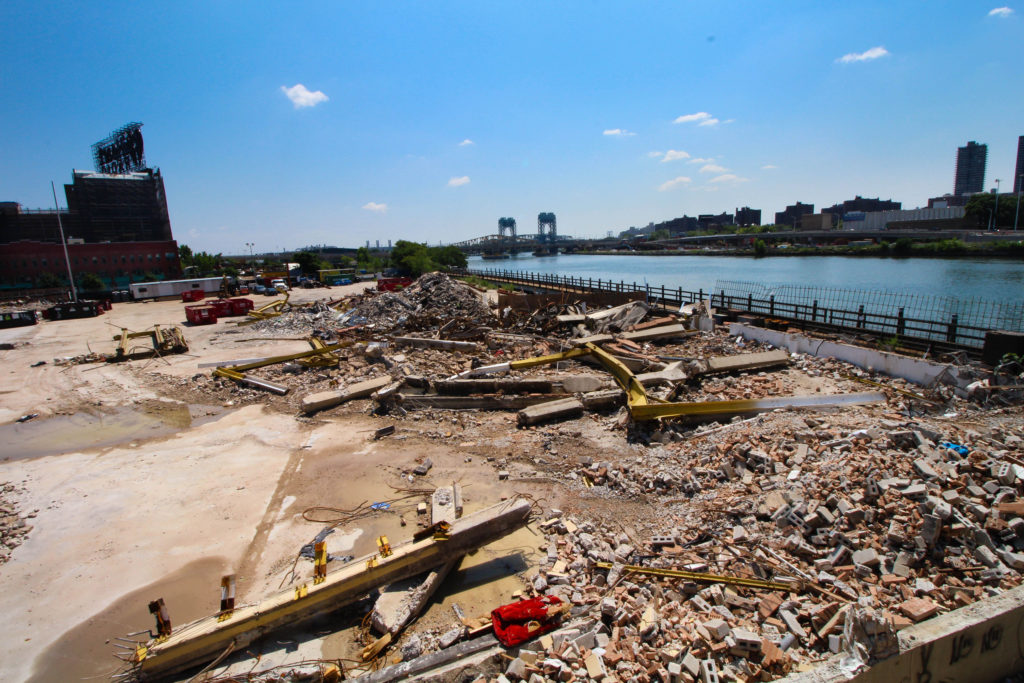 The Norwood News, in partnership with WFUV and BronxNet TV, continues its four-part series on development projects happening across the Bronx and their impact on community residents. 
Amid the rise of real estate interest in the South Bronx, new developers along the waterfront say they will deliver more housing, public parks and retail stores to areas like Port Morris and Mott Haven. But, promises of "luxury waterfront living" and "world class dining" have long-time Bronxites asking, "Who exactly is this development for?"
Right now, waste transfer plants, bus depots, industrial buildings and self-storage facilities take up most of the waterfront in Mott Haven and neighboring Port Morris, where median household incomes fall around $26,000. Over 35 percent of people in these South Bronx neighborhoods are among the poorest of the poor, according to U.S. Census figures.
Upscale development in a neighborhood, once at the epicenter of blight, has inspired the oft used phrase, "The Bronx is not for sale." It's a phrase championed by Mychal Johnson.
Johnson, a Bronxite of 15 years and the co-founder of South Bronx Unite, calls these "man made impediments." He said they get in the way of the tens of thousands of local residents who have no way to access the waterfront, noting that the new developments will add to the problem. "Our children have very little understanding that water even surrounds this community," Johnson said.
Developers have already gone to work on two market-rate housing complexes on the Harlem River waterfront facing Manhattan. Chetrit Group and Somerset Partners broke ground earlier this year on the properties at 2401 Third Ave. and 101 Lincoln Ave., which abut the Third Avenue Bridge. Amenities will include a pet care room, ground-level shopping, café and pool.
The complexes–seven towers ranging from 16 to 25 stories–will contain 1,700 condos.
The five acres of waterfront property were home to a school bus parking lot and an abandoned iron works factory before. But Johnson said he would rather see the land used as public green spaces that could bring families together and enhance the lives of Bronx residents.  He said that would allow residents to escape the urban milieu and congestion at the center of the Bronx, and it could help mitigate the borough's high rates of asthma, obesity and diabetes.
"There's very little green space and recreational opportunities, sky-high rates of asthma, obesity and diabetes because there has not been a real investment into quality of life enhancements by city, state and local governments," Johnson said.
But that is exactly what developer Keith Rubinstein, founder of Somerset Partners, promises to provide. Between the two projects, there could be a combined 840 feet of new public access to the waterfront.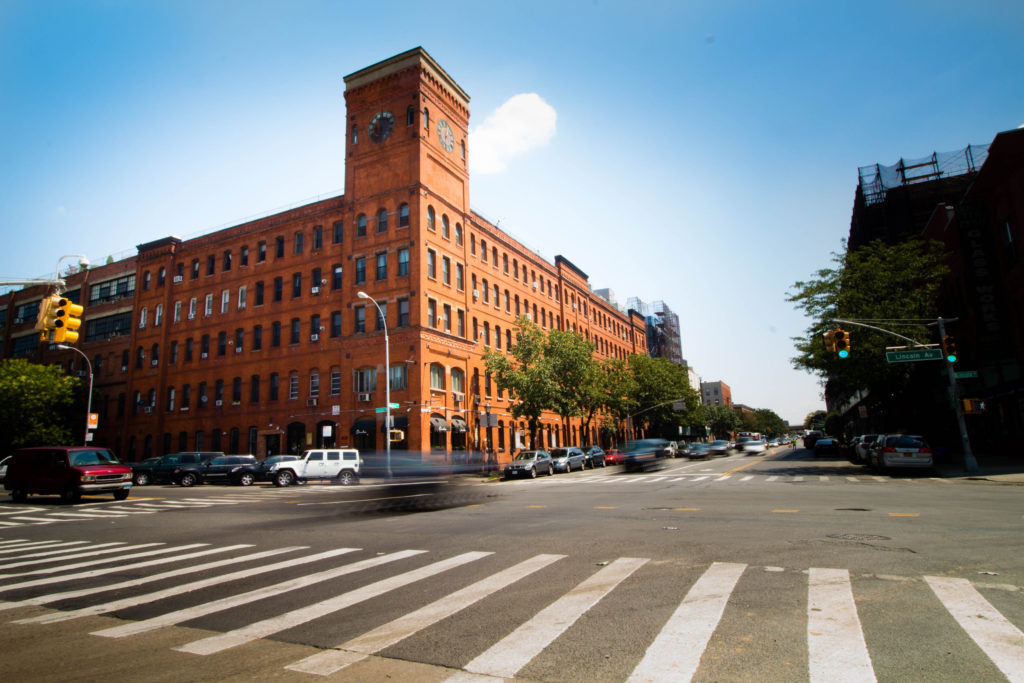 Still, Bronx activists have their reservations. Johnson said if developers fail to listen to local voices, their investments could lead to displacement and gentrification. "There's a community here, there's culture here," Johnson said. "But what you're essentially saying is that it's now acceptable for people from the outside to move here because the South Bronx has changed."
Rubinstein was unavailable for an interview as of press time despite numerous attempts. In an interview with the Commercial Observer, Rubinstein said he does not expect the projects to be a "huge engine of gentrification."
"That area was rezoned starting in the early 1990s through 2005," Rubinstein said. "When you talk about gentrification and displacement, and when you talk about developers taking rent-stabilized buildings, destabilizing them, evicting tenants, tearing them down and building, that's the opposite of what's happening here."
Residents are pointing to the historic Clock Tower building in Mott Haven as another example of their worries. It's a former piano factory that was converted into a market-rate housing residence 12 years ago, right across the street from the waterfront development sites. Carnegie, the real estate group behind the renovations, is currently working on another complex right next door. Rents in the Clock Tower building can go up to $3,500 a month, compared to $850 median average rent for apartments in Mott Haven.
Johnson says he and other Bronxites are all for development and quality of life enhancements in the neighborhood, but he would rather not see them come hand-in-hand with luxury projects. He said he and others are worried that the market-rate buildings will drive up rents in the area and push out low-income residents.
But among the stronger supporters looking forward to development in the South Bronx is Bronx Borough President Ruben Diaz Jr. In this year's State of the Borough address, Diaz Jr. said space along empty lots on the waterfront could be used to "bring a tech-incubator or a medical school to our borough, while also creating union jobs, new waterfront access, parkland and recreation facilities."
Earlier this year, Diaz released a report detailing the investment in the Bronx since he took office. In 2016 alone, the borough saw more than $3 billion in overall investment, which was the highest since 2009. A majority (52 percent) of that money went towards housing, with 12,200 units in the works from private developers.
In addition to private development, the city is also working on building along the Harlem River waterfront. A project is in the works to build a 40-story unit of affordable housing by the Major Deegan Expressway and the West 145th Street Bridge. The city-owned property is now an empty lot, and Bronx officials like Diaz are all for the investment.
But developers are promising more than just housing. They say they will deliver thousands of square feet of public waterfront access. Advocates and health officials say adding green spaces and giving residents more room to exercise could bring some much needed relief to residents struggling with health problems.
Somerset and Chetrit are set to start construction within a month, and the projects are expected to be completed by the summer of 2019.
Editor's Note: A radio and television news report of this story is available on norwoodnews.org, wfuv.org and bronxnet.org.