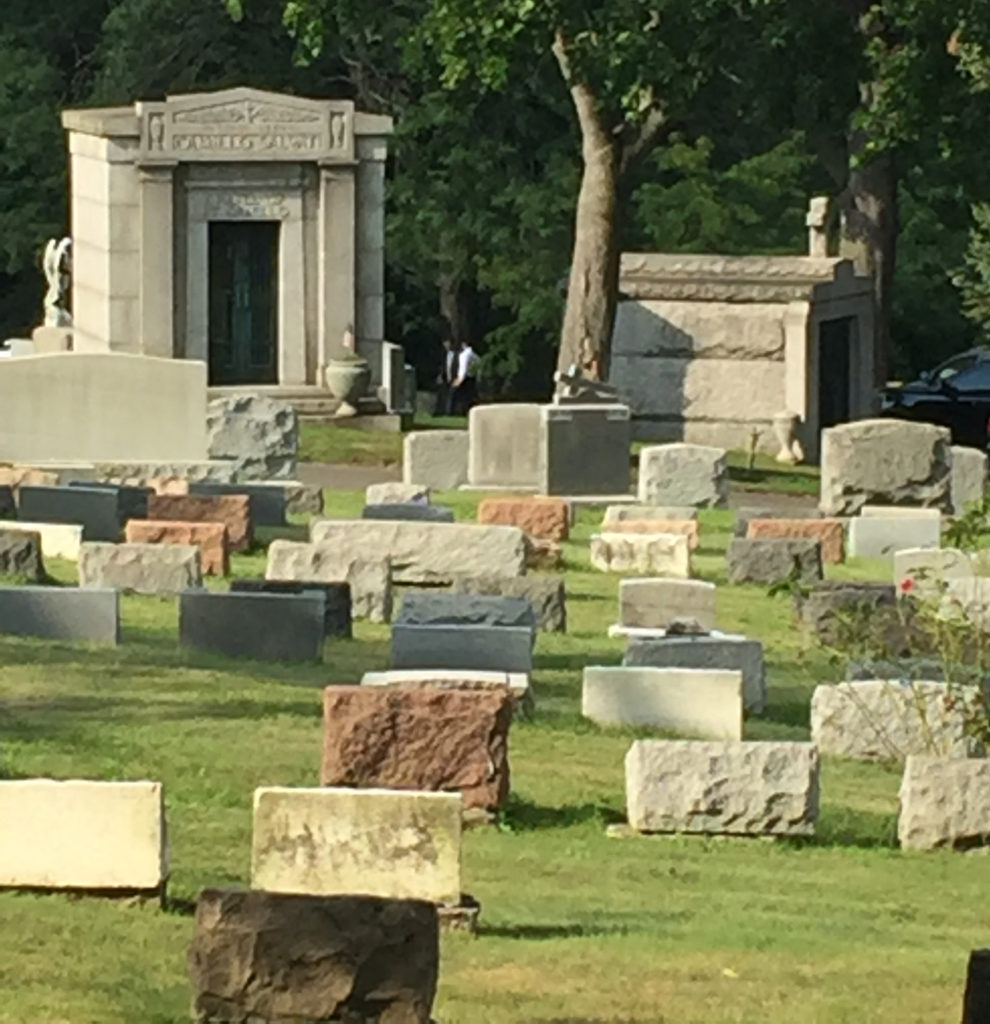 So much for resting in peace.
Cops are looking for a couple of crooks who robbed a half-dozen caskets out of a mausoleum at Woodlawn Cemetery.
Officials told the Daily News and New York Post the discovery was made today at around 1:30 p.m. It's unclear why the unopened crypts were removed, but police are treating it as a burglary. Investigators were seen standing near the mausoleum where the disturbance happened.
Woodlawn Cemetery is the enormous final resting place for many famous New Yorkers, including famed urban planner Robert Moses, newspaper legend Joseph Pulitzer, and music icon Celia Cruz.