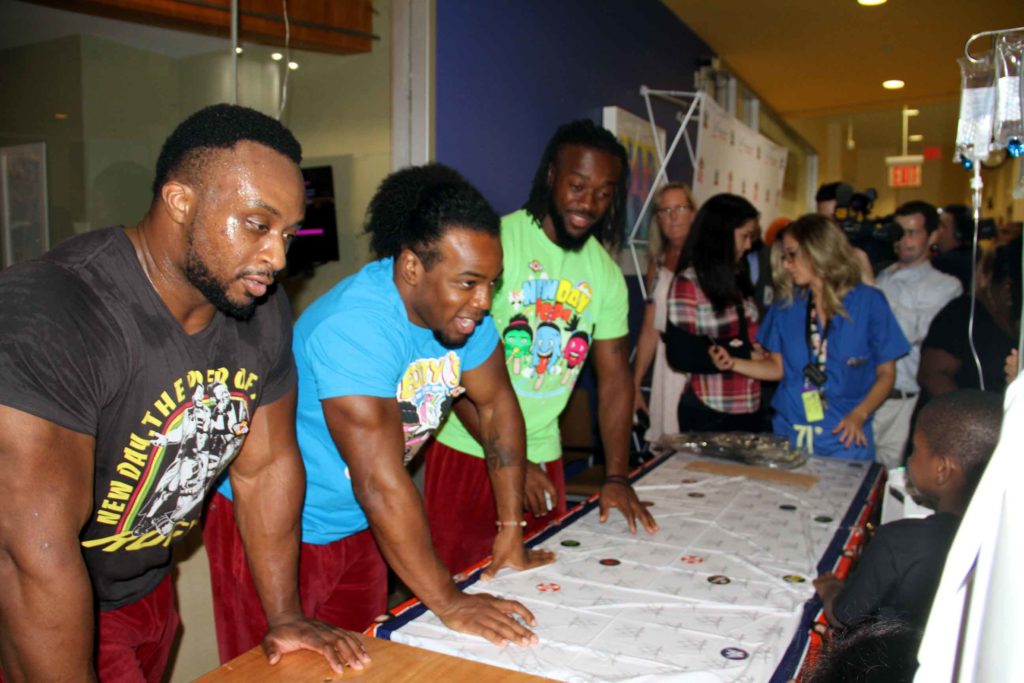 World Wrestling Entertainment (WWE) superstars Becky Lynch, "Bayley," Xavier Woods and the "Big E" joined WWE ambassador Dana Warrior as the group paid a special visit to sick and chronically ill kids at The Children's Hospital at Montefiore in Norwood.
The special event was held at the Bainbridge Avenue hospital on Aug. 16, ahead of WWE's SummerSlam, held at the Barclays Center in Brooklyn on Aug. 20.
Passing doctors and nurses snapped cell phone photos of the wrestlers as they spoke with the children, posed for pictures and signed autographs.
Jhenlyva Vargas of Westchester County, who would turn 18 the following day, was obviously in a great deal of pain as she waited for her favorite wrestler, Kofi Kingston. Vargas perked up and even cried when she met the wrestlers.
The younger Vargas said, "I am a big fan and it's very nice they came here to visit."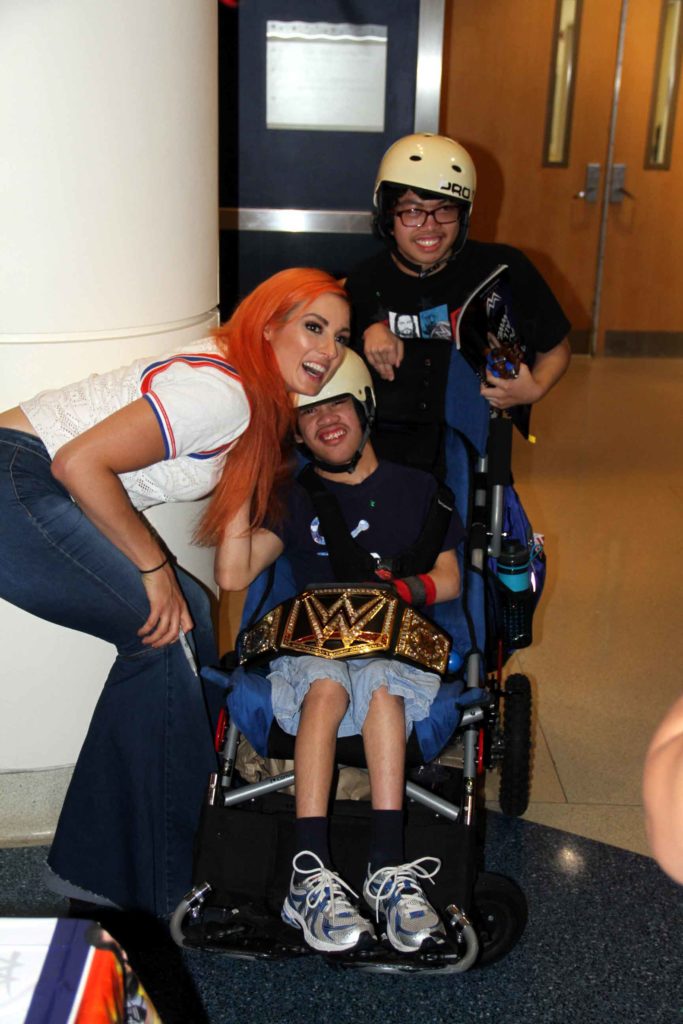 The event at CHAM capped a week-long list of events to schools and community centers around the New York City area by members of the WWE.
Arlene Aguirre, who was with her two once conjoined twin boys, Carl and Clarence, said of the event, "This is great. I'm very excited for the kids. We were also here last year when they visited."
Clarence and Carl, 15, have been continuing follow-up medical treatment 13 years after coming from the Philippines, so doctors could separate the conjoined twin boys.
Both boys smiled as they posed for a photo with Becky Lynch.
Rosie Arenas of Fordham watched her daughter Dulce Maaria, 9, sharing a moment with Lynch. Arenas said of the event, "She's so excited that they came to visit today. She's happy when she attends their events and I enjoy them too."
Lynch said after meeting with many of her fans, "This is amazing. All of the kids are so wonderful and have been so welcoming to us. And as happy as they are to see us, we are a million times more happy to see them."
Lynch added, "It's just been such a great day. We always felt at the WWE that our goal is to put smiles on people's faces and we feel like were doing that today and they are definitely putting smiles on our faces."
Meghan D. Kelly, director of CHAM's Phoebe H. Stein Child Life Program and WN Explainer Program, thanked the pro-wrestlers for taking time out of "their busy schedule for the Summer Slam this weekend on their day off and visit with them."