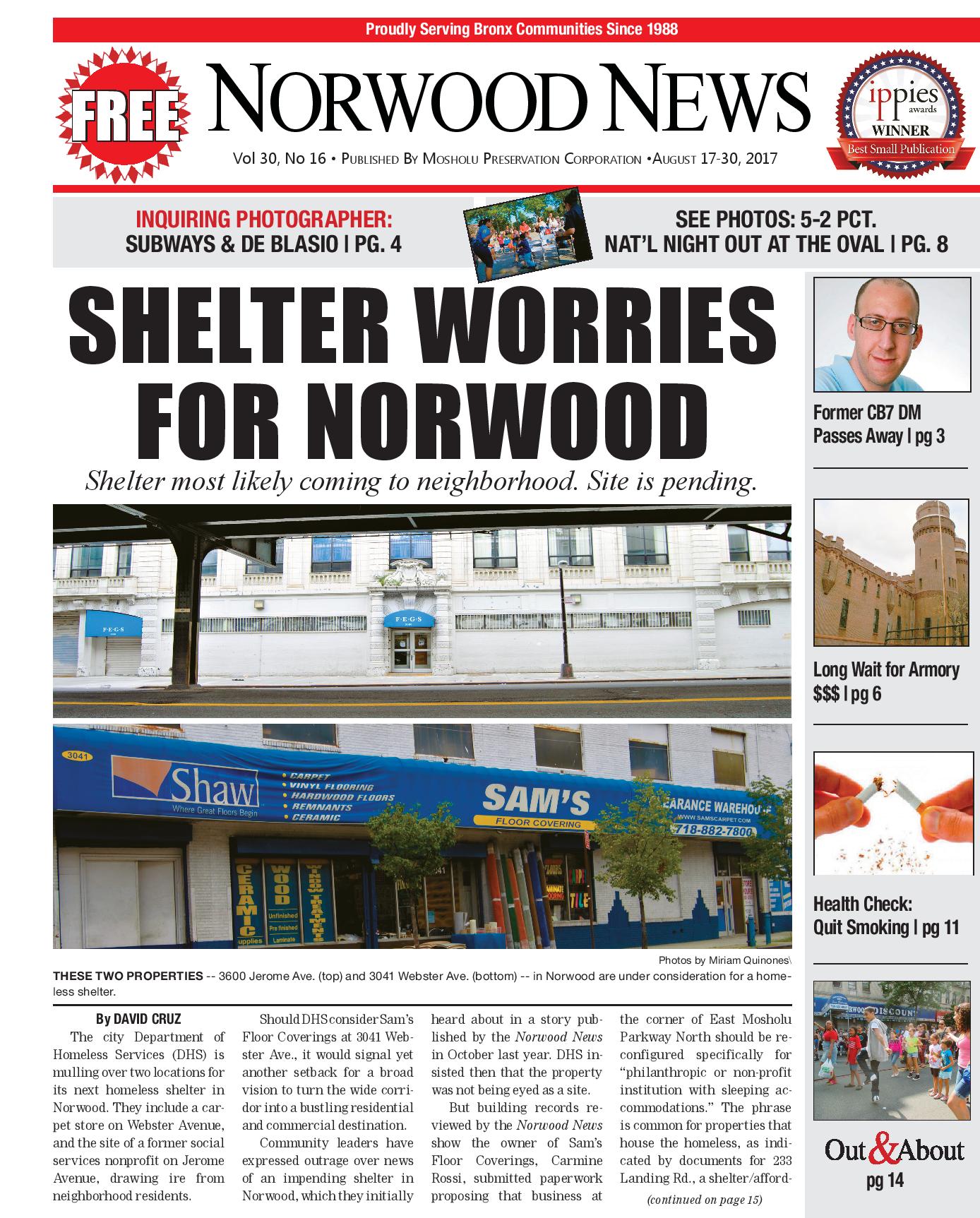 Dear Fellow Readers,
After four weeks on a nice break, the print version of the Norwood News is back with plenty of community news you can use. We begin with page one and some news on a possible homeless shelter arriving to the neighborhood.
This hasn't sit well with residents who want the New York City Department of Homeless Services to reconsider a site on Webster Avenue, directly across the street from a public school. Read about the alternative location DHS is looking at and why it's a viable and realistic option.
We then spend pages two and three talking about the life and times of Andrew Sandler who, at 31 years old, passed away. Read our editorial on what exactly made Mr. Sandler the ideal public servant.
We also bring you an update to the long suffering Kingsbridge National Ice Center project and the latest step in seeing this project to fruition. Read about Empire State Development and why its involvement with the project is critical to the project aimed at bringing nine Olympic-size skating rinks to the century-old Armory.
The Norwood News, BronxNet TV and WFUV present its four-part series dubbed "The Bronx Develops." Check out part one by WFUV radio reporter Jacob Shore who explores efforts by developers to build luxury housing specifically for Fordham University students. We look forward to continuing this collaboration with these fine institutions. Check out the next three editions on this series by WFUV reporters Andrew Seger, Diana Nelson, and Julia Rist.
As usual, the regular staples are here–Inquiring Photographer, Neighborhood Notes, and Out & About–all intended to whet your intellectual appetite.
So take a look at the latest edition of the Norwood News, and let us know how we're doing. Send comments my way to dcruz@norwoodnews.org.
Til next time!
David Cruz, editor in chief
Norwood News