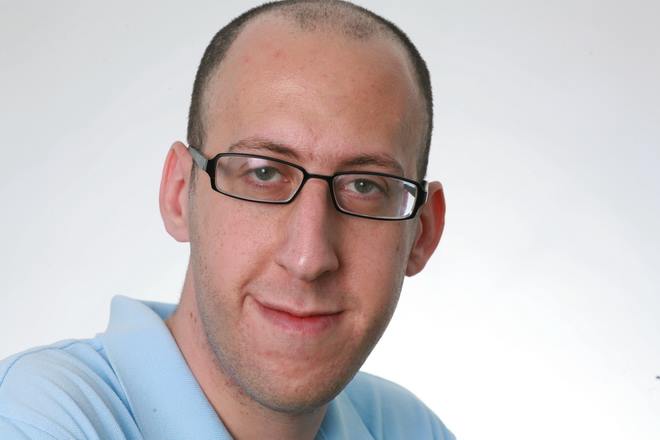 Andrew Michael Sandler, the young, baritone civil servant who poured his life to civil service, died on Aug. 5 from a monthslong battle with cancer. He was 31. His passing came three weeks after resigning as district manager for local Community Board 7, serving the northwest Bronx board for a year and a half.
"He was one of the rare ones who selflessly just wanted to help people," said Stephanie Sandler, Andrew's sister, who confirmed his death to the Norwood News.
Sandler was born on May 8, 1986 to parents Sandra and the late Albert Sandler, living his entire life in the Bronx. He attended Manhattan College in 2004, with ambitions working for government, even as dreams of being a comedian or filmmaker lurked within his periphery. He ultimately graduated with honors in 2008 with a bachelor's degree in political science and government.
After interning at Congressman Eliot Engel's office, Sandler found work as director of community affairs for then Councilman Oliver Koppell, representing the 11th Council District. His expertise in handling landlord-tenant cases, transportation issues and other quality of life matters helped Sandler remain in that post when Koppell's successor, Councilman Andrew Cohen, took the helm representing the Norwood district.
"When he set his sights on taking on a problem, he was relentless," Cohen told the Norwood News. "There's no doubt he left the world a better place than when he found it."
Between his community involvement and background in responding to citizen complaints in the northwest Bronx, Sandler's transition as district manager for Community Board 7 appeared natural. Sandler maintained he had no political aspirations–the role of working behind the scenes appealed to him best.
Sandler was hired by Community Board 7 in January 2016. As most district manager job duties go, Sandler served as the go-between for city government and constituents. He kept a large presence within the board's neighborhoods of Norwood, Bedford Park, Kingsbridge Heights, Fordham, and University Heights.
"We've been working together already and he hasn't been on payroll," Adaline Walker-Santiago, chair of Community Board 7, said in an interview with the Norwood News in January 2016.
In January 2017, Sandler took medical leave. He vowed to return to work, doing so on a part-time basis in June 2017. His condition soon gave away, having relied on a home health aide while working at the office. Sandler ultimately resigned from his job.
Funeral services for Sandler take place on Aug. 7 at Riverdale-on-Hudson Funeral Home. Sandler is survived by his mother, sister, sister-in-law of Elizabeth Kountzman, aunt Yvette Sandler and uncle Ronald Wallach.