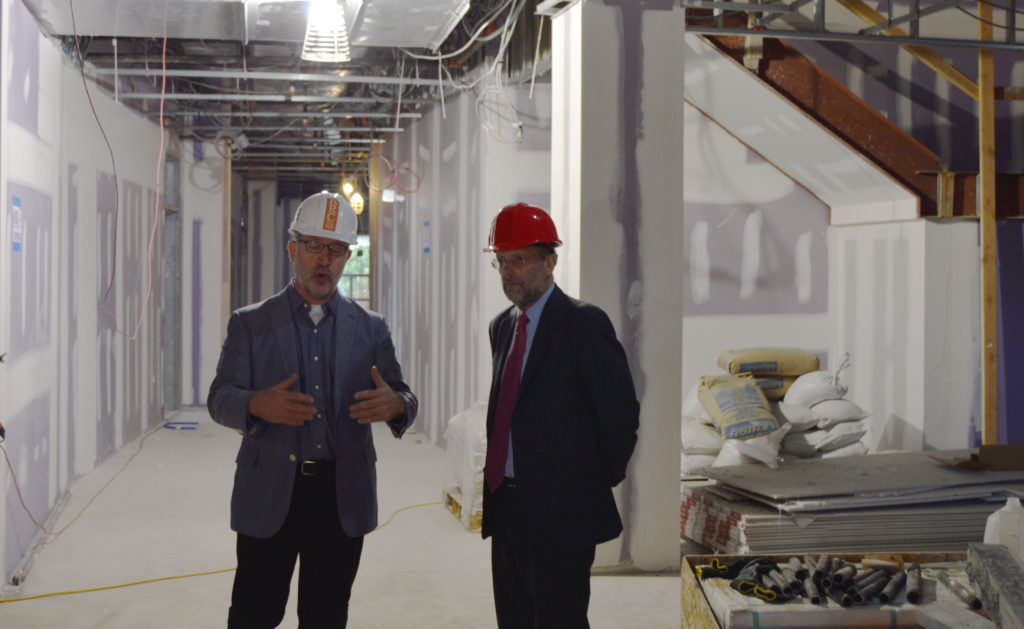 Amid construction work that saw workers lathering white paint onto purple drywall inside, Department of Social Services Commissioner Steven Banks and Bowery Residents Committee CEO Muzzy Rosenblatt took reporters on a tour of an impending homeless shelter doubling as an affordable housing complex off Fordham Road.
The move comes amid outrage by shareholders of a local cooperative complex upset over what they claim was a subpar way of informing the community of a new shelter.
"This is a Band-Aid approach to the bigger issue, which is mental health–the number one issue most likely plaguing a lot of the homeless men and joblessness," said Rachel Bradshaw, the board vice president of the Fordham Hill Cooperative.
Bradshaw favors a shelter, though one that caters to either Vietnam veterans, the elderly, or domestic violence survivors.
The residence is a part of a longstanding initiative to close 360 homeless shelters and cluster site apartments in the city even as the homeless population has swelled over the last few years. In an increasingly expensive city, Mayor Bill de Blasio has placed finding homes for the downtrodden a priority, emphasizing that everyone in the city do its part.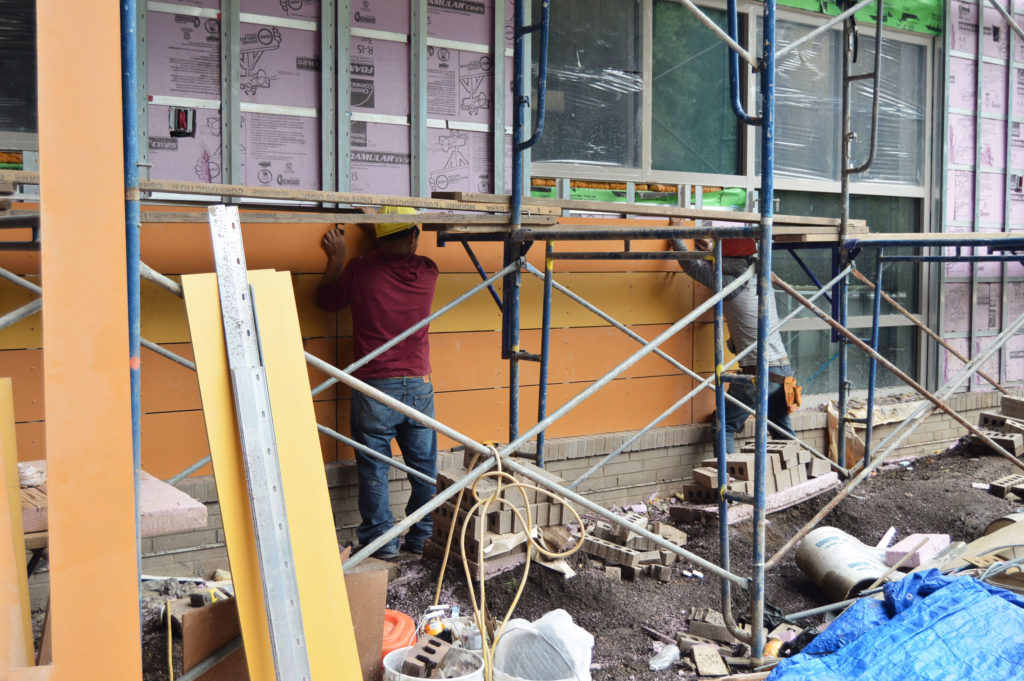 The project, located at 233 Landing Rd. off West Fordham Road, is designed to house both affordable housing residents and homeless men who are originally from the Bronx. It sits across the street from Salsa con Fuego and Extra Space Storage.
"It's part of a new model that we think is a very important step forward for the shelter system to combine permanent-temporary housing in the same site," said Banks during the tour.
The Community Preservation Corporation, Bank of America and Capital One are financing the project.
The first floor of the residence houses a laundry room and cafeteria-style kitchen. Outside the laundry room is a small exterior deck. The ninth floor will have a similar community deck and lounge area. Solar panels line the edge of the roof, overlooking the University Heights Bridge and Harlem River.
Although the development has two separate entrances, both shelter and housing residents have access to on-site BRC services like searching for job opportunities or developing workplace skills at the job center.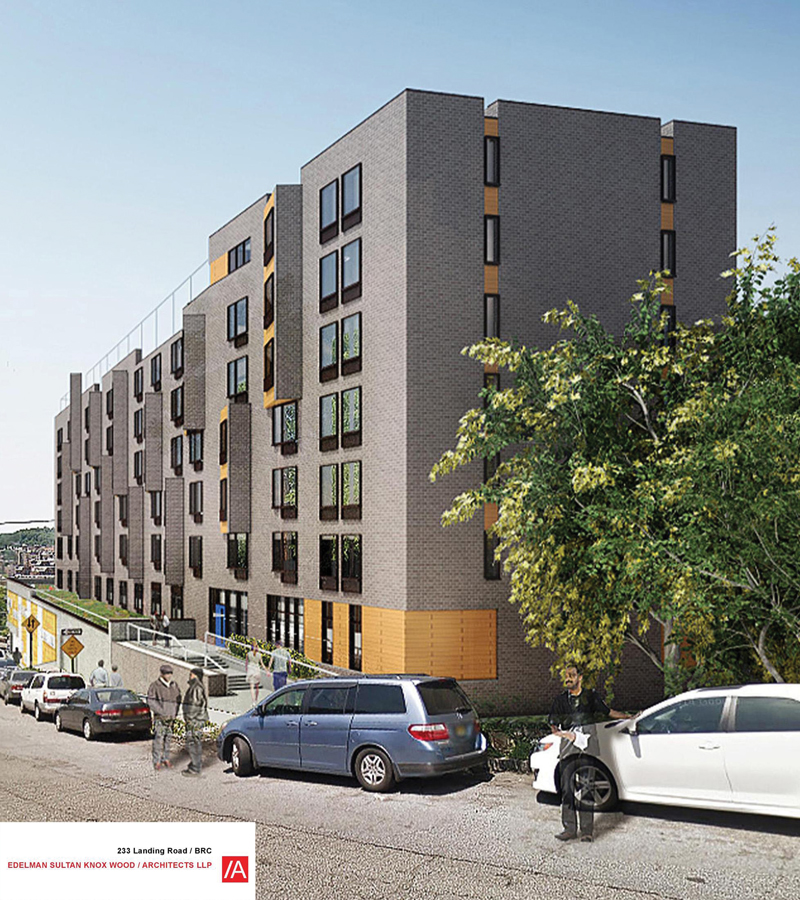 "Our goal is to make people independent and self-sufficient so that their experience in the shelter system is hopefully their last experience and one that prepares them to succeed," said Rosenblatt.
Two-hundred shelter beds on the first through third floors are reserved for homeless men while affordable housing residents will occupy the third to ninth floors in either one of the 135 studio or one- to two-bedroom apartments. Studio apartments go for about $500 a month and most of the one-bedroom apartments are roughly $800 a month.
"Some folks are going to be putting down roots," said Rosenblatt of the new housing development. "They're going to be shopping across the bridge at Associated [Supermarket] just like our neighbors. They're going to be raising their kids and sending them to school and playing to go play little league just like our neighbors."
The project is slated to be completed in November, but Banks said it would open sooner if finished quickly.