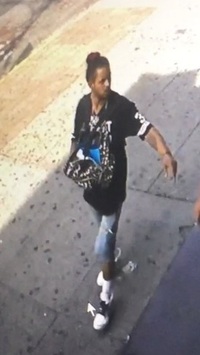 Ponytailed Suspect Sought 
Police need the public's help in tracking a ponytailed suspect wanted for robbing a 15-year-old of his gold chain at gunpoint.
The victim was a standing in front of Easy Pickens at 15 E. Fordham Rd. on the morning of July 20 when he was robbed, according to police. The suspect quickly fled with the gold chain, though the victim was not hurt.
Police describe the thief as a Hispanic man around 20 to 25 years old, medium complexion with a red bun ponytail. He was last seen wearing a black shirt, blue jeans and white sneakers.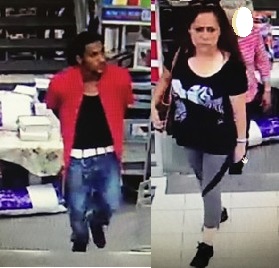 Purse Snatchers Wanted
A pair of suspected purse snatchers went into the Burlington Coat Factory store on Webster Avenue not to shop but to rob.
In two separate incidents, police say the thieves entered the store at 2543 Webster Ave. and robbed a 43-year-old woman of her purse on July 3 around 2:40 p.m. while the woman was not watching her cart. Two weeks later on July 15 around 6 p.m. the couple robbed a 39-year-old woman's purse as she left it in a cart unattended. In both cases, it was the female thief who took the items while the man acted as a lookout. Both incidents were caught on video.
Anyone with information is asked to call Crime Stoppers at (800) 577-TIPS(8477).