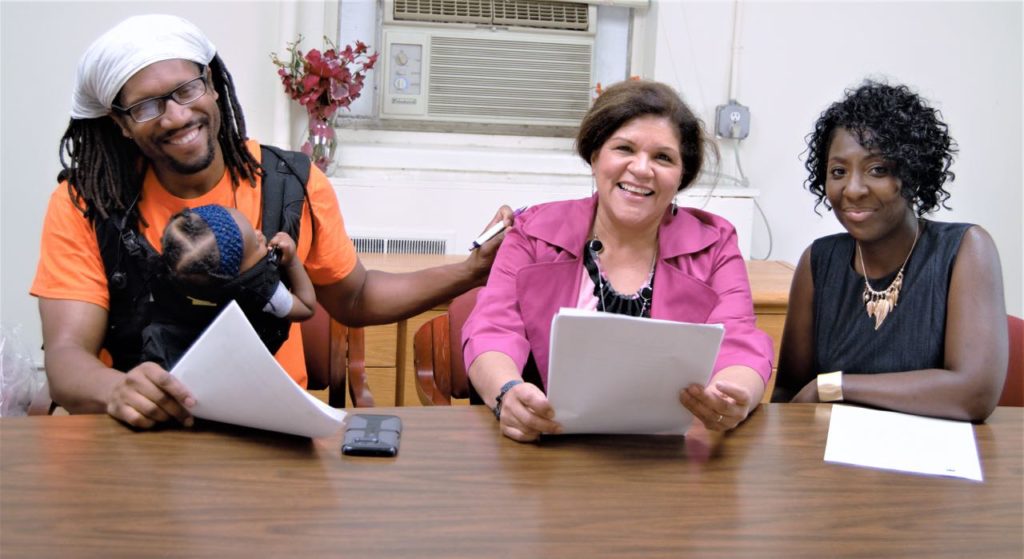 Mayor Bill de Blasio may have received the Bronx political machine's endorsement, but he could have lost hundreds of votes from shareholders of a Fordham cooperative after telling its representatives at a town hall that an impending homeless shelter/affordable housing development just blocks from their home will be there to stay.
In an exchange with Chad Royer, secretary for the Fordham Hill Owners Cooperative board, de Blasio backed the shelter project by the Bowery Residents Committee (BRC). The setup is unique: a 200-bed men's only homeless shelter will double as a 135-unit affordable housing complex for low-income residents. The site is a block and a half from the 72-year cooperative that's home to several hundred residents. In his 2013 election, de Blasio had won 189 votes in the precinct overlapping with Fordham Hill, aligning with his overall win of the Bronx.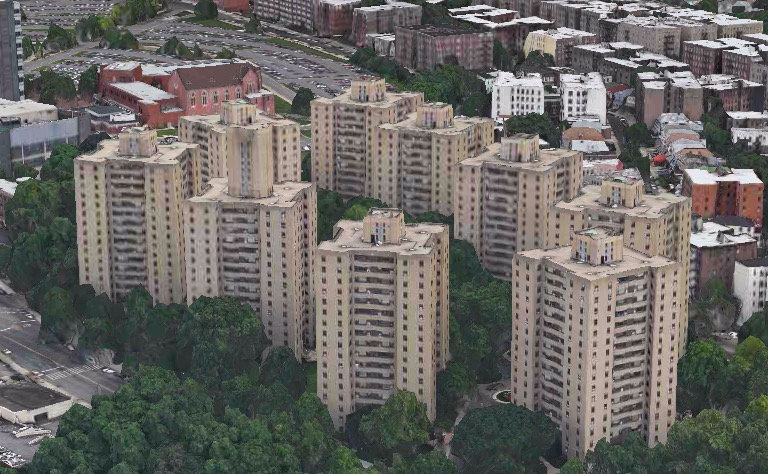 "[W]e have an obligation in every community to take care of folks who've come upon hard times, who want to get back on their feet," de Blasio, a staunch Democrat grappling with a significant homeless population, said. "And we're gonna do that in every part of this city, and it's ultimately going to be in proportion to the population."
Royer's rebuttals were immediately shot down.
"It's not a back and forth, I've answered your question," de Blasio said. Royer, who attended the town hall with board president Myrna Calderon and board vice president Rachel Miller-Bradshaw characterized the mayor's stance as dismissive.
"It was a very disrespectful for Mr. de Blasio at the very least not to answer the question," said Royer, who asked de Blasio whether his administration considers the potential drop of property values in neighborhoods near shelters.
Ironically, Councilman Fernando Cabrera, who recently moved into the complex, hosted the town hall. Though he remained publicly silent on the issue, Cabrera has been praised by shareholders for facilitating meetings between the 52nd Precinct and BRC. Calderon and others toured the site and were not impressed, labeling it an eyesore that's "built like a prison." In a statement, Cabrera didn't completely address where he stood on the shelter.
A petition has now circulated across the Fordham complex and the surrounding neighborhood demanding BRC reconsider the men's only shelter for one that will accommodate homeless seniors, Vietnam veterans, or domestic abuse survivors. The BRC development, partially financed by the New York City Department of Homeless Services, is at the tail end of construction. It's settled on a residential lot at 233 Landing Rd. that's near a nightclub, Dallas BBQ, and storage facility.
Board members have found support from other shareholders, who have also forwarded letters and emails outraged over the development, Miller-Bradshaw said. "They are frightened and concerned and scared," said Miller-Bradshaw, emphasizing that she and the board are not anti-homeless. "It's just the adult male aspect is really concerning to people. It's concerning to me as a woman."
Though shareholders felt blindsided, the project has long been in the public eye. Community Board 7's Land Use/Zoning & Housing Committee presided over a presentation from Muzzy Rosenblatt, executive director of BRC, at a November 2014 meeting. CB7 ultimately voted against the proposal. As in every case, CB7's vote is simply advisory. It cannot blunt a project based on its recommendation.
Still, Calderon wished more community input could have been given.
"Fordham Hill has been a stabilizing force in this community," Calderon said. "If people start moving out, I don't know what's going to happen in this community."
In a statement, Rosenblatt said, "Much of what we all read and hear about homelessness and homeless shelters is indeed concerning.  That is precisely why we at BRC are building this facility. We know that shelters can be better, that how a program is run matters more than what it is, and that there is a need for improvement in how these services are provided in our City; indeed, this is at the core of Mayor de Blasio's plan to change and improve the shelter system."
A spokesperson for DHS, the agency that will refer homeless clients to the Fordham Landing site, said it looks "forward to welcoming neighbors to this innovative mixed-use site that will provide New Yorkers' with both affordable and temporary housing opportunities, including giving Bronxites experiencing homelessness the opportunity to be sheltered closer to their support networks and community they called home as they work to stabilize their lives."
The spokesperson added, "[W]e're confident that our clients will be warmly welcomed to the neighborhood—and that, together, with support and compassion, we will make this the best experience it can be for these individuals as they get back on their feet."
De Blasio said the development is expected to open in October.