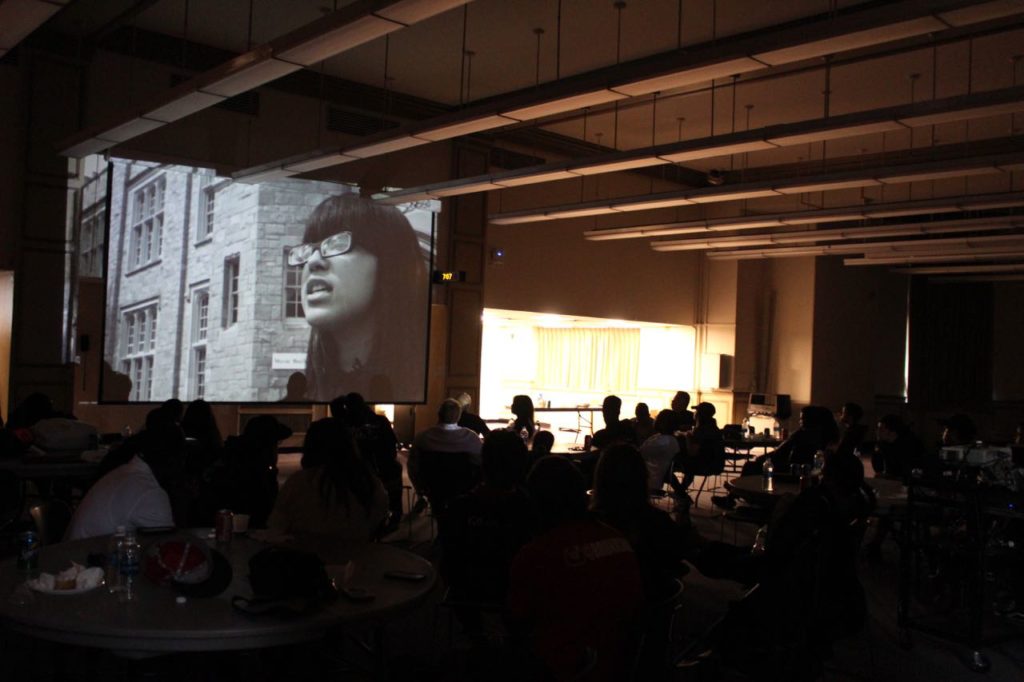 Imani Martinez sat slightly coy as a video bearing her image boomed across the East Dining Room of Lehman College. On screen, Martinez stood confident, revealing moments and milestones that have contributed to her character.
"Why must I have to put double the blood, sweat and tears I normally would have to put in order to accomplish my goal? Because I'm poor, Latina and I live in the Bronx," Martinez, who dreams a career in law enforcement, said.
Martinez's verbal purge, a raw, coming-of-age message chronicled her personal struggles, ambitions, and a love for borough, warts and all. She intertwined it with a message to President Donald Trump: "from the hearts and pens of thousands of students, save our education system and don't forget about us."
As it stands, President Trump looks to reduce education funding. Among the federal programs to receive a potential drop in funding is TRiO, a college readiness program implemented at Lehman College.
The presentation, entitled "Mr. President: What About Us?" served as a rallying cry to save TRiO and express the impact education has made on the lives of the 21 students. The social message also stood as a reminder that the Bronx-is-burning days are over.
"The Bronx is burning," Dimitra Ramos, 15, said in the video. "Burning with passion."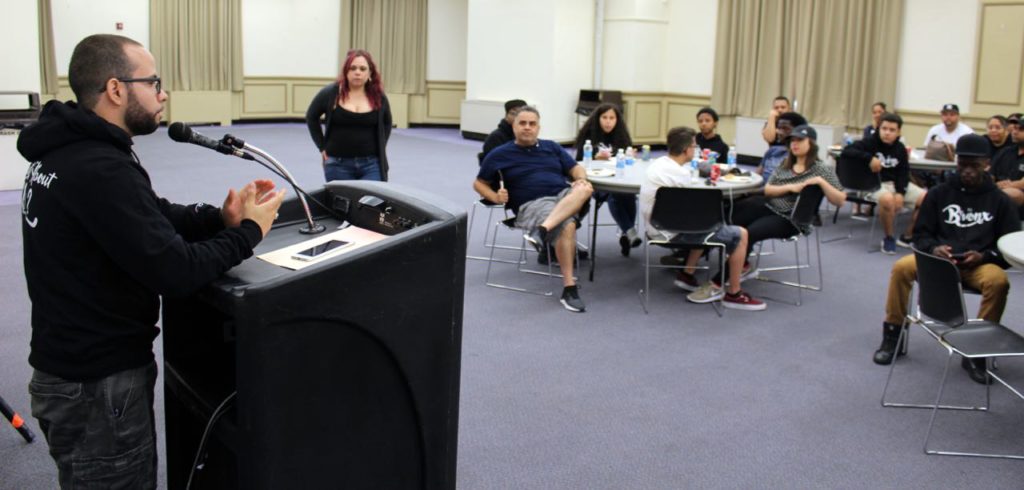 The federally funded program stands to lose 10 percent of its budget under Trump's budget. At first, the presentation simply told the tales of its 21 students, an ambitious group of black and Hispanic students intent on leading successful lives despite living in a borough where graduation rates among the two ethnic groups remain low.
As it stands, 65 percent of black and 60 percent of Hispanic residents in the Bronx have a high school diploma. The TRiO program looks to improve those figures through afterschool programming, and career and college counseling. The video was initially produced as a form of expression for students growing up in the Bronx.
"Once we saw that he was cutting education big time we're like, 'hold on. Let's direct this directly to him,'" Jonathan Berenguer, a TRiO counselor mentoring the 21 students featured in the video. "That's when it became 'Dear Mr. President.'"
Berenguer spent three months producing the video with students, adapting its spoken word style to one he produced about his own life growing up in Kingsbridge. Like his students, Berenguer overcame the loss of his parents at a young age (his mother died from illness while his father was killed). With little resources, Berenguer was left to carve a path through a bevy of mentors. With a familiarity of the subject, Berenguer managed to ease students anxieties on the raw video presentation.
The TRiO program, funded by the U.S. Department of Education, offers first-generation, disabled or low-income students college readiness instruction. Lehman College was awarded the grant, with Pelham Prep Academy partnering with the college to administer the program.
The Trump administration now looks to cut $90 million from TRIO's 2017 budget of $898 million, keeping three aspects of the program but eliminating the McNair Post-baccalaureate Achievement and Educational Opportunity Centers (EOC) prongs of the initiative. Budget analysts see them as redundant to other college-readiness programs.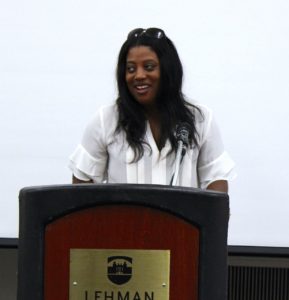 But Georgina Cyrillien, the mother of TRiO participant and incoming junior Joshua Edwards, said the program has shone to break her son's shy disposition. Though he stood timid when speaking to the Norwood News, Joshua was jubilant with his friends.
"He's a success story," Cyrillien said. "And we have to look past the stigma and look at the great talent."
The budget, if approved by the Republican-led Congress on time, takes effect Oct. 1. The video will circulate across the political sphere in hopes of drawing attention to TRiO's cause.