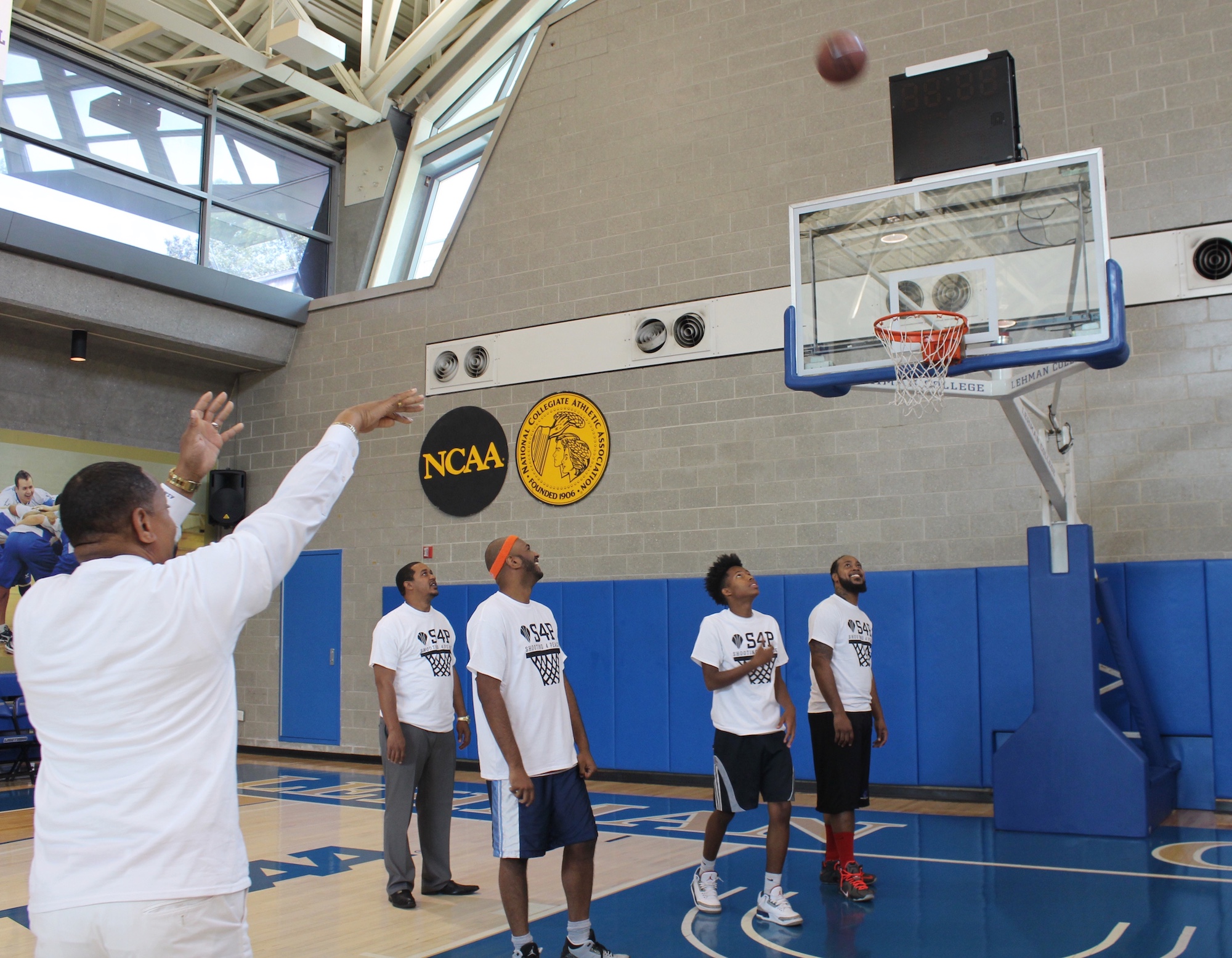 The Bronx will play host to the second annual Shooting 4 Peace basketball tournament this summer to aimed at quelling gun violence while strengthening the often fractious relationship between police and inner city neighborhoods.
Fun in the Son NYC, a faith-based organization bringing together faith and community pride, is partnering up with Shooting 4 Peace (S4P), an outreach program bridging communities and law enforcement. The two groups will host Bronx youth, former NFL and NBA players, NYPD officers, and Bronx streetball legends for a tournament game.
S4P was founded in 2016 by former Philadelphia Eagles' wide receiver Ray Sydnor. It held its first tournament in Baltimore, Sydnor's hometown, on the anniversary death of Freddie Gray, who died from injuries while in police custody in 2015.
S4P's mission is described as, "putting the 'neighbor' back in the 'hood,'" Sydnor said at an event announcing the tournament.
"Coming together is just the beginning, keeping together is progress, but working together is success," Sydnor said. "People often say that 'children are the future.' Yeah, they are the future but they're also the present. If we don't get them now, there will not be any future."
Sydnor was joined by Councilman Andy King, Rev. Paul Peart, Chairman of Good Neighbors and Fun in the Son NYC, Pastor Jay Gooding Jr. of Stand Up to Violence (SUV), Ted "Crazy Ted" Sutton of Shooting For Peace (S4P) and an actor on HBO's "The Wire," and Lee Rouson, two-time Super Bowl Champion for the New York Giants.
King's 12th Council District largely overlaps with the 47th Precinct, which has seen a high rate of shootings over the last year.
"We will continue to fight, we will continue to organize, we will continue to protest, we will continue to bring awareness, but most importantly we will bring resources to educate our brothers and sisters," said King.
Editor's Note: The tournament takes place Aug. 4 and 5, beginning at 6 p.m. and noon, respectively, at Lehman College, 250 Bedford Park Blvd.