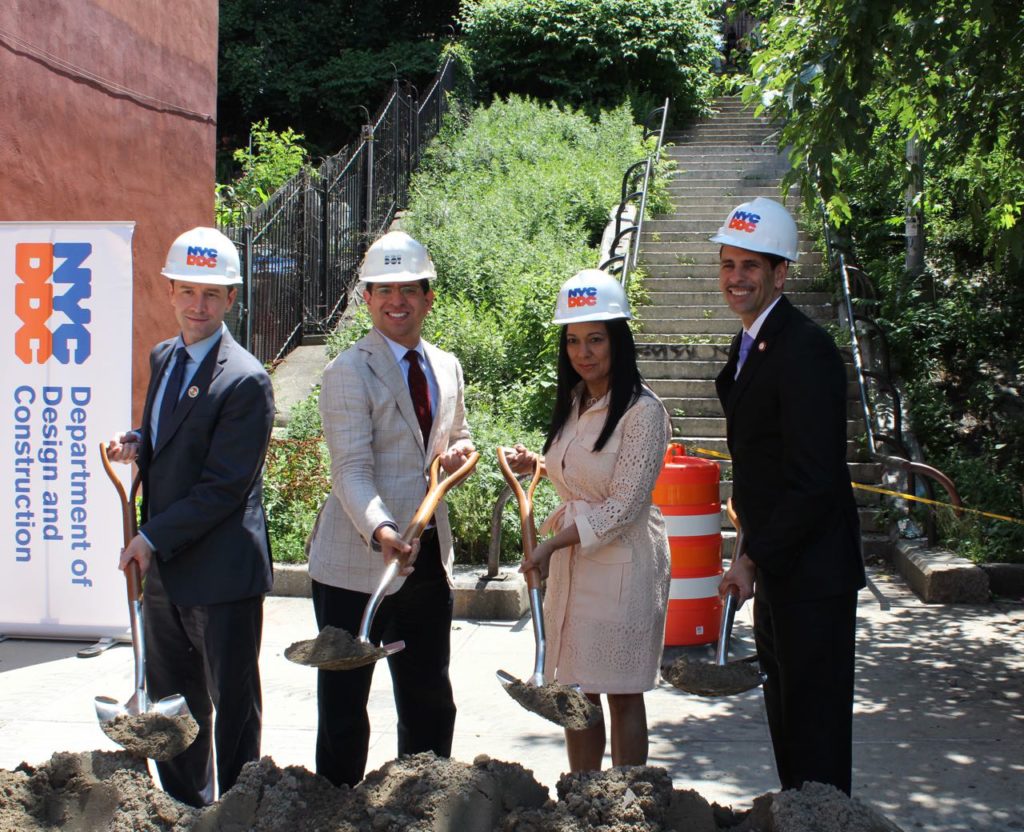 A so-called step street in Kingsbridge is set to undergo a $6.6 million reconstruction following years of complaints.
The multi-agency operation between the New York City Department of Design and Construction (DDC), the New York City Department of Transportation (DOT), and local officials united to "make the necessary upgrades that will allow this step street to flourish, and create a safer, more efficient passageway for the community," according to DOT's Bronx Borough Commissioner Nivardo Lopez.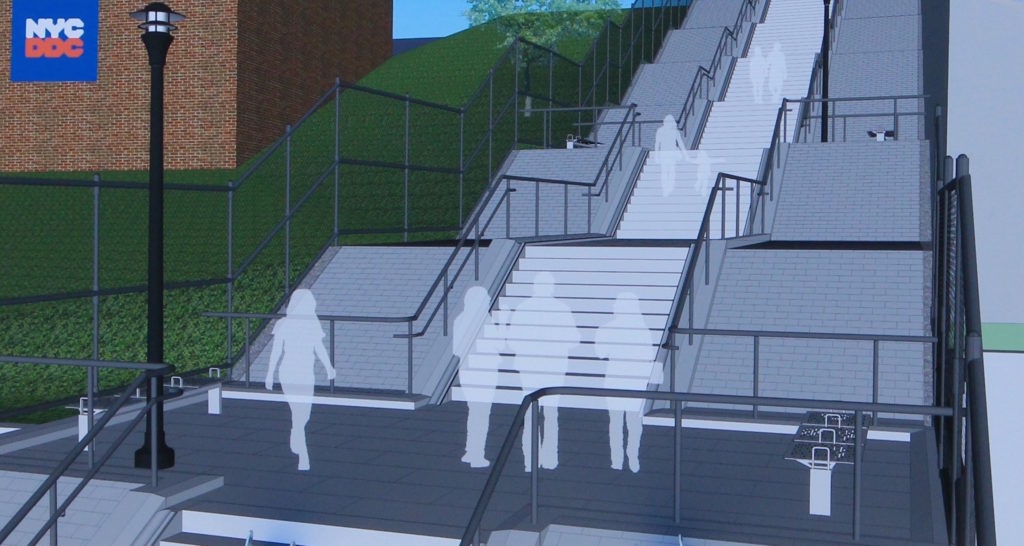 The 230-foot long step street, comprised of ten flights of concrete steps, connects Heath Avenue and Kingsbridge Terrace. It will be given a complete facelift that will include new features, such as granite steps, new lighting, trees, drainage and benches. The restoration will also include granite inclines flanked by the step street to allow cyclists to carry their bikes up and down the stairs easily.
To ensure public access and safety, the sidewalks will be widened at Heath Avenue and Kingsbridge Terrace and temporary wooden steps will be put in place for pedestrians throughout the construction.
The project came after several years of complaints by residents who saw the step street is slowly crumbling. Among those complaining was Assemblyman Jeff Dinowitz, who represents Kingsbridge.
"I first brought these particular step streets to DOT's attention because I was so appalled at their terrible condition. I believe that this newly rebuilt step street will demonstrate how much communities can benefit from well maintained, well-lit pedestrian routes," Dinowitz said.
The project is expected to wrap up in late-2018.