Many of the residents of 3050 Perry Ave. returned home the day after a two-alarm fire tore through three apartments and injured 7, including four children June 15 in the Norwood section of the Bronx.
The fire was the talk of the neighborhood.
Perry Avenue resident Sonia Gonzalez heard screams moments before the sounds of several dozen emergency vehicles converged on the block.
"I saw the flames when they started to blow out the front windows and some people were on the fire escape and they climbed down and the fireman went up," Gonzalez recalled.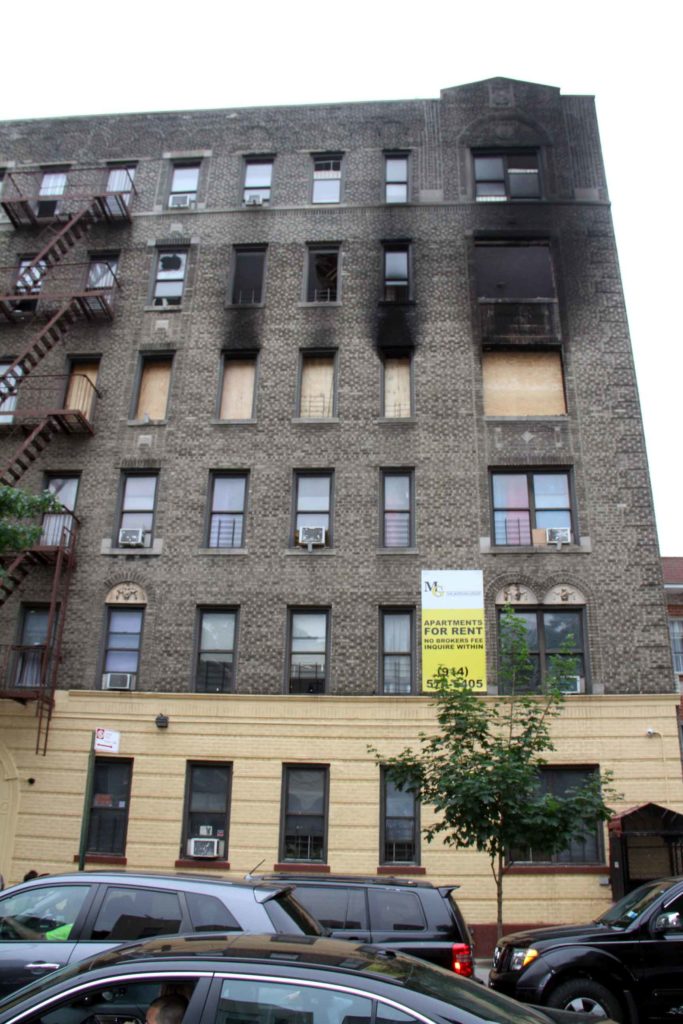 Gonzalez added, "I just know one family in that building, and thankfully, they are fine. The firemen did a great job, they were very quick."
Residents say children cooking on a stove was the cause of the blaze, but that could not yet be verified.
The FDNY had previously stated that the fire broke out on the fourth-floor of the six-story, non-fire proof building. None of the injured suffered life-threatening injuries and the fire remains under investigation.
According to a man who identified himself as the super of the building, three apartments in the building were severely damaged.
The American Red Cross of Greater New York reported that they had provided temporary housing for four residents, relocating them to Queens.
The night after the fire, Nilka Hernandez returned to her third-floor apartment with two of her three children, only to find her apartment and her new $1,500 furniture set destroyed by water damage.
Hernandez was unable to get to the Red Cross office in Manhattan in time and was forced to spend Friday night with a friend.
Her daughter Angie and her baby daughter were also staying with a family member. Angie recalled, "I was buying something and I came back home and I see everybody was outside and I called my mom, and then the fire started coming out the windows. I said, 'Oh my God, this is crazy.'"
Late Friday night Angie was concerned that the temporary housing was in Queens, adding, "I can't go to Queens because I work in New Jersey. I have to go to work, what do they want me to do? Right now I just can't do that."