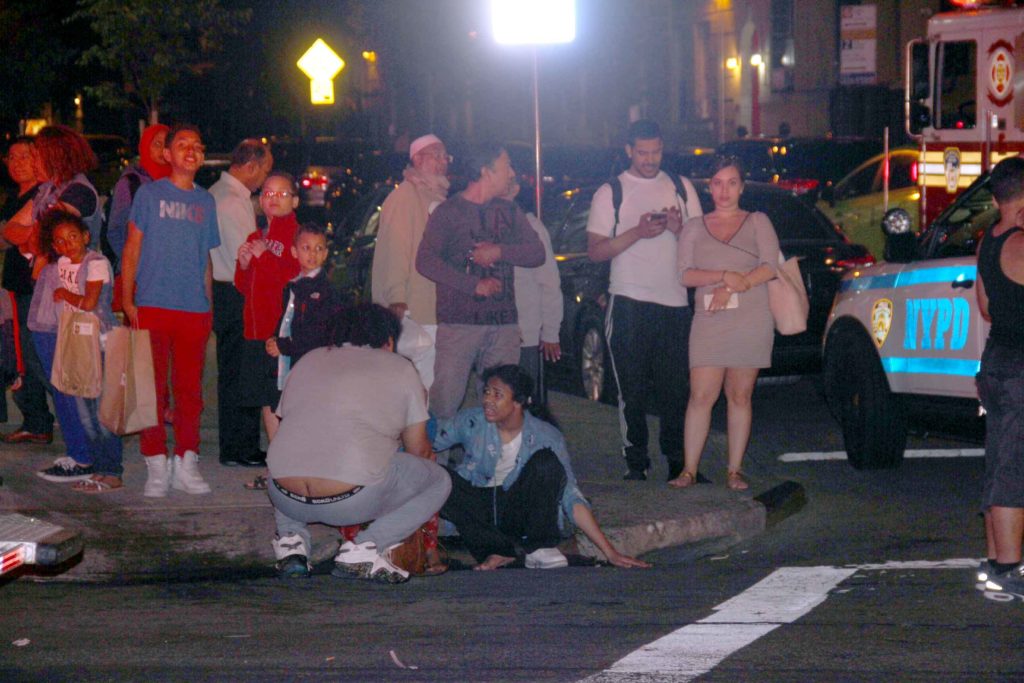 Seven people were injured, including four children, after a fast moving fire broke out in a six-story, non-fire proof building on Perry Avenue.
A massive response by police and fire officials began moments after the blaze broke out on the fourth floor of 3050 Perry Ave., a six-story residence between East 204th Street and Mosholu Parkway North, at
9:30 p.m.
on Thursday, June 15. Fires crews closed off the street, a neighborhood comprised mostly of two-family homes and residential properties mostly facing Mosholu Parkway.
Fire officials could only say that ten victims were removed from the building, all suffering minor injuries. Three of the ten victims apparently refused additional medical attention while seven were transported by EMS to area hospitals. Four of those injured were said to be children.
The fire was brought under control at just after
10 p.m. with help from FDNY trucks that came as far as Manhattan. Th
e Red Cross was dispatched to the scene for those displaced. Both the FDNY and the building manager, The Morgan Group, could not immediately say how many apartments were impacted.
Late
Friday
morning an official from the American Red Cross said that four individuals were provided temporary housing in Queens. The FDNY continues to investigate the cause of the fire.
Editor's Note: The Norwood News misidentified the young girl pictured seated at the curbside at the southeast corner of Perry Avenue and East 204th Street. The Norwood News regrets that error.