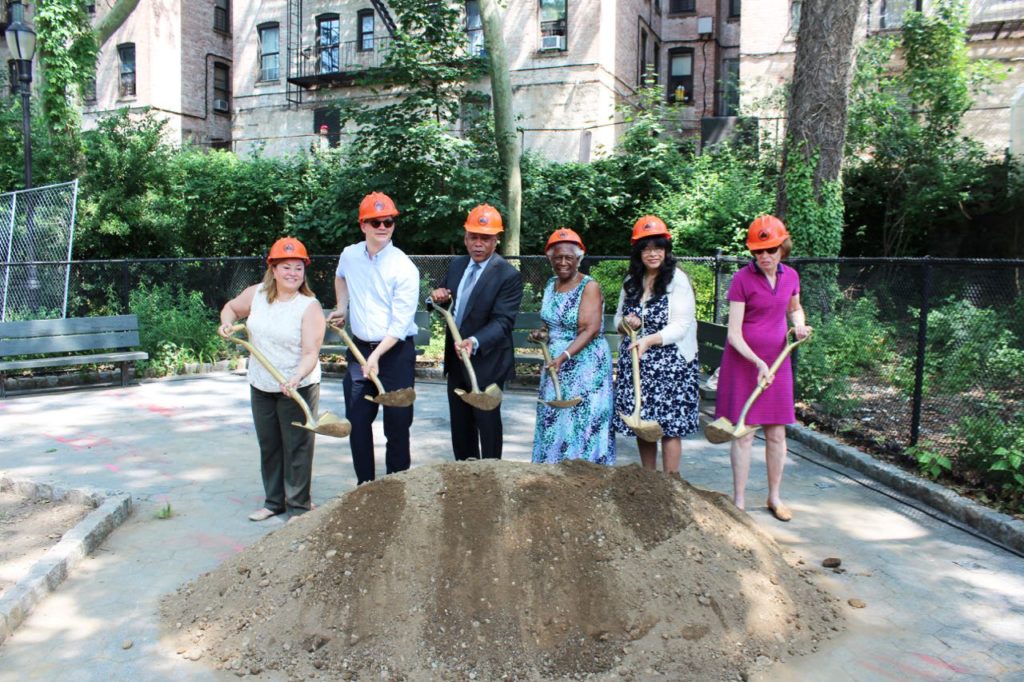 Whalen Park in Norwood will finally undergo a near $1.7 million transformation it was promised years ago. The improvements are likely intended to revitalize the 'dilapidated' Bronx park.
Officials and community organizers gathered Tuesday morning to officially break ground.
"We want to make sure it's multi-generational," said Mitchell Silver, commissioner of the New York City Department of Parks, on hand for the groundbreaking ceremony.
The renovated park, which is located on Perry Avenue between 205th and 208th streets is expected to include game tables, a playhouse, climbing rocks, a bicycle rack, new seating areas, a spray shower and a water fountain, according to park officials. The project is something of a holdover during the Bloomberg Administration, with the previous administration fronting $552,000 to fund the project. The rest came from the Bronx Borough President's Office, which chipped in $425,000, and then Councilman Oliver Koppell, who earmarked $820,000. While the project was proposed nearly seven years ago, it's unclear why the project had been delayed for so long.
"This was a park that was plagued with drugs and homeless individuals, and now they don't have a home here anymore," Deputy Borough President Aurelia Greene, in attendance, said. "The community is taking back this park."
The park is named after Norwood civic activist Henry A. Whalen, a World War II veteran credited for lobbying the federal government to bring the James J. Peters Veterans Hospital to Kingsbridge. It was once nicknamed "Library Park" because of it's proximity to Mosholu Library. For residents who've called Norwood home for decades, the improvements couldn't come soon enough.
"We've needed this for a long time," said Friends of the Williamsbridge Oval Park member Betty Arce. "I always used to come to this park and I've enjoyed it, but in the last couple of years it's been neglected and unfortunately it hasn't kept up with the times."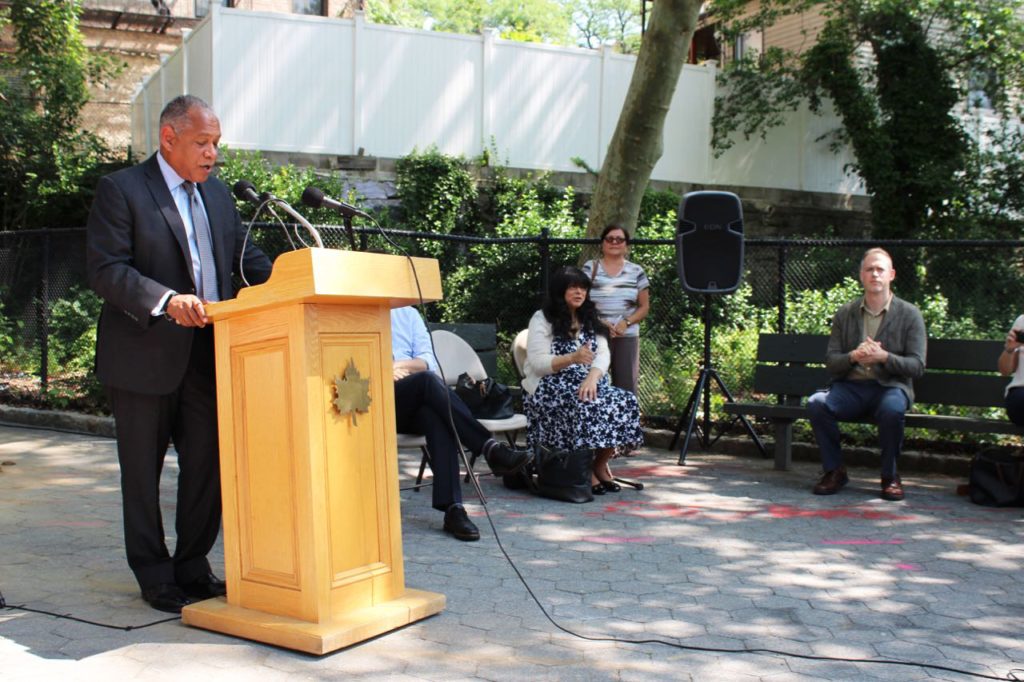 David Lundy, 72, has been living in the surrounding area for 22 years. "I'm proud of this park," said Lundy. "I love it because I'm in this park every day."
Its location is also convenient for Lundy, who prefers Whalen Park over Williamsbridge Oval Park that's farther away. The natural canopy Whalen Park offers is also a benefit for Lundy.
Whalen Park is one of 61 parks that have benefitted from a $42 million initiative that has been dedicated to park renovations from fiscal years 2010-2017.
According to Greene, $14.3 million, or 15 percent, of Bronx Borough President Ruben Diaz Jr.'s 2017 Fiscal Year capital budget went toward parks, the largest allocation ever.
"I really feel like there is just a dynamic energy in Bronx parks," said Councilman Andrew Cohen, Koppell's successor representing Norwood. "The new design really reflects modern thinking in parks and this is going to be great resource for the community."
The project is projected to be complete in June 2018.