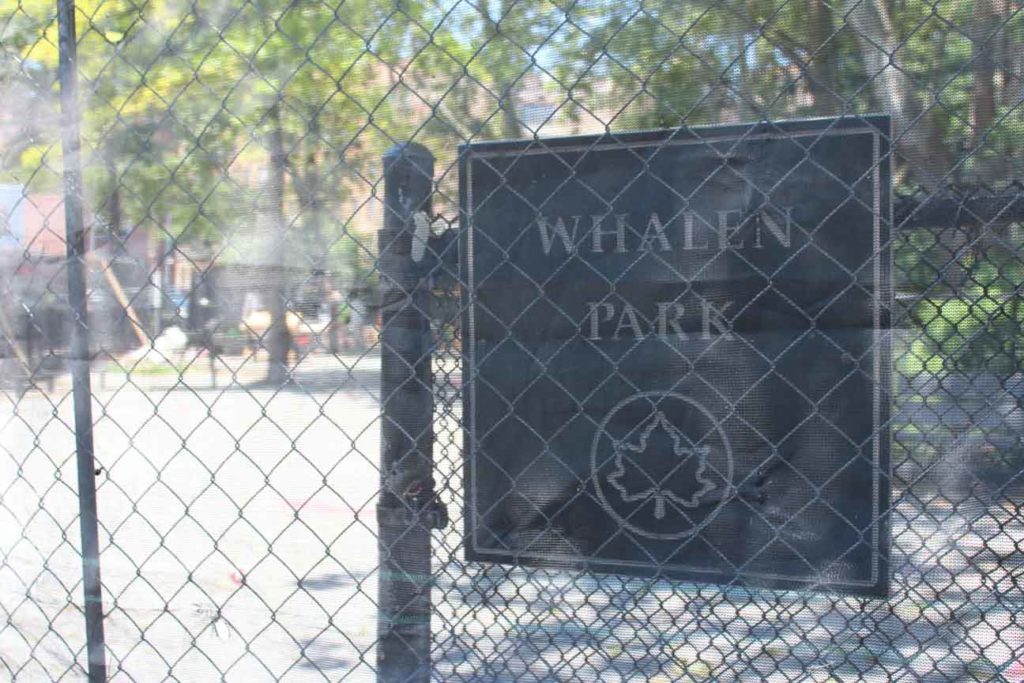 An underused play area in Norwood is finally getting its $2 million makeover it was promised seven years ago.
Officials from the New York City Parks Department and Bronx Borough President's Office will break ground for the revamping of Whalen Park tomorrow. The park found off Perry Avenue between 205th and 206th streets and abutting the Mosholu Public Library, houses nothing but public benches surrounded by a perimeter fence. At the moment, the park seems neglected, with mounds of unpicked trash spotted pile high on its trash cans.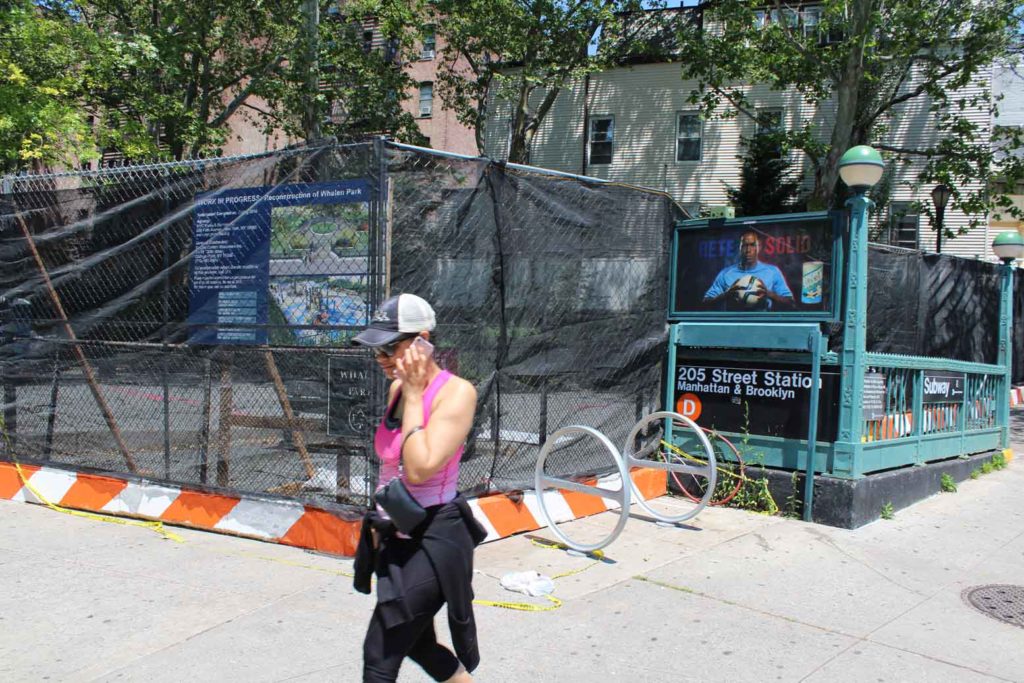 By next year, residents can expect a playhouse, spray shower and a bicycle rack to occupy the small park.
Funding for the project was made piecemeal, with then Norwood Councilman Oliver Koppell funding the bulk of the project alongside Parks and the Mayor's Office. It's unclear why the project has stood delayed for years.
"I'm delighted," Barbara Stronczer, chair of Community Board 7's Parks Committee, said of the project. The committee had approved the revitalization of the project some seven years ago.
On Facebook, Elizabeth Quaranta, president of Friends of Mosholu Parkland who also started Friends of Whalen Park, said it's time to reactivate the latter. "We can plant with the kids in this area yearly," Quaranta wrote. "So many good events could happen here keeping it smaller."
Reconstruction of the park adds to a list of park projects in Norwood, including a skateboard park for Williamsbridge Oval Park, and updated playground for Tracey Towers.