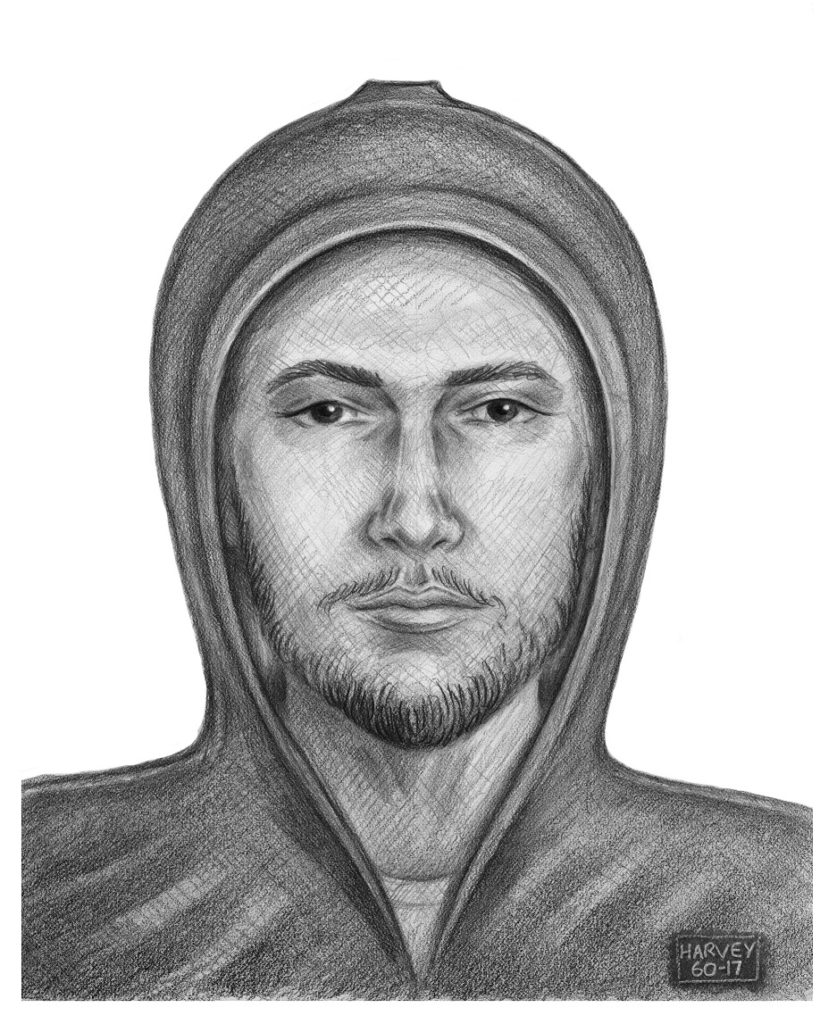 Police have released a sketch of an sexual predator on the run after allegedly attempting to sexually assault a woman near the New York Botanical Garden.
The incident happened during the late hours of May 29 between 11 p.m. and 1:30 a.m. in the area of Mosholu Parkway and Southern Boulevard, according to police. The suspect approached the 29-year-old victim and struck a conversation. They eventually walked to a nearby park where the perp exposed himself and offered cash to the victim in exchange for groping him, according to police.
The woman refused, stalked off until the man grabbed her, unbuttoning her pants. A struggle ensued where the suspect grabbed her shirt and chest. The man then took off in the park.
The attacker is described as a male Hispanic, 26 to 28 years old, standing between 5' 9" and 5' 11", thin build, with a beard. He was last seen wearing a gray hooded sweater, gray sweatpants and black sneakers.
Anyone with information is asked to call the NYPD Crime Stoppers Hotline at (800) 577-TIPS(8477).