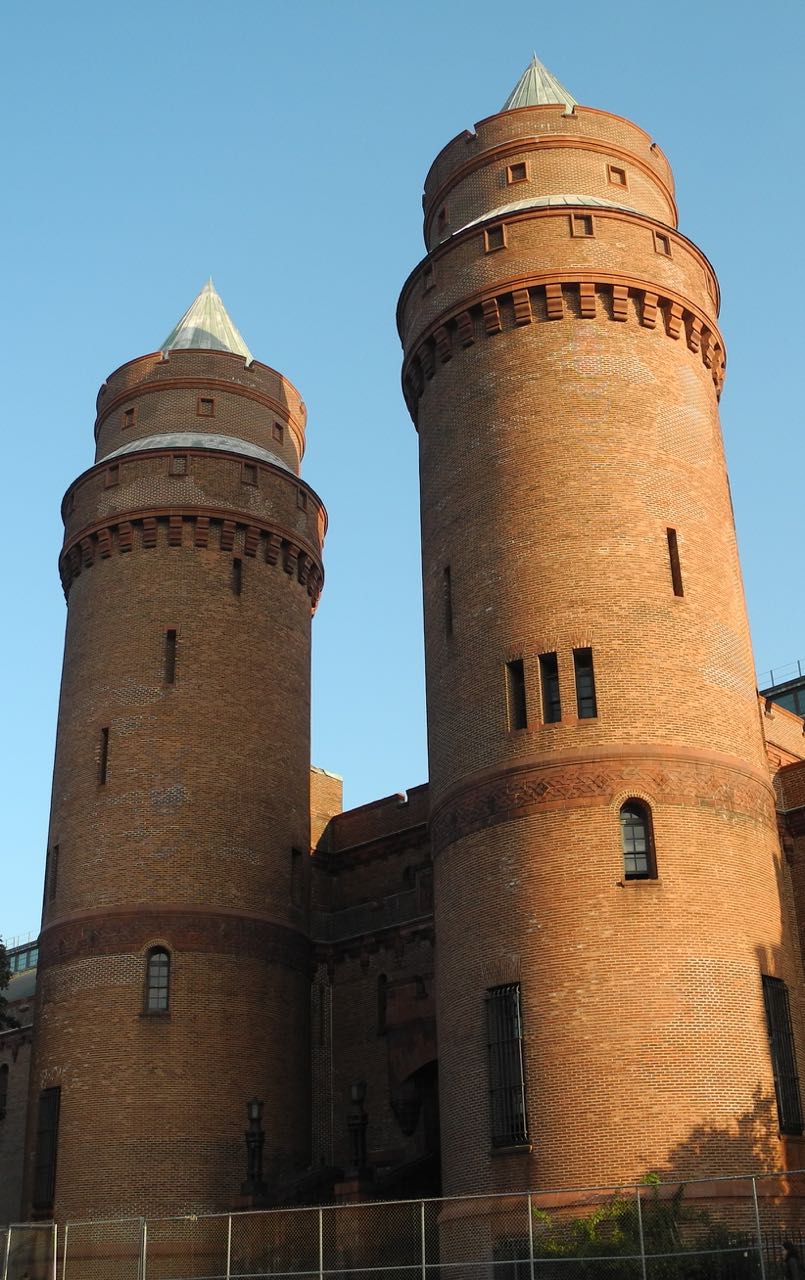 Mayor Bill de Blasio, who held off on advancing the $350 million reconfiguration of the Kingsbridge Armory into an ice center since entering office, is expected to turn over the lease to developers once the state releases a loan needed for the first phase of the massive project.
"We're ready to move forward with all the legal paperwork to make the project happen," said de Blasio of the latest news as first reported by The New York Post.
But the city is still waiting on the $138 state loan Governor Andrew Cuomo is expected to release to developers of the Kingsbridge National Ice Center (KNIC).
De Blasio's remarks represent a kind of warming up to the ice project, which had been announced under de Blasio's predecessor, Michael Bloomberg, in 2013. Up until now, political observers have noted de Blasio has done little to definitively move the project forward.
De Blasio added that the state Empire State Development is expected to provide the loan that Governor Andrew Cuomo announced early this year. KNIC, purported to be the world's largest ice skating center, is being developed by former Wall Streeter Kevin Parker and hockey legend Mark Messier. The large, 750,000-square-foot castle, calls for nine rinks, and a 5,000-seat arena. Community stakeholders praised the project after securing a community benefits agreement with developers, which includes prioritizing construction and permanent jobs to Bronx residents and sets aside 50,000 square feet of its property for community space.
But the project hit a few snags after developers accused the city of working against them by not releasing the lease. Accusing them of breach of contract, KNIC filed a lawsuit in Bronx Supreme Court. The city argued that it would not turn over a 99-year lease to developers until it guaranteed it had the money needed to completely build the first half of the project. The Cuomo Administration came through with the $108 million to satisfy the $158 million KNIC needed to get the project going.
A groundbreaking is expected later this year, the same time developers were supposed to have originally built the ice center. Should the development finally kick off, it restores some political clout for Bronx Borough President Ruben Diaz Jr., who touted the game changing benefits the ice center could have on the Bronx. The timing comes as Diaz announced he had no intention of running against de Blasio in this year's mayoral election.
The state is expected to officially vote in favor of the loan by the end of June.
Editor's Note: The print version of this article inaccurately states Mayor Bill de Blasio's concrete position on the Kingsbridge Armory. While he explained he is ready to release the Armory lease to developers, his action is pending and dependent upon the state Empire State Development's decision to provide the $138 million state loan to developers.