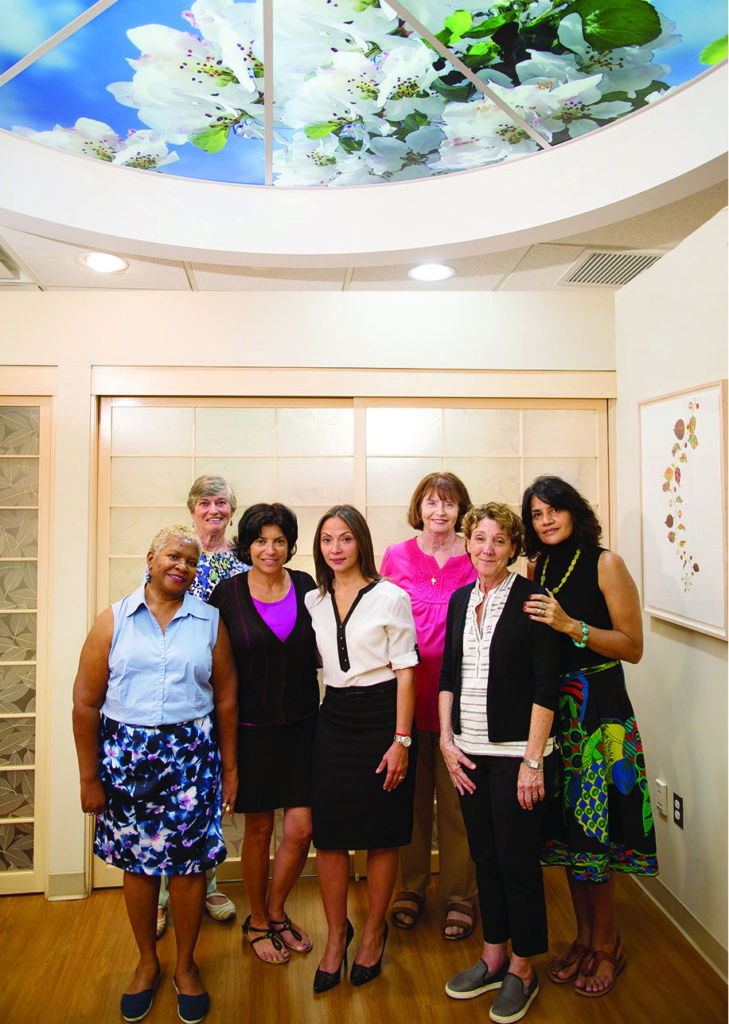 Montefiore Health System is New York City's first medical center to offer families a Caregiver Support Center. The role of caregiver can be demanding, stressful and lonely; the Center offers patients' families and friends a private, safe, soothing and confidential environment to reflect, talk, and meet with the medical team.
Professional staff and specially-trained Caregiver Coach Volunteers ensure caregivers find the warm, welcoming atmosphere they deserve. Services are free of charge to Montefiore patients. The Center is open Monday through Friday 8:30 a.m. to  5:00 p.m.   For more information, please visit: www.montefiore.org
Montefiore's Volunteer & Student Services department is looking for mature, positive, community service-oriented, compassionate, caring individuals who can provide emotional support and practical assistance to family caregivers while their loved one is hospitalized or in treatment. Whether you're a husband, wife, sister, brother, son, or daughter… a family member or dear friend who's been through the caregiving experience, you know what it's like to burn the candle at both ends as you care for a loved one in a health crisis. You've "been there", you relate, and you can help others find their way.
As a Caregiver Coach Volunteer, you'll greet and welcome caregivers, listen and provide one-on-one support, offer resources, care, and available services information, and assist caregivers in navigating the hospital to easily find the Caregiver Support Center. We welcome your excellent interpersonal and communication skills, ability to motivate others and work well as a team member and independently, and availability to volunteer a minimum 4-hour shift weekdays during business hours. Prior caregiving experience to a family member, friend, or colleague with serious, acute, or chronic illness, and other health issues offers Caregiver Coach Volunteers the opportunity to give back and be there for someone.
Montefiore locations to be a Caregiver Coach Volunteer:
Montefiore Medical Center – Moses Campus
111 East 210th Street, Bronx, NY 10467
Montefiore Medical Center – Einstein Campus
1825 Eastchester Rd., Bronx, NY 10461
Montefiore Medical Center – Wakefield Campus
600 East 233rd Street, Bronx, NY 10466
For more information about volunteering as a Caregiver Coach Volunteer, please contact:
Sherri Oustalet, Director of Volunteer & Students Services at soustale@montefiore.org