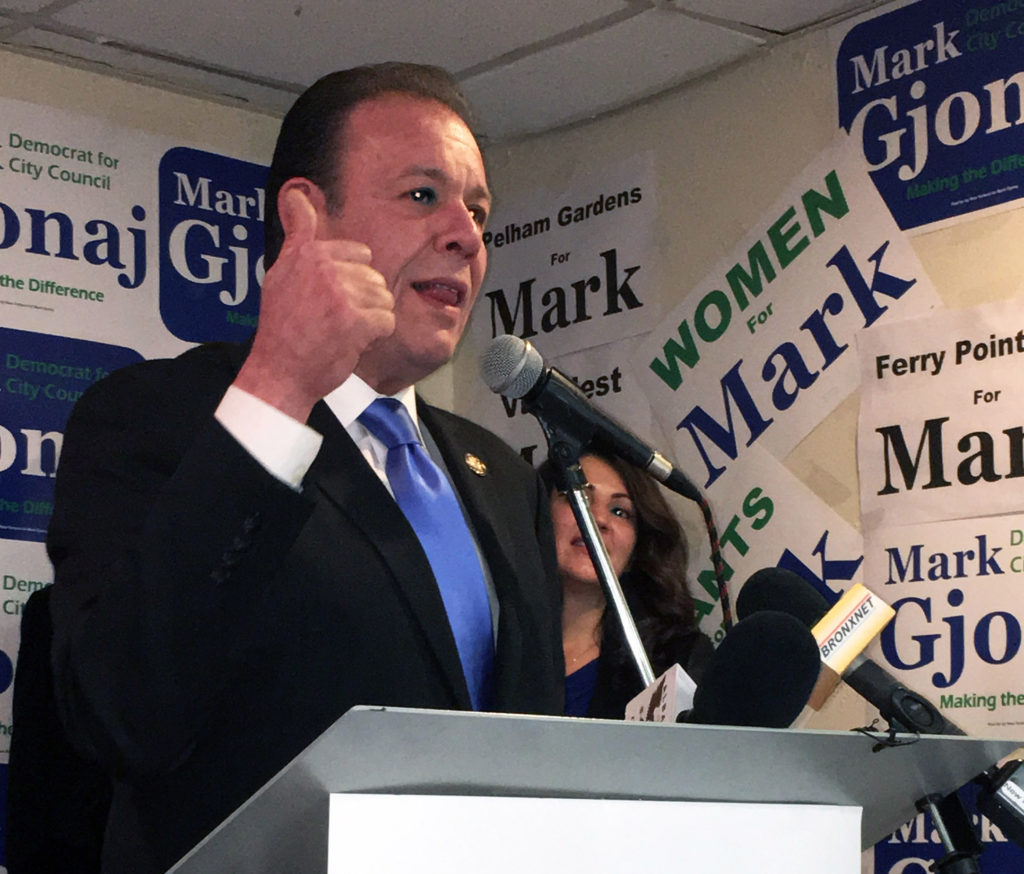 The Bronx Democratic County Committee will throw their support to Assemblyman Mark Gjonaj, who is running in the widely crowded race for the 13th Council District seat currently held by the term-limited Councilman Jimmy Vacca.
The endorsement gives Assemblyman Gjonaj a major advantage over other contenders in the race. The seat covers Allerton, City Island, Country Club, Edgewater Park, Ferry Point, Morris Park, Pelham Bay, Pelham Gardens, Pelham Parkway, Throggs Neck, Van Nest, and Westchester Square. Assemblyman Gjonaj, who has a business and real estate background, currently represents the 80th Assembly District, which extends into Norwood. For the past several years, Assemblyman Gjonaj's maintained and on and off presence in the neighborhood, often funding block party events.
But the power Assembly members influence is paltry compared to a City Council Member, who are given discretionary funding to help improve conditions in neighborhoods. Assembly member salaries stand at $79,500 compared to a City Council Member salary of $148,500.
Assemblyman Gjonaj is expected to receive the endorsement at county headquarters tomorrow. He's already received backing from State Senator Jeff Klein. He has not received the endorsement of the sitting Councilman, who opted to endorse Marjorie Velazquez, a district leader for the 82nd Assembly District. Other candidates include John Marano, Victor Ortiz, John Doyle, Alex Gomez, and Muhammad Abuhaikal. Running on the Republican ticket is John Cerini.
The September Primary for Democrats is scheduled for September 12.