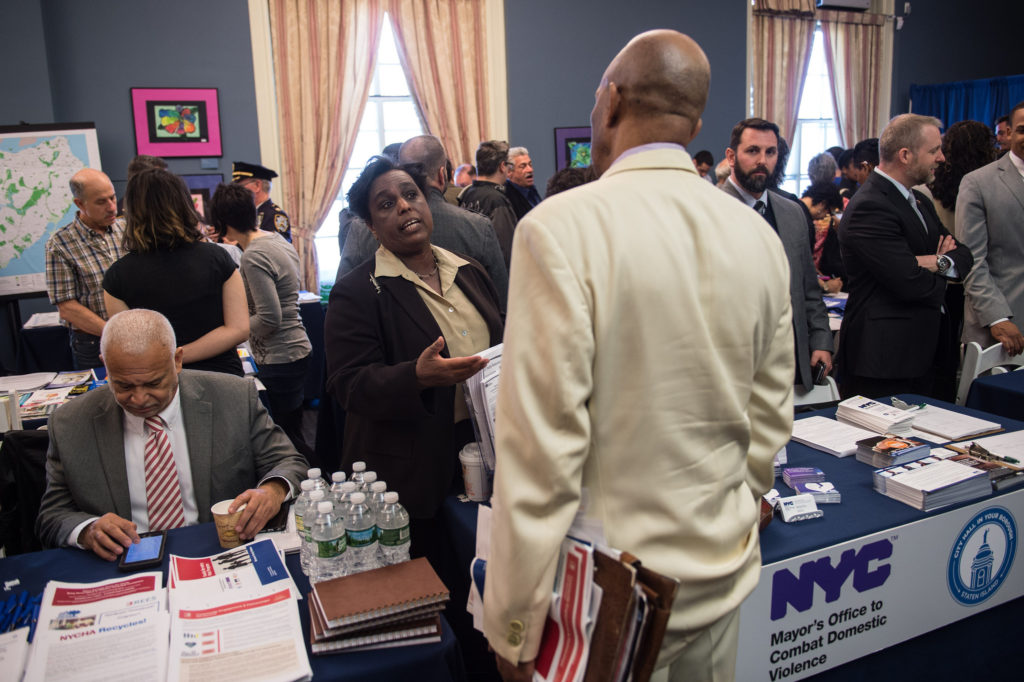 Bronx residents have the chance to take their gripes directly to senior administrators from various city agencies at a first-ever City Resource Fair on May 23, saving the cumbersome trip to downtown Manhattan where many officials are headquartered.
Higher ups from city departments for transportation, parks, finance, health, education, Small Business Services, NYPD, and Economic Development Corporation are scheduled to arrive to lend their ears to Bronx residents who stop by Bronx Borough Hall that day. In some cases, as in the case of the City Resource Fair that took place in Staten Island last month to kick off the initiative, agency commissioners may personally be there. They'll be there to answer questions on property taxes, sidewalk repairs, free clinics, and provide some follow up.
The event comes a day before Mayor Bill de Blasio is expected to host a town hall forum. De Blasio, who is up for re-election this year and facing Republican challenger Paul Massey, won the Bronx in 2012.
The event runs from 9 a.m. to 1 p.m. at Bronx Borough Hall's Veteran's Memorial Hall, 851 Grand Concourse. Residents wanting face time with senior officials are encouraged to sign up by logging on to nyc.gov/Bronx or call (212) 748-0281. Walk-ins will also be accepted, through registration is strongly encouraged to help track the number of participants.
Editor's Note: The town hall forum is scheduled to take place on May 24 beginning at 7 p.m. at Adlai E. Stevenson High School, 1980 Lafayette Ave. The event is exclusively open to residents who live in the 18th Council District that's currently represented by Councilwoman Annabel Palma. Residents of the 18th Council District are asked to RSVP by Friday, May 19 at noon via email at townhallrsvp@cityhall.nyc.gov or by calling (212) 788-1412.