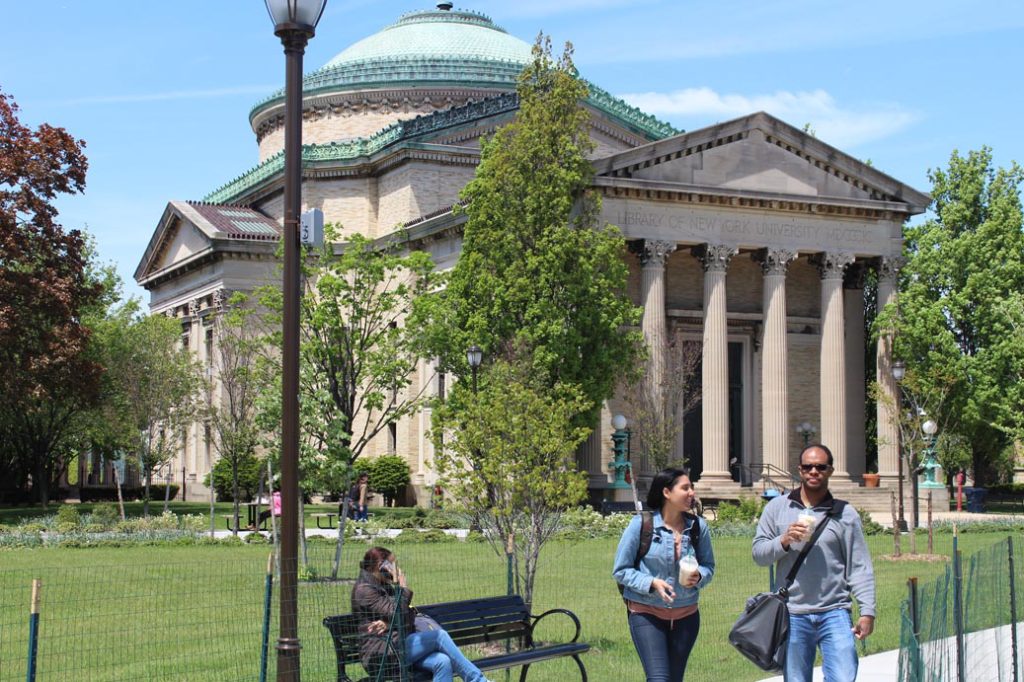 For its 60th anniversary, Bronx Community College (BCC) turned to its past, present, and future, finding a common denominator: its propensity to be the first step.
The mantra goes back decades, particularly for its population of foreign-born students building a foundation for their ambitions.
It applies for Kam Wong, currently president of Municipal Credit Union, with asset holdings of $2.6 billion. It was in 1978 when Wong, a Hong Kong native, enrolled in the school with little discipline and a need to experience the wild side of college. By the time he completed school, he had an associate's degree, a wife he met at the school, and a career in management. And it all started with a phone call from a recruiter.
"If I did not receive that phone call, I'm not sure what I would've done today," Wong, serving as the keynote speaker for BCC's first-ever Trailblazer Series, said.
Nicholas Asamoah, a native of Ghana, enrolled at BCC well before he was even a student. After waiting a year to ensure he qualified for state aid, Asamoah soon enrolled in BCC's GED program in 2014. He immediately applied to BCC soon after. "I came back to BCC because it just made sense," Asamoah, who serves as student government president, said. "They helped me, they trained me. They were my family."
Asamoah is now headed to John Jay College with a double major in psychology and chemistry.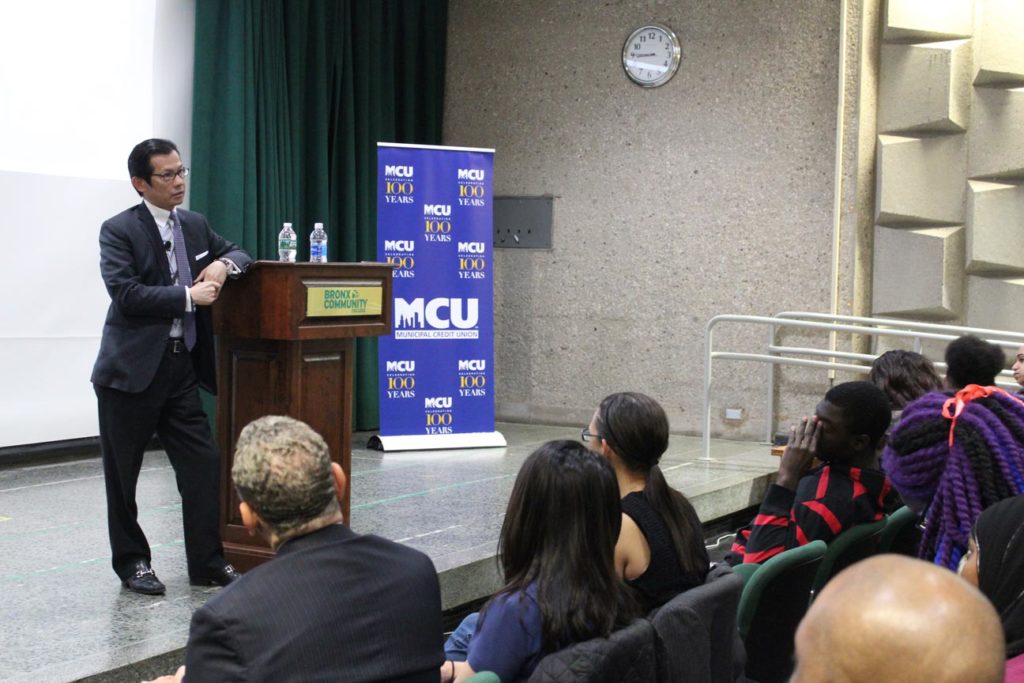 Asamoah and Wong's stories mirror a portion of BCC's students, many of them foreign-born and beginning to find their way around an overwhelming process.
"The luxury that my kids have, they don't have that. My kids will call me, saying 'Dad, I'm struggling in this class. What should I do? Or should I register for this class, or should I register for this class?' But when you're a first-generation student, you're the first in your family to go to college, probably the first in your family to really come into this strange land here, you don't have that guidance at home," Dr. Thomas Isekenegbe, the school's current president, said.
Indeed, the school is mostly minority, with 54 percent of its 12,000 student body born outside the U.S. and many embracing the college's role as a ticket to upward mobility.  That message remains clear for Dr. Isekenegbe, the school's sixth-serving president, and himself an immigrant to Nigerian parents.
Dr. Isekenegbe's view of education's pipeline to success goes back to his days growing up in a tiny village in Agenebode, outside of Nigeria. "My father, at every point in time, at every opportunity he had said to us, 'The only way you're going to move up is through good education,'" Dr. Isenkenegbe recalled.  "This has been wired into my DNA for a long time."
It's Dr. Isekenegbe's philosophy he hopes will seep into students who fall within the 80 percent of those who don't graduate college. Dr. Isekenegbe looks to reduce the figure by scaling up CUNY's Accelerated Studies Associate Program (ASAP). The four-prong program takes on low graduation rates holistically by offering tuition-free college, more personalized attention, and even MetroCards to get to school.
"We have a lot of students who give various excuses that they can't come to school today because I don't have no money in MetroCard, or I don't have a car to get here," Dr. Isekenegbe said. "So you have no reason why you're not in class."
When the pilot program was introduced in 2012, 60 percent of ASAP students graduated. It was a success for Dr. Isekenegbe, who hopes that half of BCC's student body enrolls in the program by 2020.
Among the graduates is Kirssy Martinez, who became valedictorian in 2015, but with a twist: she's a Dreamer, a status given to undocumented immigrants who arrived to the country before turning 16. "I had that goal since the first day I went to school," Martinez said.
Martinez came from the Dominican Republic, embraced BCC as a cradle of education, and is now enrolled at City College in Manhattan to study political science.
Settled atop an elevated section of University Heights, Bronx Community College seems to be tucked away by its geography. But treading up the hill on Hall of Fame Terrace, students will find the perimeter surrounded by several Classical-styled buildings visualized and created by famed architect Stanford White. Those include Gould Memorial Library and The Hall of Fame of Great Americans, where busts of intellectual pillars in philosophy, politics, and business are on display year round, complementing the campus' collegial atmosphere.
Falling under the City University of New York network of schools, BCC first opened its doors in 1957 at the former Bronx High School of Science at the corner of Creston Avenue and East 184th Street. BCC's current location was once a satellite campus for New York University before the liberal arts school settled in Manhattan, shifting ownership of the property to BCC in 1973.
Along with academic investment, BCC has also seen a $104 million infrastructure investment, building the North Hall and Library in 2012 and recently seeing a completed renovation of its center mall, an outdoor space for students to lounge or study.
But dressings aside, Dr. Isekenegbe looks to maintain BCC's spirit of beginnings. We've been doing that for 60 years, and I know in the next 60 years we are going to do that better," he said.