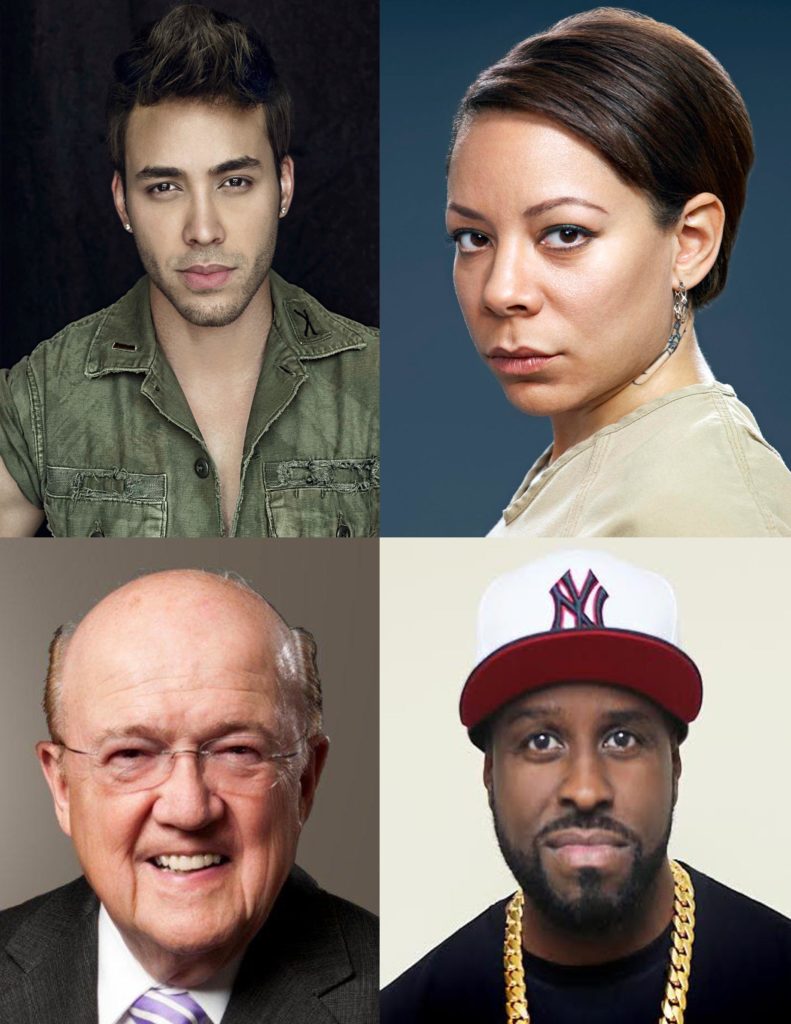 The annual Bronx Week celebration, an 11-day extravaganza underscoring the borough's strengths, is under way in the Boogie Down.
At a media preview three days before, Bronx Borough President Ruben Diaz Jr. presented this year's inductees to the Bronx Walk of Fame, which include a celebrated doctor, actress, DJ, and musician.
Roughly 100 guests gathered inside Bronx Borough Hall for a media preview of inductees who've achieved significant success in their fields. Their names will be etched along the 106 names that make up the Bronx Walk of Fame, running along Grand Concourse south of 161st Street.
This year's honorees are medical pioneer Dr. Manny Villafaña, actress Selenis Leyva of Orange is the New Black fame, Hot 97 veteran radio DJ Funkmaster Flex, and Latin music sensation Prince Royce.
"The Walk of Fame is where we induct individuals who were either born or raised in the Bronx and went on to do significant things in their area of expertise," said Diaz. "It is important to us that we induct people who unbashful say to the world, 'I come from the Boogie Down Bronx.'"
Previous inductees included news anchor Marvin Scott, actor David Zayas, and ballet director Eduardo Vilaro.
Dr. Villafaña, nicknamed "the cardiac kahuna," is credited for engineering top-of-the-line pacemakers surgically implanted into 10 million people.
Selenis Leyva, a Bronx-bred actress from a Dominican and Cuban background, was recognized for her career in television. Other TV credits include Girls, The Sopranos, and House of Cards.
Popular music DJ Funkmaster Flex was recognized for the influences that he made in the hip-hop community. During his career, he's worked with other notable artists including, Fat Joe, Remy Ma, 50 Cent, and Mary J. Blige.
The final inductee is Prince Royce, who scored 15 #1 hits in Latin radio charts, 22 Latin Billboard awards, nine Grammy Award nominations, and other awards in Latin media.  His new song "Déjà vu," starring popular artist Shakira put him among the top three artists with the most #1 hits in the history of the Latin Billboard charts.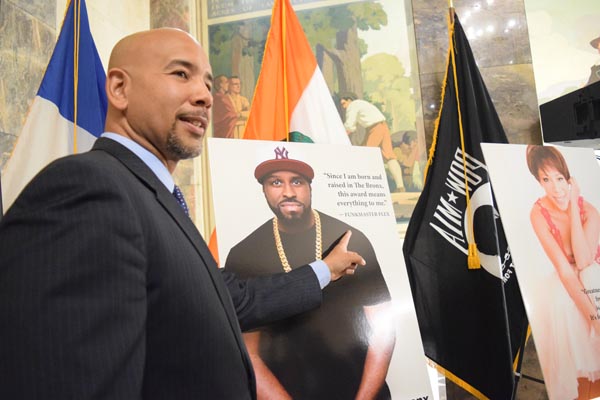 Montefiore Health System is the lead sponsor for Bronx Week, which begins on May 11 and runs through May 21. The Walk of Fame induction takes place on May 21, and stands as one of several dozen scheduled events that range from veterans appreciation breakfast, a health and wellness event, and walking tours throughout the week. The bonanza is capped by a parade Diaz calls "the biggest one ever."
For more information regarding the class of 2017 inductees or Bronx Week, visit ilovethebronx.com or #Bronxweek2017.