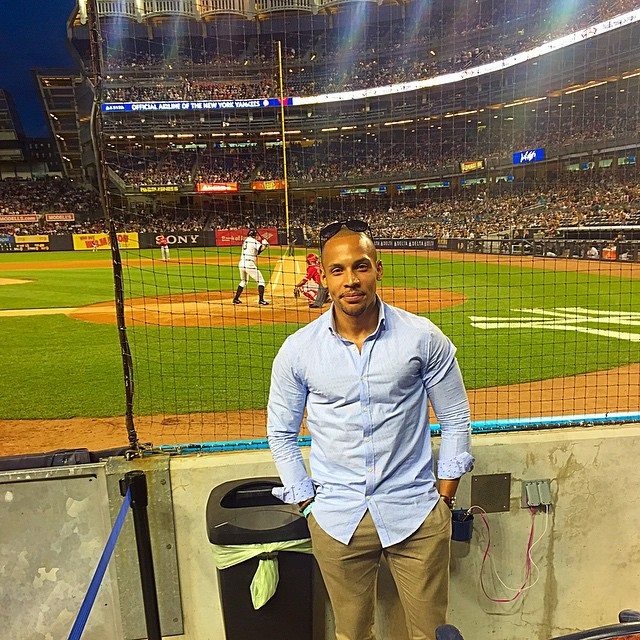 Growing up in Norwood with his single mother, Shamir Arzeno knew the odds were stacked against him. Though determined to succeed, little did he know that his tenacity would one day land him a job at Goldman Sachs and a spot as the first Dominican contestant in the Amazing Race, an Emmy Award-winning reality  TV series on CBS, in which the winner walks away with a $1 million prize.
He grew up watching the show while living on East 207th Street and Decatur Avenue. The show critically altered Arzeno's conception of what was possible.
"For a long period of time, Norwood was my world," Arzeno said in a phone interview with the Norwood News. "I didn't know anything past it. I told myself 'I will one day see the world and travel and go on vacation and live a good life.'"
His mother, Clara Almanzar, remembered watching the program with Arzeno, recalling her son saying, "Mommy, when I grow up I am going to be on that show."
"I used to tell him, 'when you grow up, you could, you could,'" Almanzar said.
For Arzeno, 28, self-improvement and grit stood as keys to an enriched life.
At age 14, he was already packing groceries at a local supermarket every weekend for spare money. Years later Arzeno was accepted to Fordham University, majoring in economics and graduating within the four-year mark, defying skeptics who often told him it was "hard to make it for people from your background," or even "you're not going to make it."
To support himself during that time, Arzeno worked as a waiter, janitor, sold real estate, had a brief stint at Yankee Stadium, and worked at Cablevision in sales.
After graduation, he began working at JPMorgan Chase and then BNY Mellon. During this time, he pursued his dream to work at Goldman Sachs, calling it the "Yankees of the finance world." He was hired on his fifth try as a financial advisor, working at Goldman Sach's Jersey City location, where some hedge funds have already moved. Arzeno is currently living in Jersey City.
Now that he is done with the Amazing Race, Arzeno is now eyeing MBA programs and other ventures. But to stay grounded, he recalls his roots, often crediting his mother for raising him to be the man he is today.
"Although we had very difficult times growing up, I knew that it was possible and my mother always believed in me 100 percent. She instilled in me this drive that has taken me this far and that I know will take me even further," Arzeno resolutely said.
As for whether he was the first to cross the finish line, Arzeno is bound by secrecy not to reveal the results until the season's last episode.